Get the skills
you need for a career in
Process Technology
2-Year Process Technology Program in Baton Rouge, East Baton Rouge, Louisiana
Process Technology professionals are responsible for ensuring manufacturing facilities run smoothly as they produce products and distribute their goods. They plan, analyze and control production and monitor and troubleshoot equipment used to convert raw materials into the products being manufactured.
If you are detail-oriented and like the satisfaction of working from beginning to end on complex projects, you should take a look at the information below and consider a future in the field of Process Technology.
Accreditations

Is career training at ITI Technical College Right for You?
If you're interested to find out more about ITI Technical College programs, our culture or visit the campus, fill out the form on this page and a knowledgeable Admissions Advisor will be in touch to answer any questions and schedule a campus visit. For immediate assistance, call us.
Request Information Below!
* Required
We Value Your Privacy.
We know you are anxious to get started on your new career. By pressing the button in the form on this page, you understand that ITI Technical College may call and/or text you about educational services at the phone number provided, including a wireless number, using automated technology. Your information will only be used by ITI Technical College. We do not and will not sell your information to any other party. Please note, that you are not required to provide this consent to attend our institutions.
Start your career as a Process Technology Professional!
ITI Technical College offers a 24-month Process Technology (AOS) Degree. Each course includes classroom theory as well as offering an atmosphere of "real work" during laboratory sessions. Teaching methods include extensive hands on learning, demonstrations, problem solving, and lectures. Studies are individualized and progress is monitored with assignments, quizzes and laboratory evaluations.
Process Technology Students begin with a review of mathematics, success skills and an introduction to industrial process & systems. The program proceeds to electronics, industrial safety & environmental practices, as well as process instrumentation subjects of pressure, level temperature, flow, mechanical & fluid dynamics. Process Technology courses include industrial pump applications, operations, maintenance, and troubleshooting. Compressors and turbines and their prime movers are thoroughly covered in their course sections. The program includes introductory courses to personal computers, technical writing and workplace communications. The last quarter of study covers specialized training in computer based control systems and troubleshooting. Other courses are specific to equipment operation such as furnace and boiler operation, heat exchanger theory, operating principles and problems along with distillation systems. Chemistry courses include basic & organic chemistry, and water treatment.
Issues of environment, ecology, industrial hygiene, and industry's responsibility to the community are embedded throughout the course. Current equipment, tools and training aids are coupled with an environment solidly based in industrial process concepts.
When you graduate from the Process Technology program you'll feel prepared to enter the exciting field of manufacturing with the skills you need to compete and excel.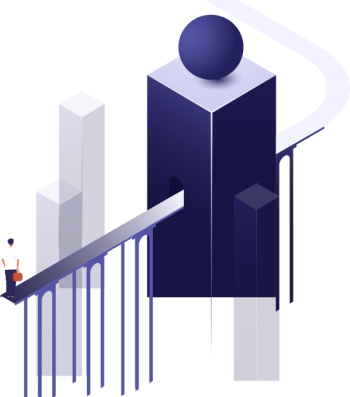 As the Process Technology industry has become more specialized and skill-based, it is important that the graduate be more specialized in their career. ITI Technical College's Process Technology program prepares students to operate industrial process equipment at an entry-level position.
For a Better Life, Enroll Now!
"It's a great school. It's a place that actually cares about your future, what you're going to learn here, and what you're going to do once you leave here."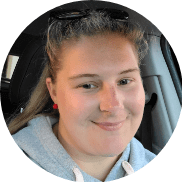 Sophie D.
Interested in one of these programs?
Simply fill out the form and an admissions representative will contact you soon.
Ready to start now?
13944 Airline Highway • Baton Rouge, LA 70817
Copyright ©2023 ITI Technical College. All rights reserved. Privacy Policy