Administration building renamed Madeline Berggreen Welcome Center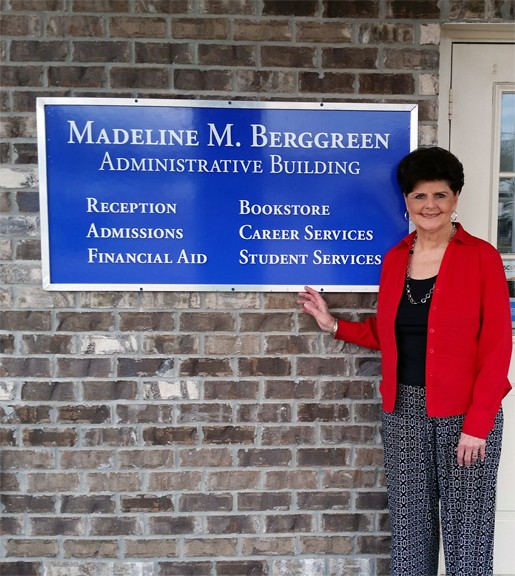 Madeline Martin Berggreen began working at ITI Technical College in October of 1984.  Her brother and founder of ITI, Mr. Earl Joe Martin, Jr., began ITI to educate and train personnel for industry. Essentially, ITI exists to help students find a better life: From her first day at work to the present, Mrs. Madeline has demonstrated a strong desire to perpetuate this vision.
Mrs. Madeline has had many roles over the years. She started at the reception desk as the office manager, then began the Career Services Department, and finally moved into the Student Services Department.  Currently serving as Student Services Director and on the Board of Directors, she is able to give of herself personally and professionally with deep, heartfelt care and guidance.  Her greatest joy is engaging in the staff and student's lives.  Their success is her success.
For more than thirty years, Mrs. Madeline's presence on campus has promoted a family atmosphere. Her Christian values support the foundation of ITI's forty-five years of successful existence. During the 2016 December board meeting, ITI owners honored Mrs. Madeline by announcing the administration building would be named in her honor as the Madeline Berggreen Welcome Center. The owners recognize her vision to continue her brother's legacy as she daily stays involved unselfishly serving the students and staff.