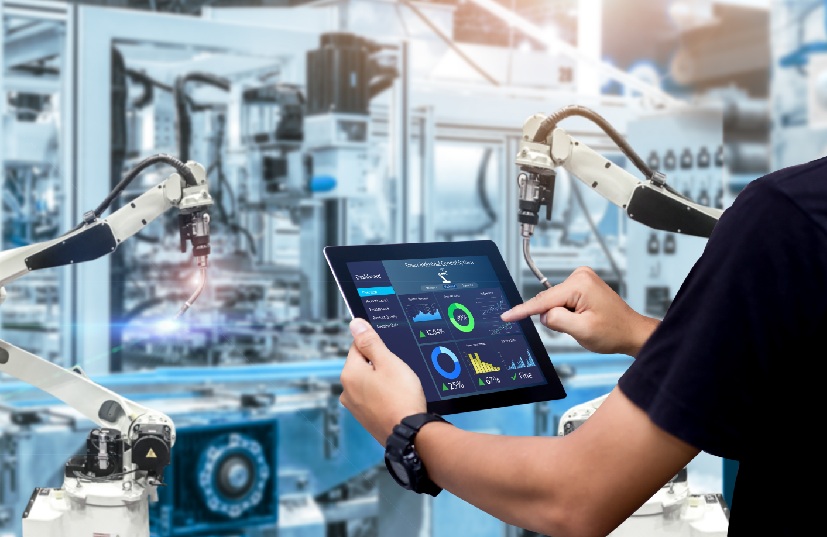 The Automation & Electronic Systems Technology (AOS) Program at ITI Technical College is designed to equip graduates with real-world skills in analog and digital electronics, with a focus on microprocessor control. All electronic principles presented are supported extensively with hands-on labs that concentrate on the use of equipment used in troubleshooting today's electronic control systems. 
The graduates are functionally skilled in the use of Digital Multimeters (DMMs), oscilloscopes, function generators, and logic probes to name just a few. The students will participate in introductory and advanced-level courses in Programmable Logic Controllers (PLCs) as they apply. commercial and industrial control, and motor control. A basic networking course will introduce the student to the equipment and concepts used in setting up a basic computer network.
All Automation & Electronic Systems Technology graduates will take the Low Voltage and Fiber Terminations course. Then the students end their training with the introductory and applied microprocessor (uP) courses. In the introductory course, the student will build their microprocessor trainer as they learn microprocessor architecture and basic I/O systems. The applied course uses the Arduino platform to allow the student to design and construct a final control project of their choosing. Basic computer applications and involved technical writing are also on the schedule for successful graduates.
Elective course choices include instrumentation courses covering the basics of flow, level, temperature, and pressure. Information Technology courses such as networking software applications, network security, and web design are offered along with an A+ certification course.
ITI Technical College offers many benefits that can help improve your career prospects. Our programs are specifically designed to give you the skills and knowledge needed to succeed in today's workforce. Contact us now and let us help you reach your goals.
Automation & Electronic Systems Technology Technical School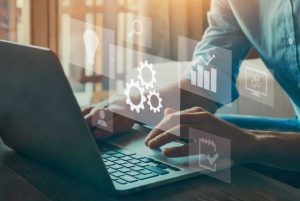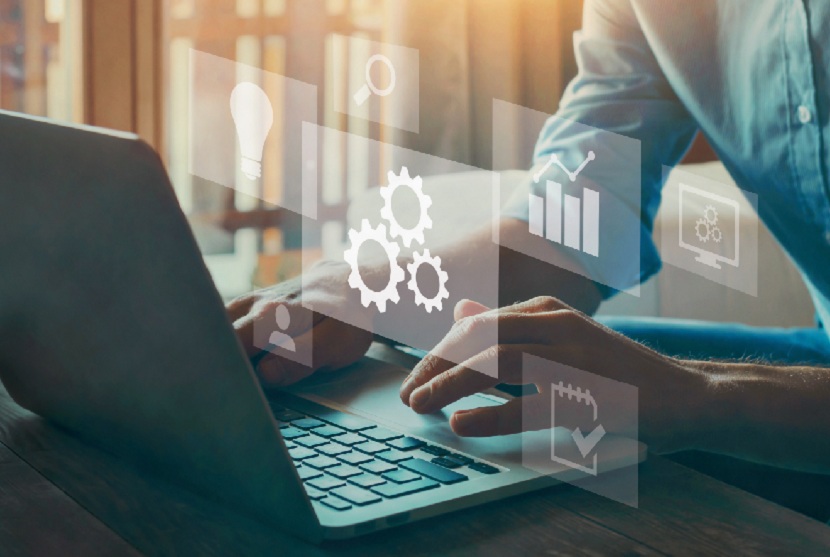 Many people think that going to a four-year college is the only way to succeed in life. But that's not necessarily true. There are many other options out there, including technical schools. Technical schools can provide you with the skills and knowledge you need to succeed in various careers.
Our Automation & Electronic Systems Technology Technical School provides the education and training you need to enter this rapidly growing field. This two-year program will prepare you for a career in the exciting field of automation and electronic systems technology. 
Automation & Electronic Systems Technology Jobs
The field of automation & electronic systems technology is growing rapidly, and there are many great jobs available in this field. Here are some of the best jobs:
Controls Engineer: Controls engineers design and oversee the development of control systems for a variety of applications. They work with other engineers to develop controls that meet the specific requirements of each application.
Embedded Systems Engineer: Embedded systems engineers develop software and hardware for embedded systems. They work closely with other engineers to ensure that all system components work together correctly.
Systems Integration Specialist: Systems integration specialists work on teams that design and implement complex technical solutions. They must have a strong understanding of both hardware and software, and how to integrate them.
Network Engineer: Network engineers design, implement, and maintain network systems. They work with a variety of technologies, including routers, switches, and wireless networks.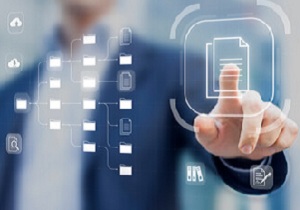 ITI Technical College is committed to providing a well-rounded education that prepares our students for success in their chosen field of study. We believe that a well-rounded education is a key to success, and we are dedicated to providing our students with the resources they need to succeed.
Don't take the next step without consulting with one of our Admissions Specialists. They will give you a breakdown of this course, our school, job opportunities, and much more. Call (225) 752-4233 and schedule a tour today!
For more information about graduation rates, the median debt of students who completed the program, and other important information, please visit our website: https://www.iticollege.edu/disclosures
Automation & Electronic Systems Technology
Associate in Occupational Studies Degree Program AET50T-14
Major Occupations for which graduates will be qualified:
Classification of Instructional Programs - Occupational Title
.
Classification of Instructional Programs - Occupational Title
CIP Code
15.0303 – Electrical, Electronics & Communications Engineering Technology/Technician
.
APPLY
NOW
PROGRAM
DISCLOSURES