The Electronic Systems Technology (Certificate) program at ITI Technical College is specifically designed to equip the graduate with entry-level skills in analog and digital electronics, personal computers, basic networking, basic wiring, motor controls & PLC skills. Elective course choices allow the student to pursue additional courses of their choice which include computer repair, networking, and network security, as well as electrical wiring methods, web design, instrumentation principles & safety courses.
The program begins with direct current circuits and progresses through basic DC electronics into the fundamentals of analog electronics. Diodes and transistors, op-amps, and integrated circuits become very familiar through laboratory experiments in each section. The classroom theory is immediately applied in carefully designed laboratory projects. After analog electronics, the digital section commences with detailed classroom and laboratory experiments using troubleshooting equipment and circuit components.
Troubleshooting skills are developed as each student successfully adds to his knowledge in this very exciting field. The intro to PC Office Applications course familiarizes the student with Microsoft Office software such as Word and Excel. Computer hardware and software configuration as well as operating Systems are included in three A + courses as an elective choice. Two computer networking courses are in the program with additional computer classes as elective options. For the student that may desire to work in the security or controls field, there are core course choices of relay logic & motor controls as well as programmable products.
Electronic Systems Technology Job Description
Electronic Systems Technicians work with a variety of electronic systems, including computer hardware, software, and networking. They are often responsible for the installation, maintenance, and repair of these systems, ensuring that they operate optimally to meet organizational needs. Electronic Systems Technicians must possess excellent troubleshooting skills as well as a comprehensive understanding of electronics and technology.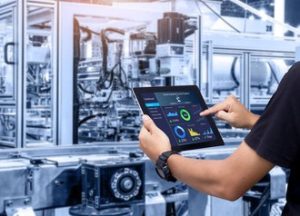 To be successful in this role, Electronic Systems Technicians must have strong communication skills; they must also be able to interact effectively with employees from all levels within an organization. In addition, they should demonstrate knowledge of customer service protocols and have the ability to provide technical support both remotely and onsite. It is also important for them to stay up-to-date on the latest trends and developments in the field of electronic technology.
Finally, they must be able to work quickly and efficiently while paying close attention to detail. Strong problem-solving skills are essential as Electronic Systems Technicians often need to diagnose complex technical issues. They should also demonstrate strong organizational abilities to manage multiple projects at once and meet tight deadlines.
Overall, Electronic Systems Technicians can expect the position to require a combination of technical know-how, interpersonal skills, and professional attitude—all aimed at ensuring the operational success of electronic systems within an organization.
Electronic Systems Training
Electronic Systems Technology (EST) is a broad term that covers a variety of technologies used to design, develop, and produce various electronic products. It utilizes the principles of engineering, physics, and mathematics to create components for products such as computers, televisions, phones, tablets, and other consumer electronics. EST also involves the integration of software and hardware components into complete systems.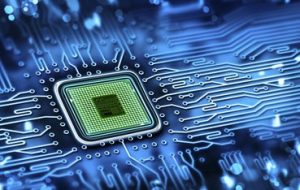 The goal of the Electronic Systems Technology (certificate) program is to come up with functional designs that are cost-effective yet reliable. This means taking into consideration not only the performance characteristics desired from a product but also the cost associated with its production. Aspects like material selection, design simulations, and analysis tools are all essential for successful product development in Electronic Systems Technology. The result should be a product that meets the customer's needs now and in the future.
The stages of EST can be divided into four main categories: design, implementation, testing, and maintenance. The design phase is where engineers develop schematics for products as well as components. Once this stage is complete, the implementation phase begins which involves creating a physical prototype of the product or system. This includes fabrication and assembly processes to create electronic devices.
The testing phase ensures that all components are functioning properly and that any issues have been detected before going to market. Finally, ongoing maintenance may be required once the product has been released to keep up with advancements in technology and ensure it continues working correctly.
Electronic Systems Technology Technical School
For a rewarding career in the ever-expanding world of electronic systems technology, choose ITI Technical College! Our Electronic Systems Technology (Certificate) program provides extensive training and hands-on experience to give you a competitive edge. With our experienced instructors and modern facilities, you'll be prepared for a successful career that is in high demand. Take the plunge today and begin your journey toward an exciting future! Start now and get the technical education you need to get ahead. Sign up for classes today!
We are confident that after completing our Electronic Systems Technology Program, you will have mastered all the necessary skills needed to excel in this field. Don't wait any longer – join us and start your journey toward an exhilarating new career! Call us today at (877)591-1070
For more information about graduation rates, the median debt of students who completed the program, and other important information, please visit our website: https://www.iticollege.edu/disclosures
Electronic Systems Technology
Certificate Program EC10T
Major Occupations for which graduates will be qualified:
Classification of Instructional Programs - Occupational Title
Standard Occupational Classification /O*NET Code
Classification of Instructional Programs - Occupational Title
CIP Code
52.2001 Construction Management
Standard Occupational Classification /O*NET Code
APPLY
NOW
PROGRAM
DISCLOSURES