The Air Conditioning & Electrical Technology (Certificate) Program at ITI Technical College presents students with the fundamentals of heat transfer, refrigerants, safe work practices, electricity, and the regulations governing the use of these systems. Students are trained in AC loading calculations, application, and troubleshooting of refrigeration and air conditioning systems in lecture and laboratory activities using actual field-grade equipment. HVAC certification exams are given during the program to allow the students to obtain industry competencies in the area of HVAC/R.
Are you ready to become an expert? Enrolling at ITI Technical College is the perfect way to do it! Our state-of-the-art facility provides the latest technology and equipment for you to learn all about air conditioning and electrical systems. We provide hands-on training with experts in the field plus access to our extensive library of resources. Whether you're just starting or looking for advanced education, we have just what you need to succeed in this highly specialized industry. Take control of your future now and enroll in our program – call us today at (225) 752-4233!
Air Conditioning Electrical Technology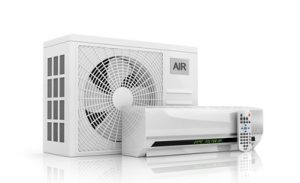 Air Conditioning Electrical Technology is the application of electricity to control air temperature, humidity, and air quality in an enclosed space. It involves the installation of systems such as refrigeration, heating, and ventilation equipment to maintain the desired level of comfort for occupants of a building or vehicle. It also requires skilled technicians who are knowledgeable about how to safely wire, install and maintain these systems to provide optimal performance and safety.
The electrical components associated with air conditioning technology include wiring, insulation, motors, switches, and other components that work together to keep the system running smoothly. In addition to providing comfort and regulating temperatures in space, it also helps reduce energy consumption by providing efficient cooling methods that can save money on energy bills.
With advancements in technology, air conditioning systems are becoming increasingly efficient, allowing for greater energy savings while still providing a comfortable environment. As the complexity of air conditioning systems increases, technicians must stay up-to-date with the latest training and advancements in electrical technology to ensure optimal performance and safety. With proper care and maintenance, air conditioning units can provide years of reliable cooling and comfort for any space.
This Program at ITI Technical College is designed to provide students with an understanding of the principles, practices, and techniques of air conditioning and electrical systems.
Air Conditioning Electrical Technology Job Description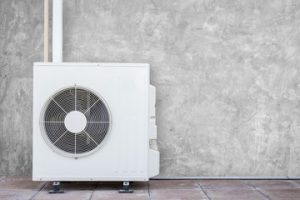 Air Conditioning Electrical Technicians must have a detailed understanding of how electrical components work together to make up an HVAC system. This requires them to be knowledgeable on wiring diagrams, refrigeration cycles, compressors, condensers, evaporators, and other system components. As part of their job duties, these technicians may also inspect units for proper operation or diagnose problems with existing systems before making repairs.
In some cases, Air Conditioning Electrical Technicians may need to install additional components or replace parts of an existing system. They must follow safety protocols at all times and ensure that their work meets local building codes.
These technicians often have to interact with clients or other contractors who are part of the installation process. As such, they need to be able to communicate effectively and maintain a professional attitude at all times. Additionally, these technicians should be organized and detail-oriented to keep track of all the information related to their projects.
Air Conditioning Electrical Technology Technical School
At our school, we provide comprehensive training that will help you become a successful technician in this growing field. Our experienced instructors will teach you all the necessary skills and knowledge needed to succeed, including installation and repair techniques, troubleshooting methods, safety protocols, energy efficiency principles, and more.
Our Air Conditioning & Electrical Technology (Certificate) Program provides students with a comprehensive understanding of electrical systems and air conditioning technology. If you're ready to start your journey toward becoming a certified air conditioning technician, then don't wait any longer — enroll at ITI Technical College!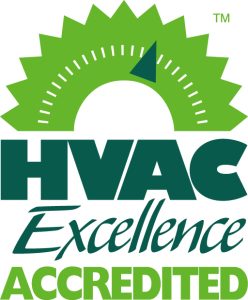 Not only that, we have been granted accreditation by HVAC Excellence. Programmatic accreditation is a rigorous evaluation process that ensures an educational program meets established standards of excellence. In the HVACR industry, programmatic accreditation ensures that training programs have the necessary resources and support to provide high-quality education and prepare students for entry-level positions.
For more information about graduation rates, the median debt of students who completed the program, and other important information, please visit our website: https://www.iticollege.edu/disclosures
Construction Management –
Associate in Occupational Studies Degree Program CM90T
Major Occupations for which graduates will be qualified:
Classification of Instructional Programs - Occupational Title
Standard Occupational Classification /O*NET Code
Classification of Instructional Programs - Occupational Title
CIP Code
52.2001 Construction Management
Standard Occupational Classification /O*NET Code
APPLY
NOW
PROGRAM
DISCLOSURES