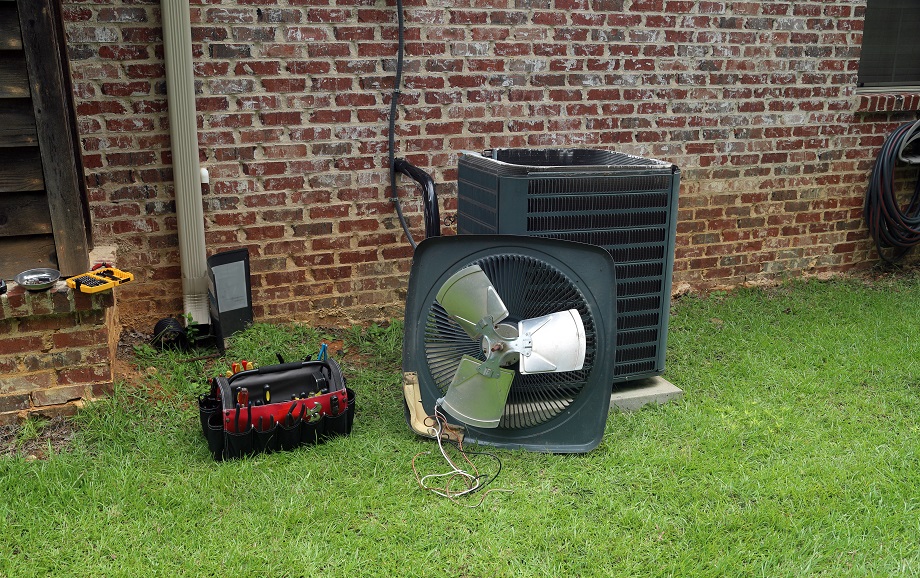 Are you thinking about a hands-on technical career that pays well and gets you out into the field? Then a position as an HVAC technician may be for you. There is a heavy demand for residential, commercial, and industrial techs and employers need qualified workers now.
Employers want new hires to possess the skills and knowledge to inspect, maintain, repair, and install new HVAC equipment and systems. ITI Technical College will train you for employment in an entry-level position that is personally challenging and rewarding.
Current and future demand and income are attracting many new employees to this industry. According to the Bureau of Labor Statistics (BLS), the job growth rate for 2021 to 2031 is 5%, and the 2021 median salary was $48,630. Let's take a look at the top 5 skills employers look for in an HVAC technician.
An HVAC Technician Must Know How to Inspect, Maintain, Repair, and Install Equipment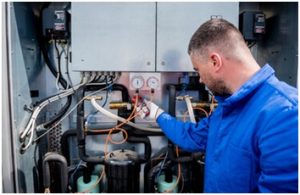 An HVAC technician must possess the essential skills to complete work orders. Techs typically begin their careers in the residential sector and later move to the commercial or industrial sectors if desired. The basic responsibilities techs perform include:
Inspecting equipment and diagnosing problems
Maintaining peak performance of customers' equipment
Repairing and replacing equipment and systems
Installing systems in new homes and buildings
Removing old equipment and systems that need replacement
Other duties that may be assigned to techs include offering annual maintenance contracts to customers or selling equipment and systems in retail stores.
The Ability to Solve Problems and Communicate Well
To be both effective and efficient at work sites, technicians must possess the ability to solve common HVAC issues. Technicians must be able to diagnose issues, think on their feet, solve problems, and fix them when alone. Whether it is an air conditioner that is not blowing cold air or a furnace that makes a noise, the technician must correct the problem.
Employers want workers who can solve problems for several reasons, including:
It saves the company time
It saves customers and the company money
Customers are more apt to refer other customers
It maintains the company's reputation
Earning an associate degree provides adequate training to solve virtually all residential HVAC issues.
"Employers want new hires to possess the skills and knowledge to inspect, maintain, repair, and install new HVAC equipment and systems. ITI  Technical College will train you for employment in an entry-level  position that is personally challenging and rewarding."
An HVAC Technician Must Work with Computers and Small Details Well
Much of the current HVAC technology is becoming digitized. Technicians must possess the skills to navigate the components of any equipment or system they inspect or install. Many companies use industry software to track HVAC systems, clients, and employees. A sound understanding of computers is necessary to coordinate projects and their completion.
An HVAC technician must not stop at the first issue encountered and think it is the only problem. Working with all details can sometimes be a tough assignment because there may be several interrelated issues that must be explored. A single wire may be out of place rather than a faulty system breakdown. Incorrect or lackluster notes can cause confusion or loss of company money when reviewed.
An HVAC Technician Must Possess Excellent Customer Service and Time Management Skills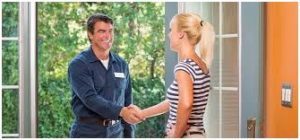 Treating customers with friendliness, respect, and courtesy is a must for any HVAC technician. Most of your time will be spent one-on-one in customers' homes and on their properties. You must know how to listen and talk professionally to explain their HVAC situations. Happy customers will ask you to make return visits and resulting in more referrals.
Working in this industry means you must maintain a full weekly schedule of assisting multiple customers each day. Technicians must know how long to allow for each job and the travel time from job to job. With practice, they learn to build in some extra time for unforeseen problems and traffic issues. Techs must let the next customer know if they will be late for their appointments.
Techs Must Be Able to Move Heavy Equipment and Objects
An HVAC technician is not an office worker and must possess the ability to move, load, and unload heavy equipment and objects when necessary. Good health and adequate strength are essential factors in this type of work. Job applicants will be asked to demonstrate the ability to carry out these tasks.
Other skills and knowledge may be required depending on the company and work assignments. We hope the skills covered here will help you with your career choice as an HVAC technician. Contact us for more information.
For more information about graduation rates, the median debt of students who completed the program, and other important information, please visit our website at: https://iticollege.edu/disclosures/