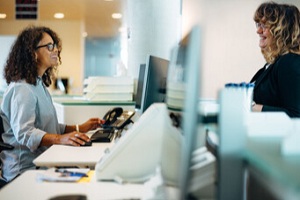 The Office Administration (AOS) program at ITI Technical College begins by creating a solid foundation of skills for students including an introduction and overview of the business office setting. In the first 5 terms of the program, the student will become familiar with general business practices, computers, the most current Microsoft office software, and office applications and equipment. An introduction to human resources records management and web-based technologies will follow. 
All students will be exposed to workplace communications, technical writing both written and oral, as well as resume preparation. Students will also be exposed to human resources from a ''hiring'' position. Also included are two elective course choices to allow the student to tailor their studies in a more direct path of their interest, or they may choose to apply for an externship to apply their skills in a working environment instead of the elective courses. The students will be exposed to the application of management principles and practices as they relate to the business assistant. Close to the end of the program, the students will specialize in either business administration or healthcare administration to further enhance their career.
If you are looking to pursue a career in Office Administration, ITI Technical College can help! Our Office Administration (AOS) program will teach you the skills you need to succeed in this field. In just 24 months, you can graduate with the knowledge and experience needed to enter the workforce. Our training is hands-on, which means you will get the most out of your education. Contact us today to learn more about our Office Administration (AOS) program!
Office Administration (AOS) Program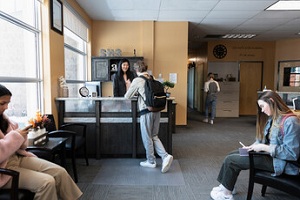 The curriculum at ITI Technical College is designed to prepare our students for an entry-level position in the administrative field. Our programs are taught by experienced professionals who are passionate about their work and committed to helping our students succeed. We provide our students with the latest technology and equipment so they can learn the skills they need to be successful in today's workforce.
Whether you're looking to start your career in office administration or advance your existing knowledge and skills, our technical school can give you the foundation you need to be successful. Enroll today and take the first step towards a rewarding career in office administration!
Jobs For Graduates Of The Office Administration (AOS) Program
An office administrator is responsible for a variety of tasks, including answering phone calls, scheduling appointments, and managing office supplies. They may also be responsible for greeting clients and visitors and providing customer service. In some cases, they may also be responsible for bookkeeping or financial tasks.
The role of an office administrator has changed significantly over the years. With the advent of technology, many administrative tasks can now be completed electronically. However, they still play an important role in ensuring that offices run smoothly and efficiently.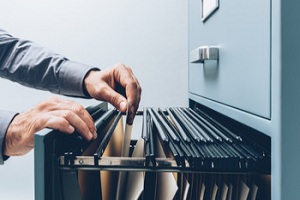 An office administrator must have excellent organizational skills. They must be able to keep track of multiple tasks and deadlines. They should also be proficient in using computers and various office software programs. Additionally, they must be able to communicate effectively with co-workers and customers. Finally, they should have the ability to solve problems quickly and efficiently.
If you are looking for an Office Administration Technical School, then look no further than ITI Technical College. We offer a variety of courses that will help you grow in your career. Contact us today at (877) 591-1070 to learn more about our Office Administration (AOS) program.
For more information about graduation rates, the median debt of students who completed the program, and other important information, please visit our website: https://www.iticollege.edu/disclosures
Major Occupations for which graduates will be qualified:
Classification of Instructional Programs - Occupational Title
.
Classification of Instructional Programs - Occupational Title
15.1301 – Drafting and Design Technology/Technician, General
.
APPLY
NOW
PROGRAM
DISCLOSURES