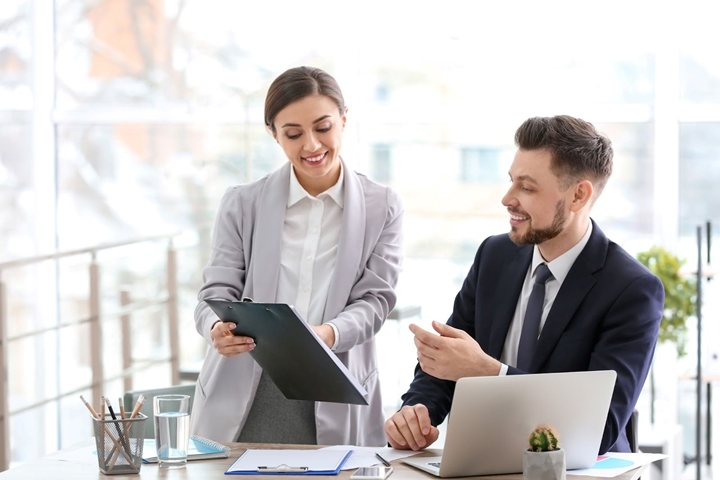 Gone are the days when a new employee would be trained on the job without prior formal training and education. We live in a complex world today that requires new hires to be better educated than their parents' generation. Office administration skills lie at the heart of any office manager's or office assistant's abilities and responsibilities. Anyone seeking employment in this field must possess the necessary education and training to land and keep jobs.
New technology, good communication, and marketing skills are vital to virtually all organizations, for-profit and not-for-profit. Office administration workers have more responsibilities than even ten years ago and typically take on more accountability. This is why office administration training is a critical skill for success in any organization. If you are seeking a career in business office administration or healthcare office administration, the following should be helpful.
Office Administration Skills Require a General Knowledge of the Career
Business and healthcare administration begins with a broad overview of an office setting. Students gain a working knowledge of essential office practice procedures, including:
Professionalism
Office Terminology
Office Etiquette
Microsoft Office Software
Appropriate Computer Applications
Management Principles
Communication Skills
Office Equipment
Graduates are prepared to work with the essentials of accounting, human resources, business law and ethics, budgets, purchasing, and business finance. Elective courses may include web design, graphic design, and computer networking. This training provides a superior education to prospective employees with less formal education and less office administration skills.
Office Admin Skills Include People Skills
Office administration students are taught good communication skills, both as listeners and speakers. This skill ranks high in importance as a leader and manager. Technical writing is another way students are trained to communicate with all parties. Students learn how to lead as well as follow in this position, handle customer relations, and guide other office employees.
Office leaders will train new employees at some time in their careers. They must lead by example by supporting the office and company goals. They must also motivate workers and accurately appraise their work performances. Students are taught how to put these practices into action in office administration skills training programs .
"We live in a complex world today that requires new hires to be  better educated than their parents' generation."
Skills Are Required in This Job
Office technology skills include proficiency in Microsoft Office, computer applications, and various office equipment. Depending on employees' positions, they may be required to:
Answer and send emails
Draft letters, memos, and documents
Use desktop publishing
Create ads and marketing promotions
Become efficient in phone usage
Effectively use copy machines
Office assistants and office administrators may also record finances and perform bookkeeping responsibilities. They schedule meetings for managers and create agendas for meetings and training sessions.
Business Administration or Healthcare Administration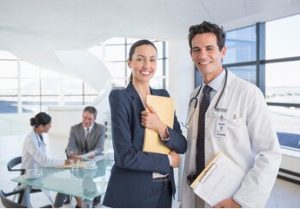 The better schools offer specializations in both business administration and healthcare administration. The training and education discussed so far are typically associated with business administration. If your career interests lie in healthcare, you will also be trained in:
Medical Terminology
Medical Law and Ethics
Medical Coding
Insurance and Billing
Patient Confidentiality
Medical Software
Positions in healthcare office administration or record-keeping are best obtained by earning an associate degree. You will be better prepared for success by gaining a broad overview of this profession and the skills necessary for the job. The better schools know your training needs and will fill them.
Where to Find Excellence in Office Administration Skills
If you live in the Greater Baton Rouge area, you have close access to ITI Technical College and its training programs of excellence. We invite you to explore our Associate of Occupational Studies (AOS) Degree in Office Administration.
Our faculty, staff, and administration are dedicated to each student's success in obtaining professional training. We also offer job search training in our career services office. Isn't it time you pursued your dream career in office administration?
For more information about graduation rates, the median debt of students who completed the program, and other important information, please visit our website at: http://www.iticollege.edu/disclosures