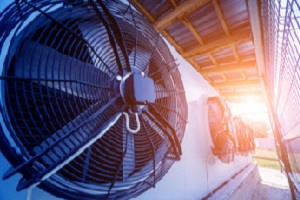 Air Conditioning, Refrigeration, and Electrical Technology (AOS) is a unique program that offers students the opportunity to gain knowledge and experience in the Air Conditioning, Refrigeration, and Electrical fields. This program provides students with the skills they need to work in these industries.
During this 24 months course, the student will be presented with some fundamentals such as heat transfer, refrigerants, safe work practices, electricity, and the regulations governing the use of these systems. There will be a lot of training in lectures and laboratory activities using actual field-grade equipment.
Electrical training will also be given to the students of this program. Basic circuitry, electrical safety, motor controls, basic and advanced programmable logic controllers (PLCs), national electric code (NEC) as well as wiring methods and lighting.
Students will also be introduced to some PC Office applications, not to mention some computer networking introduction, and workplace communications.
There will also be an elective course available for the student to choose from optional courses available. 
We take a lot of pride in the programs we offer at ITI Technical College, and students have the opportunity to learn from industry-experienced professionals. Not only that, we have been granted accreditation by HVAC Excellence. Programmatic accreditation is a rigorous evaluation process that ensures an educational program meets established standards of excellence. In the HVACR industry, programmatic accreditation ensures that training programs have the necessary resources and supp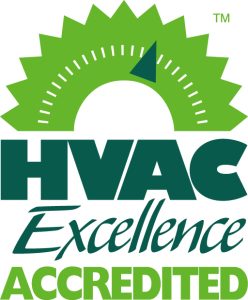 ort to provide high-quality education and prepare students for entry-level positions.
Our curriculum is designed so that students can learn the concepts and practices of Air Conditioning, Refrigeration, & Electrical Technology required to become gainfully employed. After graduation, our students are well-prepared to enter the workforce and make a difference in their communities. If you're interested in a career in Air Conditioning, Refrigeration, & Electrical Technology, then ITI Technical College is the perfect place for you!
Air Conditioning, Refrigeration, and Electrical Technology (AOS)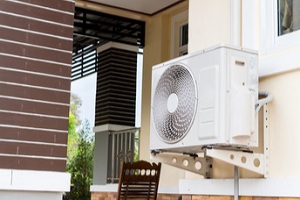 Refrigeration is the process of removing heat from an enclosed space or a substance. Refrigeration has many applications, including food storage, transportation, and industrial processes. Refrigeration technology has evolved, and there are several different types of refrigeration systems in use today.
The most common type of refrigeration system is the vapor-compression system. In a vapor-compression system, a refrigerant is compressed and then circulated through a condenser. The condenser removes heat from the refrigerant, and the cooled refrigerant is then expanded into the evaporator.
Another type of refrigeration system is an absorption refrigerator. Absorption systems use heat to drive the absorption process, rather than compression. In an absorption system, a refrigerant is absorbed by another substance, such as water. The absorbent-refrigerant mixture is then circulated through a condenser, where the heat is removed, and the refrigerant is condensed back into a liquid form.
The Air Conditioning, Refrigeration, & Electrical Technology (AOS) program is important for those who want to work in the air conditioning, refrigeration, and electrical fields. You will learn about the different aspects of these systems and how they work together. You will also be taught how to troubleshoot and repair these systems if something goes wrong. 
This is a great course for those who want to enter into this career or for those who want to brush up on their skills. Either way, you will come out of this course with a better understanding of how these systems work and how to keep them running smoothly.
Whether you're looking to get certified or just want to improve your skill set, this course is a great way to do it. Enroll today and get started on your journey!
Air Conditioning, Refrigeration, and Electrical Technology (AOS)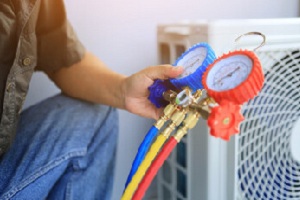 Electrical technology is the study, design, and application of equipment, devices, and systems that use electricity and electromagnetism. It covers a wide range of topics from electron theory to power generation and distribution. Electrical engineers are responsible for developing new technologies and products that make our lives easier and more efficient.[/caption]
The history of electrical technology can be traced back to the early days of civilization. Ancient people used Voltage to make fire with the help of static electricity. The first electric machines were developed in the 17th century by English scientist Sir Isaac Newton. In 1873, James Maxwell formulated the theory of electromagnetic radiation, which laid the foundation for modern electrical engineering.
If you are ready to take the next step in your career, then contact ITI Technical College today!
For more information about graduation rates, the median debt of students who completed the program, and other important information, please visit our website: https://www.iticollege.edu/disclosures
Air Conditioning, Refrigeration, & Electrical Technology (AOS) Training Services –
Associate in Occupational Studies Degree Program AC20T
Major Occupations for which graduates will be qualified:
Classification of Instructional Programs - Occupational Title
Standard Occupational Classification /O*NET Code
Classification of Instructional Programs - Occupational Title
47.0201 – Air Conditioning, Ventilation and Refrigeration Maintenance Technology/Technician
Standard Occupational Classification /O*NET Code
APPLY
NOW
PROGRAM
DISCLOSURES