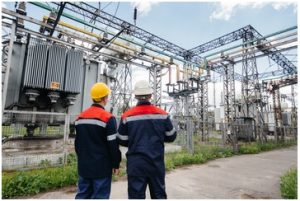 The Electrical Technology Program (Certificate) at ITI Technical College offers a solid background in the use of basic circuits used in residential, commercial, and modern industrial applications. AC and DC motor controls switch relay systems, transformers, solid-state logic and control functions, safety practices, lighting systems, the National Electrical Code (NEC), blueprint reading, and other areas are thoroughly covered. Students will learn to work safely and efficiently while they are applying the classroom work to actual equipment in our well-equipped laboratories. Our instructors give personal supervision in all areas for maximum teaching effectiveness.
ITI Technical College offers a comprehensive curriculum that gives students the skills to enter the rapidly growing industry of electrical engineering. With our experienced instructors, state-of-the-art facilities, and personalized attention from our staff, we provide a top-notch educational experience designed to give students the necessary tools to succeed. Take your next step toward a career in electrical engineering and enroll at ITI Technical College Today!
Electrical Technology (Certificate) Program – Electrical Technology
Electrical technology is an umbrella term for anything that involves the design, development, and use of electrical components or systems. This includes everything from the wiring in a residential home to the circuitry in a pacemaker. Electrical engineering focuses on the science behind these components and systems, while electrical technology delves more into their practical applications. Electrical technicians may specialize in areas such as telecommunications, computer networks, industrial automation, or consumer electronics.
They are often responsible for troubleshooting malfunctions and implementing repairs or upgrades to ensure optimal performance of electrical systems and equipment. Additionally, they may need to be knowledgeable about safety protocols to prevent electrocution risks. With advancements in technology continuing to evolve at an accelerated rate, electrical technicians must always stay up-to-date with the latest advancements and practices in their field. With a combination of technical expertise and critical thinking, electrical technicians are essential to keeping our electrical systems running smoothly.
Our Electrical Technology (Certificate) Program is designed to provide you with comprehensive technical knowledge and skill sets in the field of electrical engineering. From hands-on instruction in a lab environment that replicates real-world situations to interactive lectures from experienced industry professionals, we are dedicated to providing our students with everything they need to succeed as electrical engineers. Join us now and take your first step toward becoming an expert in this exciting field! With our program, you'll gain the skills and confidence required to excel in this ever-growing profession and make impactful contributions to the industry.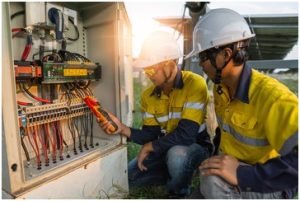 Electrical Technology Job Description
Electrical Technology professionals are responsible for the installation, maintenance, and repair of electrical systems. They must have an understanding of electronics and be able to read diagrams and blueprints. They may also be called upon to troubleshoot problems, inspect existing wiring and develop new solutions or products. Electrical Technicians should have strong problem-solving skills as well as a good knowledge base in mathematics and physics.
The primary roles and responsibilities of an Electrical Technician include: installing wiring systems; performing repairs on faulty equipment; testing newly installed wiring systems; diagnosing power issues; planning job sites to ensure safety requirements are met; maintaining inventory records; making recommendations for improvements in electrical systems; training personnel on the proper use of electrical equipment; protecting companies from electrical hazards; and, maintaining a safe work environment.
Successful Electrical Technicians have excellent communication skills and the ability to work as part of a team. They must also be organized, detail-oriented, and safety-conscious. The job requires a great deal of physical stamina since these professionals spend most of their time standing or crouching in tight spaces while performing repairs. Professional certification is often required for this position, particularly if the technician is working on high-voltage systems. A valid driver's license may also be needed to transport equipment from one job site to another.
Electrical Technology (Certificate) Program At ITI Technical College
ITI Technical College is committed to providing our students with the highest quality education in electrical technology. Our facilities include state-of-the-art classrooms, laboratories, and workshops that are fully equipped with modern tools and equipment. Our instructors are highly qualified professionals who are dedicated to helping our students succeed both in their studies and beyond. We strive to give each student the individual attention they need to ensure success in their Electrical Technology (Certificate) program. Call us today at (225) 752-4233 for more information!
For more information about graduation rates, the median debt of students who completed the program, and other important information, please visit our website: https://www.iticollege.edu/disclosures
Electrical Technology (Certificate) Program
Certificate Program ET10T
Major Occupations for which graduates will be qualified:
Classification of Instructional Programs - Occupational Title
default
Classification of Instructional Programs - Occupational Title
default
APPLY
NOW
PROGRAM
DISCLOSURES