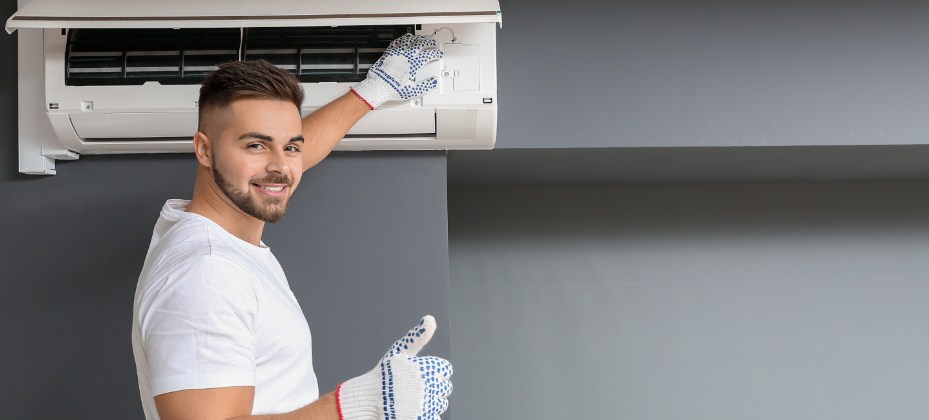 Why Air Conditioning, Refrigeration, and Electrical Technology Technicians Are Needed
We all have heating and cooling for our homes and workplaces that require HVACR technicians to install and maintain the systems. Demand for their services is spurred on by the increased construction work in many cities.
Homes and businesses also require refrigeration and electrical services to keep medications, foods, beverages, and other perishable items cold. All systems must be installed correctly including the wiring, need servicing, and require parts replacements when necessary.
New technology and innovation continue to drive the industry in central air conditioning and refrigeration systems. Because these units are more advanced, it takes technicians with specialized knowledge and skills to service them. In the future, fewer homeowners will be able to work on their own HVACR systems because they are becoming too complex.
Qualified technicians need more training and certifications to install and maintain advanced HVACR systems. Much older residential and commercial systems will need replacing during the next decade which continues to drive demand for technicians.
The best way to kick-start your career in this industry is to earn an associate degree from an accredited technical college. Be selective in choosing a strong HVACR program to help you find a good entry-level job.
Technicians Must Be Familiar with All Types of Air Conditioning Systems
As each generation moves out of their parent's homes, they need housing with efficient air conditioning. These additional reasons are driving demand for their Air Conditioning  units:
Many landlords are replacing their old 'swamp' coolers with Air Conditioning units.
Homeowners in northern climates are using air conditioning more often in the summers because of global warming.
There is a boom in apartment and townhouse construction.
People want more efficient cooling at affordable prices.
New, more specialized types of Air Conditioning systems are coming on the market that are smaller and more powerful. As the competition heats up, prices will tend to go down, and demand will go up. It's a great time to get into the air conditioning business.
Working with Heating Systems Also Requires Technical Knowledge and Skills
Many of the same things mentioned about air conditioners apply to heating and furnace systems. Tens of thousands of old forced air, oil-fired, and electric heating systems are outmoded and need to be replaced. These systems are fast replacing them, including: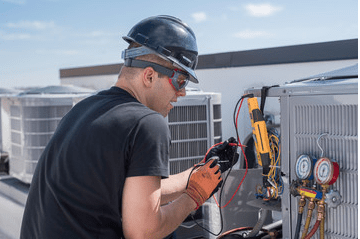 Efficient heat pumps
Efficient natural gas furnaces
Split ductless systems
Advanced hot water boilers
Natural gas fireplaces
Combined heat and hot water systems
Residential and commercial demand for saving money on utility bills in an uncertain economy is a constant driving force. The industry needs more well-trained HVACR technicians to take on all these projects.
We Can't Do Without Refrigeration Services
Refrigeration services are another universal demand that provides many opportunities for HVACR technicians to earn a living. The need for refrigeration units includes:
Homes and Businesses
Grocery Store food Coolers
Meat Lockers
Medicine Storage
Fresh Flower Storage
Making and Keeping Ice
"We all need heating and cooling for our homes and workplaces that require HVACR technicians to install and maintain the systems. Demand for their services is spurred on by the increased construction work in many cities."
The reason for refrigerating food and beverages is to slow down the activity of bacteria so they will stay fresh longer without spoiling. HVACR technicians install and maintain units and systems to keep them operating at peak efficiency.
Electrical Technology's Role in HVACR Work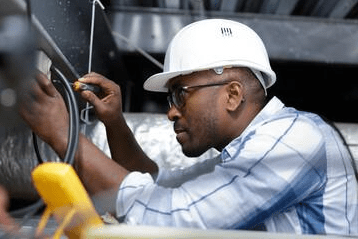 All air conditioning, heating, and refrigeration units, equipment, and systems need to be wired professionally to operate correctly and safely. HVACR technicians are trained to perform construction and repair wiring in homes and businesses.
Virtually all electrical and electronic work related to HVACR equipment should be left to the pros and not the homeowner or handyman. Poorly done wiring can result in injuries and fires that must be avoided. Rely on a competent technician to do all your HVACR work.
Start Your Career in HVACR with a Bang with a College Degree
College degrees are indispensable for working in today's HVACR residential, commercial, and industrial sectors. Let ITI Technical College in Baton Rouge prepare you for an entry-level job with their Associate of Occupational Studies (AOD) Degree. Graduates of the Air Conditioning, Refrigeration, and Electrical Technology Program will catch the eyes of prospective employers.
Learn more about this exciting program and career from an Admissions Representative.
For more information about graduation rates, the median debt of students who completed the program, and other important information, please visit our website at: https://iticollege.edu/disclosures/