Medical Coding and Billing Training at ITI Technical College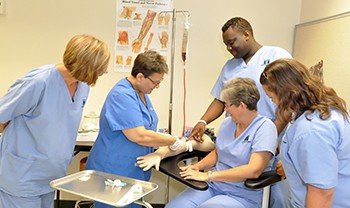 ITI Technical College offers professional medical billing and coding courses for all students. In fact, medical coding training in Baton Rouge is just a phone call away. With industry-experienced teachers and hands-on training – we can prepare you for a rewarding and enriching career in this demanding field. Our college has produced a number of graduates who have gone on to exciting careers in medical health care. From billing specialists and coding to patient admission, we offer intricate and detailed courses that are guaranteed to deliver. With flexible class schedules, tuition assistance, and in-field training; students are able to master the intricacies and responsibilities that come with medical coding and billing positions.
While medical coding and billing in Baton Rouge is not new to healthcare, there are new technologies and advancements taking place each day. This includes cloud-based databases and coding systems, which are designed to streamline and centralize overall processes and protocols. We also teach students – or existing medical care personnel – how to properly decipher physician diagnoses to correlate with the right codes. Remember, the wrong codes can result in wrong billing – which can lead to frustrated patients and unprofessionalism on the part of your entire department.
What Duties fall Under Medical Coding?
With our medical coding school in Baton Rouge, LA, you will learn all aspects of medical billing and coding for private and public care. This includes assigning the right codes to patients based on their diagnoses and conditions. Students also get to learn about multiple code assignments for medical issues that are complex or intricate in nature. We even show students how to easily scan coding and billing databases to find the right corresponding codes and numbers. Again, this is a vital part of any patient admission process – and required by all hospitals, health clinics, private care facilities, and home care agencies.
With your extensive training at ITI Technical College, you will be expected to learn and master the following duties and techniques:
* Code Assigning

– All patients must receive professional diagnoses from presiding physicians. This includes regular physician visits, along with ER emergencies and hospital admissions. As a

medical billing and coding

professional, your duty will be to assign the right codes based on the doctor's diagnosis. You will learn which codes correspond with a plethora of medical ailments and illnesses across the board.
* Diagnosis Interpretations

– You will also learn how to interpret various diagnoses. However, this is truly the most challenging aspect of this position – and requires true knowledge and experience. Remember, not all medical problems are simply relegated to one code, and many can span several or multiple codes at one time.
* Patient Admissions and Protocols

– Medical billers and coders also specialize in patient admissions. This includes handling all submitted paperwork, along with filing and updating medical history files and records. These duties are intertwined and fused with billing and coding since it is all about professional patient care.
Multiple Procedure Coding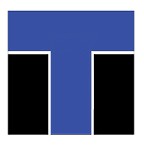 At our school for medical procedure codes, we teach you how to put your learned skills, experience, and knowledge into action. No truer is this than when it comes to multiple procedures coding, which is truly one of the hardest aspects of this position. As mentioned earlier, there will be times when a doctor's diagnosis – per patient – requires more than one code. For example, a patient dealing with the common cold may also experience non-related symptoms or issues. With this in mind, it will be your job to find the right codes that correlate with his or her conditions – and especially related to the physician's diagnosis. If you are ready to take on this great responsibility in the world of medical and health care, simply visit our website or contact us today for more information.
For more information about graduation rates, the median debt of students who completed the program, and other important information, please visit our website: https://iticollege.edu/disclosures/