Medical Coding and Billing Courses at ITI College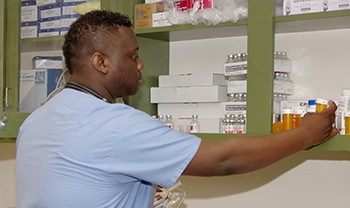 The healthcare industry continues to change and evolve at rapid rates. With new technologies and systems being introduced each day – you must stay abreast of the latest trends and developments to remain competitively viable. However, there are so many people that want to enter the medical industry for hopefully promising, profitable and rewarding careers. With so many jobs and positions available, how does one decide on the right path? At ITI Technical College, we offer top-notch courses and instruction in medical billing and coding. The latter continues to dominate the healthcare industry and is a vital entity in all private, public, and even government healthcare services and industries.
While medical billing and coding in Baton Rouge is certainly not new, it continues to take advantage of the latest cloud and mobile technologies available. We offer timely and effective courses that prepare you for a rewarding and enriching career in this field. This includes hands-on training and tuition; under the tutelage of professional instructors and medical billing/coding specialists. One phone call, e-mail, or visit to our website is all you need to start your new career in the medical industry today.
What Does Medical Coding and Billing Entail?
Our medical coding school in Baton Rouge, LA, has produced countless graduates in the medical realm. From coding and billing to patient admissions, we specialize in training students to learn all aspects of this fast-paced and ever-changing industry. In fact, students get to learn from existing professionals in the field; who have amassed countless hours and knowledge in coding for hospitals, clinics, private care facilities, and home-care agencies. As part of your training and coursework, you will learn to master the following:
* Patient Admission and Proper Diagnosis

– As part of your duties, you must ensure that every patient – that is admitted to the facility – will receive a timely diagnosis by the presiding physician.
* Assigning Codes

– Based on the doctor's notes, you will be expected to assign a code based on that diagnosis. This, of course, is in accordance with guidelines that you will learn at our

medical billing and coding school

.
* Interpreting Diagnosis

– You will also learn how to master the technique of interpreting various diagnoses. This, however, is one of the most challenging issues a medical and coding specialist has to face. For example, a diagnosis may not just be relegated to one simple code – and can have multiple codes as per the outline in the handbook.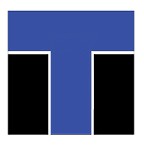 These challenging scenarios require coders to draw on their learned experience and knowledge. We also teach you how to interact with other coding professionals in your facility or vicinity. This helps ensure all billing and medical codes are up to standard. At our school for medical procedure codes, you also learn how to search available databases for coding correlation.
Remember, an incorrect code can result in an incorrect bill – and plenty of frustration on the part of patients. With this in mind, there is a ton of responsibility on the shoulders of medical coders and billers in this field. We have the knowledge and expertise to help you reduce mistakes – and learn how to effectively manage codes, billing, and all requirements in this industry.
A Truly Respectable Career
Medical coding and billing is truly a respectable career with plenty of promising prospects. At ITI Technical College, our graduates have gone on to fruitful and rewarding careers in all aspects of medical and health care. If you are tired of your 9 to 5 and want to take your professional life in a new direction – we are ready to turn your dreams into realities. With decent income, flexible hours, and plenty of chances to climb that ladder of success – make our Medical Coding program in Baton Rouge, Louisiana, your program today. For more information, simply contact us to visit our website.
For more information about graduation rates, the median debt of students who completed the program, and other important information, please visit our website: https://iticollege.edu/disclosures/