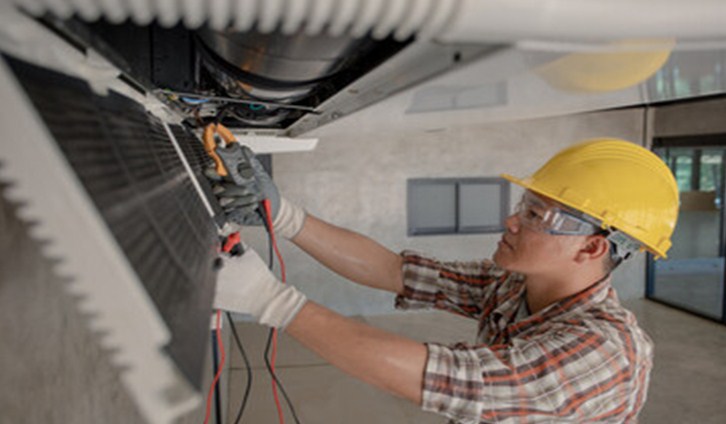 No industry is stagnant today, and the HVACR industry has its share of innovations for residential and commercial applications. We all benefit from the advances that show up in our homes and workplaces. The heating and cooling of these structures has become more efficient as new equipment and technologies emerge.
Technicians not only learn the basics of this career in college, but they also gain knowledge of and skills in new product innovations on the job. Techs are involved in evolving technology that keeps us more comfortable year-round. Whether they repair/maintenance or construction techs, there's always a lot to learn. Let's look at some of the latest innovations college graduates will work on.
Higher Efficiency Equipment and Smaller Footprints Produce Benefits
Although not a new trend, more efficient equipment is demanded at the highest level ever in both the residential and commercial markets. These improvements include:
More flexible cooling and heating solutions
More modular HVACR equipment and systems
Improved ductless heating and cooling equipment
More ideal systems for retrofitting systems
These innovative solutions will be greener in the future and produce smaller carbon footprints. Efficiency standards are approaching 100% in almost all brands of HVACR systems. Replacing an old system that is at least 10 years old will save a lot of electric and gas expenses. You may not need a 98%-99% system but install or replace one with the highest rating you can afford.
 New Instruments and Controls Are Convenient and Save Money
Convenience and saving money are the name of the game for most of us these days. Improved instrumentation and related controls are at the top of the list of requested innovations. They can provide the following benefits and functions for homes and businesses:
Helping ensure reliable long-term equipment and system operation
Monitoring and troubleshooting devices, equipment, and systems
Keeps up with more technologically sophisticated equipment and systems
More efficient gas ignition controls and data logging of any carbon dioxide present
Advanced password-protected equipment menus and enhanced logic controls
These innovations will help keep electric and gas bills under control with rising inflation.
"The HVACR industry has its share of innovations for residential and commercial applications. We all benefit from the advances that show up in our homes and workplaces."
HVAC Building Controls and Automation Create a Master Plan
HVAC Technicians now work with many building controls related to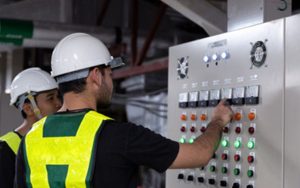 automation and gathering data about building conditions. The new software allows technicians and building custodians to:
Monitor temperature and humidity levels in rooms
Monitor carbon dioxide, natural gas leaks, or fires in any room
Program each room to adjust the temperature for best cost control
View all parts of buildings via cameras and monitors
Communicate with occupants of rooms
BACnet is an innovative data communications protocol for building automation and control. Technicians install this technology for consistency and quality air control that integrates room automation and control systems.
High Volume Low-Speed Industrial Fans Maintain Consistent Air Flow
Maintaining ideal airflow and temperatures in large, open areas such as industrial plants, factories, and warehouses has been a problem in the past. The newest solution is installing high volume, low speed (HVLS) industrial fans to do the job of cooling employees and products.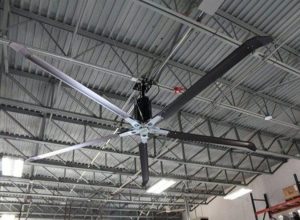 This ventilation system also provides these benefits for employees and the company budget:
Combats air quality issues
Increases employee comfort
Reduces energy consumption
Integrates into building management systems
As an example, an HVLS fan system can lower a warehouse temperature of 84 degrees F to 73 degrees F with fans moving air at 3 mph. A bonus is that HVAC systems won't need to work as hard or often to maintain their temperature levels.
 Hydronic Heating and Cooling Systems Are Amazing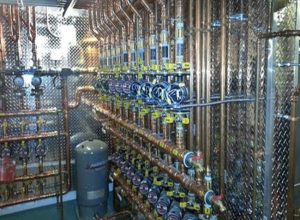 Hydronic systems, as opposed to conventional forced-air HVAC systems, use water-based heating and cooling via pipes, ductwork, and other flow components. They are adaptable in that they can use several different energy sources for their operation, including:
Natural gas
Propane gas
Solar thermal collectors
Biomass boilers
Conventional residential or commercial HVAC systems all require electricity which limits their flexibility and use compared to hydronic systems.
HVACR technicians learn to work with all these systems in their college training programs. If you're interested in this career, explore what ITI Technical College has to offer for your future.
For more information about graduation rates, the median debt of students who completed the program, and other important information, please visit our website at: https://iticollege.edu/disclosures/