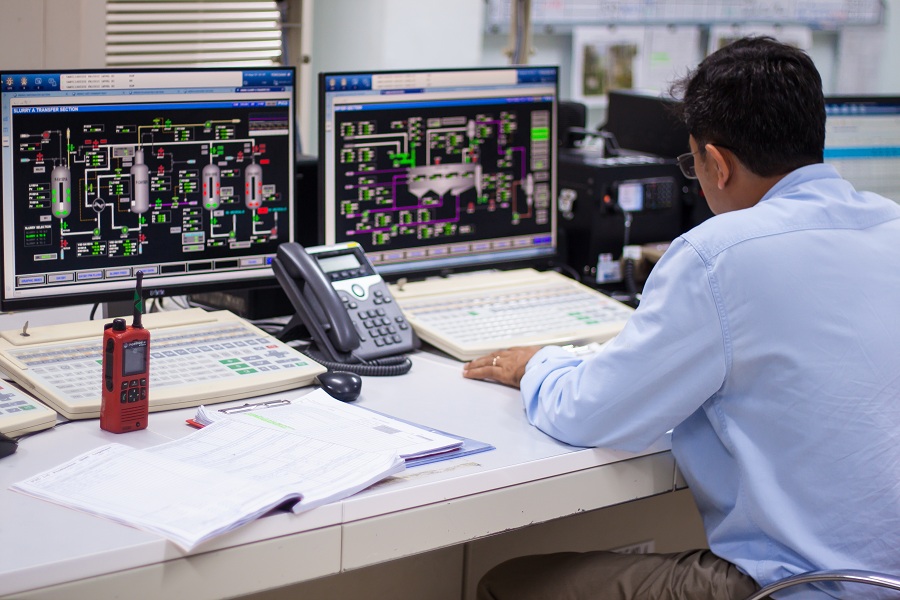 Instrument and control career paths offer a variety of opportunities for those seeking to work in the industrial and energy sector. Are you interested in a technical career that has applications across many industries? If you do, Instrument and Control System Technology may be right for you. This program prepares students for work as instrument technicians, mechanics, or operators. Students gain education and training with hands-on learning on state-of-the-art equipment and systems.
This program is available at technical colleges where faculty and staff are dedicated to student success. There is typically more time for student interaction with faculty and other students which promotes learning. Realistic job previews are demonstrated so graduates are prepared for real-life work experiences.
Instrument and Control Career Paths Include Water Treatment, Instrumentation Technicians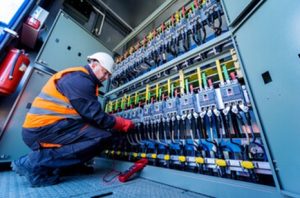 Water treatment instrumentation technicians work with the water plant's daily operations. These jobs seem to stay around because we all need clean water for personal, business, and agricultural uses. Technicians spend their days working with:
Water intake, purification, and waste-water lines
Inspecting, calibrating, and measuring water conditions
Troubleshooting equipment and instruments for problems
Analyzing the effects of water on agriculture and the environment
Installing, repairing, and replacing instruments and equipment
Technicians must see that instruments and systems are compliant with local, state, and federal laws and regulations. A related career is waste-water treatment operations found in all states. Technicians treat and recycle this water and solids and gasses found in wastewater. The qualifications for these two types of jobs are essentially the same and will be delineated in your college training.
"Are you interested in a technical career that has applications across many industries? If you do, Instrument and Control System Technology may be right for you. This program prepares students for work as instrument technicians, mechanics, or operators."
A Power Generation Technician is Another Viable Instrument and Control Career Path
Power plants are another essential part of our infrastructure. Technicians monitor the status of equipment from control rooms to ensure that all operations are going as they should. They log their equipment and measurement readings regularly for efficient power generation and worker safety. Technicians also perform these duties:
Adjust electrical output to maintain a consistent voltage
Use computers and instruments to control activities
Maintain, repair, and replace equipment as needed
Inspect and troubleshoot electronic devices and equipment as needed
Follow safety codes for employees and customers
Whether you are interested in water or power plants, you should plot out a career path. It is like a map or guide that shows how you can advance from one position to another during your career.
Food Processing Technician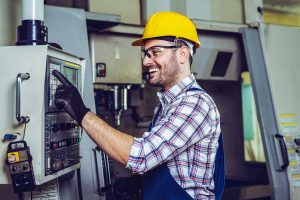 Another essential Instrument and control career path is in food processing. Foods for humans and animals must be grown, processed, stored, and then sold to customers. In these jobs, you will monitor the processing and safety of many different types of food products.
Food processing plants work with solid foods and beverages that are packaged in many different ways. Technicians monitor and measure key variables in foods and drinks as they go through the processing lines. They keep a close eye on the variables such as temperature, pressure, purity, and food waste. Technicians also perform these services:
Test foods and beverages for quality
Assist food scientists with research
Work to improve food industry methods
Complies with the FDA rules and regulations
Oil and Gas Refining Instrument Technician
Oil refineries provide another viable career path for instrument and control system technicians. Hundreds of different types of products we use every day contain oil as their base. Technicians install, maintain, and troubleshoot instrumentation and equipment related to oil and natural gas processes. They measure variables to maintain consistency in processing, including:
Compression
Dehydration
Transmission
Storage
Technicians mount, wire, connect, test, configure, and program devices, instruments, and systems to maintain peak performance. They verify and document calibrated data found during inspections of instruments and equipment. They communicate their work in real-time and report any malfunctions to the facility control center.
Quality Control Instrumentation Technician
All manufacturing and processing plants have quality control centers to maintain the standards of their products. Instrument technicians test the level of quality of raw materials and finished goods to ensure they meet company and customer needs and standards.
Distributors and end-users demand quality for the price they pay for products. The quality control department uses technicians to regularly test batches of products from the production lines. Technicians document what they find and report any negative variances to management. They use industry-standard instruments and equipment to ensure quality is built into every item that goes out of the plant.
Now you know more about instrument and control system technology from the perspective of these five career paths. Plan your college training and enroll now!
For more information about graduation rates, the median debt of students who completed the program, and other important information, please visit our website: https://www.iticollege.edu/disclosures