If you want a career in the medical industry that really takes you places, then medical coding school could be the first step on an exciting path. Good job prospects, good pay and the opportunity to work in leading hospitals, private practices, dental offices, and health agencies, have all helped to make medical a great pathway for high school graduates or professionals who are looking for a change in career.
At ITI College in Louisiana, you can study medical coding at a trusted educational facility that will provide you with the skills that you need to find your dream job.
Medical Coding Explained
As a medical coding specialist, you will have the important role of using standardized diagnostic and procedure codes to keep accurate records for patients, medical conditions, and medical treatments. It will be your responsibility to translate all relevant medical records into the industry standards that are kept for practical purposes and legislative compliance.
Efficient and accurate coding is not just about data entry. The process also ensures that patients are able to receive the right care, that insurance companies can process claims in a timely manner, and medical records are even used to develop national statistics datasets and track public health issues. The benefits are enjoyed by companies in the medical industry, the general public, and society as a whole. Accurate medical coding also ensures accurate billing which is something that directly impacts patients.

Medical Coding School Prepares You for a Successful Career
To be a successful medical coding specialist, you will need to have a strong understanding of human biology and physiology, the healthcare process as a whole, and of course you will need to be fluent in medical terminology and standardized coding practices. Employers will prefer candidates who have graduated high school, and preference is given to applicants that have completed medical coding certification and training at a reputable school.
Training at ITI will ensure that you understand diagnosis codes, CPT procedure codes and you will also learn how reimbursement works with insurance companies, health maintenance organizations, and programs like Medicaid and Medicare. There are various procedural standards and modifiers that are used in coding, and being able to prove to an employer that you have completed a standardized training program will give them confidence in your abilities, even if you don't have any prior experience in the medical industry.
What are the Career Prospects Like?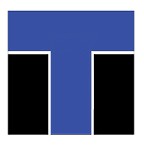 If you take the time to read the news, or even read social media, you will notice a trend in recent years where graduates in the United States have found it difficult to find employment in their chosen profession, or even one that relates closely to their areas of study. When you choose to take a specialized course in medical coding certification, you won't have problems finding employment opportunities.
Jobs in the medical records and health information profession will grow by 15% by the year 2024. This is significantly higher than the national average of 5% for other roles. Median salaries of $37,110 make medical coding highly competitive with other entry level roles, and coders can find that a job helps them break into the health industry, after which they may complete further studies in nursing or other areas. Highly successful medical coders may stay in the industry and can even move onto other managerial or administrative roles in healthcare.
Learn Medical Billing and Coding at ITI
Studying at ITI Technical College will provide you with the skills, knowledge, and confidence that you need to turn your ambition into a successful career. With a fast growing industry and great employment opportunities, our medical billing school in Baton Rouge could be exactly what you need to fast track your career.
Contact us today for course requirements and enrolment details, and learn more about where a medical coding qualification could take you in the future.
For more information about graduation rates, the median debt of students who completed the program, and other important information, please visit our website: https://iticollege.edu/disclosures/