As you finish high school and move out into the real world you will have several concerns, one of which involves the job in which you find yourself. Where will you be working? What will you be doing? In our opinion, medical billing and coding is an outstanding career that you will enjoy, and becoming trained in this field is a great choice for your life. This is especially true if you are hoping to work your way into the field of allied health/health care.
Understanding the Job of a Medical Coder
Medical billing and coding, according to the American Academy of Professional Coders, is "the transformation of healthcare diagnosis, procedures, medical services, and equipment into universal medical alphanumeric codes." This will call for the coder to review the patient's diagnosis, determine what the code is, and then place that code on the patient file so that the diagnosis can be easily identified later. The codes in question are also used by the insurance company so that the correct amounts can be reimbursed.
Coding Systems You Will Learn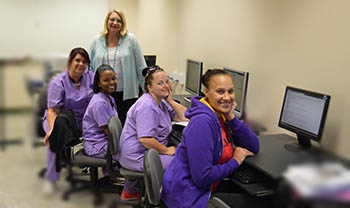 When you find yourself working as a medical coder you will utilize the following systems:
International Classification of Diseases (ICD-10)
Current Procedural Terminology (CPT-4)
Healthcare Common Procedure Coding System (HCPCS)
These are the systems that are used by medical coders every single day to ensure that patients not only receive proper care but that the proper amounts are charged by the insurance company.
Medical Billing and Coding – What is It?
It sometimes becomes problematic when so many people use medical billing and coding interchangeably. It is understandable, but these are two different professions and must be treated as such. The American Academy of Professional Coders would define medical billing as: "the process by which healthcare providers submit claims to insurance providers (payers), government programs (Medicaid/Medicare), and/or patients directly in order to receive reimbursement for services."
Two Separate Jobs?
As people enroll in our college, one of the biggest questions we get pertains to whether or not these are in fact two separate jobs. They are used interchangeably, as we pointed out, but we would like to note that some companies hire for this job separately.
Entering the Field
The great thing about this field is that it does not require you to have a four-year college degree. Medical billing and coding programs normally last up to one year, and before you know it, you will be working an office-based job in a professional setting.
Get Ready for Training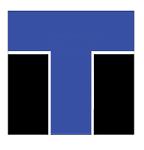 Most programs that allow you to learn medical billing and coding will call for you to have at least a high school diploma, but an equivalent certification will normally suffice. A GED, for example, is usually an acceptable credential. Before you enroll, make sure that you speak to an admissions counselor to help you understand the program track and post-graduate opportunities. Financial aid is also available to those who qualify. ITI Technical College provides a high-quality education that will prepare you for the real world with classroom knowledge coupled with practical, hands-on training. Upon graduating, you will be ready to take on your new career in the medical billing or medical coding industry!
Armed with an education and the internal determination to make a positive difference in your own life, you will enjoy a long, successful career in either of these fields, regardless of whether you plan to stay for a long time or you are simply using this as a stepping stone to other opportunities.
Disclosure:
For more information about graduation rates, the median debt of students who completed the program, and other important information, please visit our website: https://iticollege.edu/disclosures/