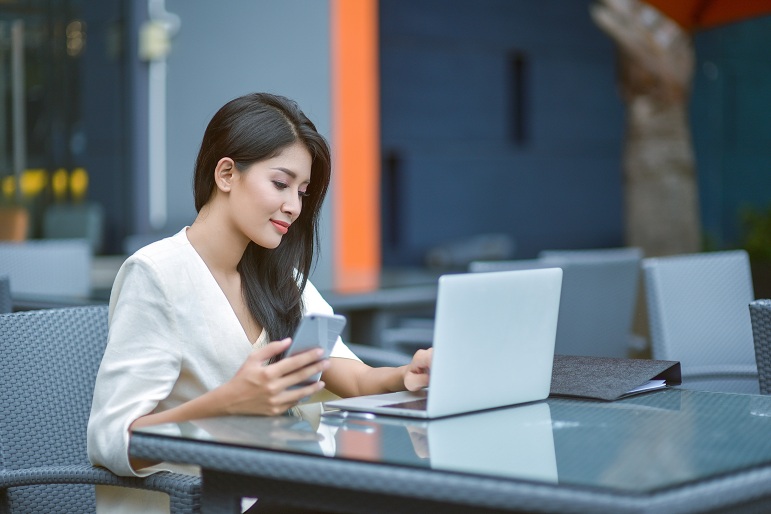 There are many reasons medical billing and coding might be the career choice for you. Healthcare is one of the fastest-growing industries all across America. There are many reasons for this robust growth, and you should be aware of them if you want a job in this field:
Population growth with new childbirths
Population growth with new immigrants
People are living longer which generates more healthcare
Improved research, equipment, and medications allow us to live longer
New insurance programs provide healthcare to more people than in the past
Some healthcare workers want direct contact with patients while others do not. If you fall into the latter category but want to work in this industry, medical billing and coding may be for you. The following benefits of this career are worth reading.
A Rewarding Career in Medical Billing and Coding
Medical billers and coders ensure that healthcare providers are paid for their services. They also help patients get the most benefit from their insurance plans and understand their medical claims. But more importantly, billers and coders take personal satisfaction in helping patients by making sure their medical records are current and correct.
Billers and coders are part of their employer's team and are responsible to keep accurate medical records and databases. Coders convert physicians' notes and report into an alpha-numeric coding system that billers use to file claims with insurance companies. Both indirectly help safeguard patients' health by accurately recording their conditions for future use.
Medical Billing and Coding Professionals Are In-Demand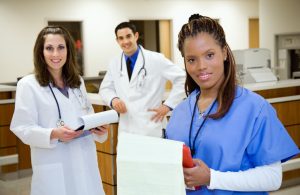 According to the U.S. Bureau of Labor Statistics (BLS), medical records specialist jobs are expected to grow 7% through 2031. Billers and coders are needed in these medical facilities:
Doctors' Offices
Dentists' Offices
Medical Clinics
Health Departments
Hospitals
Trauma Centers
Mental Health Centers
Although the demand for billers and coders is up, the labor supply to fill these jobs is somewhat down. This situation helps job seekers find employment faster.
Job Stability Is an Incentive
These jobs will continue to increase as the population grows and ages. An aging population will require more record-keeping and insurance claim filing. These activities will provide many opportunities for medical billers and coders in a variety of healthcare facilities.
Pandemics, natural disasters, and accidents keep healthcare facilities busy. They depend on billers and coders to file patient claims to keep their revenue coming in. The cash flow would greatly diminish without their expertise. Job stability is one of the bonuses you can enjoy.
Healthcare is one of the fastest-growing industries all across America. B
illers and coders take personal satisfaction in helping patients.
Earn a Great Salary in Medical Billing and Coding
The BLS has also revealed medical billers and coders earned a median salary of $46,660 per year in 2021. This translates into a whopping $22.43 per hour. Those with certifications who work in large clinics and hospitals earn even more.
The American Academy of Professional Coders (AAPC) informs us that certified professionals earn more than $46,600 per year. Those with two certifications earn more, and billers and coders with three certifications earn even more. Salaries are also based on the state or city where you work as well as the healthcare institution.
Work from a Variety of Settings & Places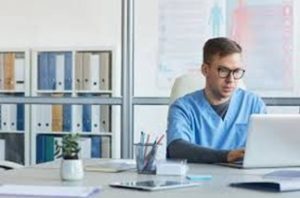 Medical billers and coders have traditionally worked in offices at their employer's physical locations. With flexible work schedules and the coming of the COVID pandemic, many employees started working at home. Some work full-time while others work part-time from one location. Some people work part of the week at home and part at their employers' facilities.
A few billers and coders work for medical software developers. Others work for colleges and universities where they train students for billing and coding careers. All these options may be appealing to your work interests.
Medical Billing and Coding Provides Room for Career Growth
Several career paths are available for medical billers and coders after earning their Certificates and Certifications. They can remain in their current department or move into:
Earning additional certifications for a higher income
Billing and coding supervision jobs
Earning an associate degree in billing and coding
Transferring to other departments in clinics and hospitals
Start working in this career in as little as one year by earning a Certificate at ITI Technical College in Baton Rouge. Call us at (877) 591-1070 for more information!
For more information about graduation rates, the median debt of students who completed the program, and other important information, please visit our website: https://www.iticollege.edu/disclosures