When people enter the medical field they're searching for a meaningful and rewarding career with gainful employment. They want to work in a field where they feel appreciated and want a stepping stone to bigger and better things. Medical billing and coding are one of the most vital aspects of the medical industry. Our school provides the shortest route for people to reach their career goals and step into a new job. What can people expect to learn about this career in school? What aspects do they have to keep in mind?
What Roles Does Medical Coding Play in the Medical Industry?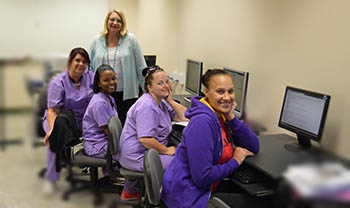 Our medical billing and coding school prepares students for a job in this career field so they can pursue their goals and have meaningful careers. While the job is hardly new, it plays a vital role in the medical industry.
Medical coding is responsible for helping to track patient treatments within a database. People in this career field have to determine the correct code by reading the doctor's notes and entering them correctly. This code can later be used to track the patient treatments easier in a database and will affect billing.
There is a considerable amount of responsibility placed on people in this career field since they have to ensure the codes are up to standard. Their frame of reference is the CPT or known as Current Procedural Terminology which contains the codes people in this field use. Medical codes are listed in CPT that medical coders will be using, but in some instances, a procedure that is performed so infrequently or is new to the medical field may not be in this book. In this instance, a medical coder will have to enter an unlisted medical code to ensure it's been recorded.
What is Code Compliance?
When it comes to medical billing and coding, code compliance can make some people feel uneasy. This refers to people in the healthcare industry about compliance by healthcare providers. They're referring to the person or office responsible for setting up a program to run the practice which meets the regulations set by the United States Office of Inspector General.
The regulations are in place to prevent abuse and fraud by healthcare providers. People in the medical billing and coding career field have to familiarize themselves with the basics of code compliance. People have to follow the rules when it comes to how to process and bill claims, but also have to follow the regulations concerned with healthcare information. The Health Insurance Portability and Accountability Act (HIPAA) is the one responsible for setting the bar when it comes to code compliance.
Privacy Rule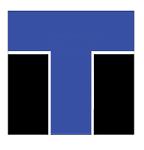 The regulations for the medical industry came from an act passed by Congress in 1996 and is referred to as the Privacy Rule. This was a major change for the medical industry since it officially established the first national standard for the disclosure and use of health information. This, in turn, guarantees certain rights to people when in regard to their healthcare.
HIPPA has made several outlines about how certain entities like healthcare providers or health plans can disclose or use personal health information. Under these same outlines set forth by HIPAA, patients have to be allowed to have access to their own medical records. They cannot be withheld by these entities if patients wish to have access to them.
People who learn medical billing and coding will become familiar with the Privacy Rule and the basic regulations surrounding these outlines. There is a lot of responsibility placed on the shoulders of medical coders, but this is because it's such a vital part of the medical industry.
For more information about graduation rates, the median debt of students who completed the program, and other important information, please visit our website: https://iticollege.edu/disclosures/