Medical Billing and Coding
Are you interested in jumping on the fast track to a career in medicine? Believe it or not, this is definitely a possibility if you can broaden your horizons beyond traditional medical school. Perhaps you've heard of medical billing and coding, but you're not quite sure what it entails, and whether or not it would be a good fit for your own unique personality. Just like any other career choice, you'll want to do some investigating and soul searching to make sure the traits you possess are a great match for the career.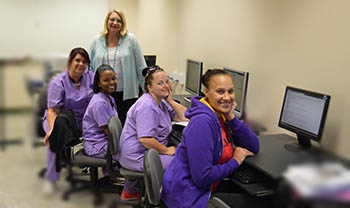 So, first thing's first: what is medical billing and coding? Generally speaking, medical coding is the transformation of healthcare diagnosis, procedures, medical services, and equipment into universal medical alphanumeric codes; all codes are taken directly from medical record documentation, like doctor's notes, lab results, and other similar things. What's the point? In a system overloaded with medical information that's collected and distributed at doctor's offices (symptoms, procedures, results, diagnoses), it helps to have a way, which allows for the efficient transfer of mass amounts of information – specifically for documentation and billing purposes.
Coding eliminates confusion that might come with process, procedural or naming differences. The "flu" in one region may be "a bug" in another region. Medical coding requires that every illness have a code that consists of uniform data that's trackable by government, health agencies, and the CDC. This is, by far, the most efficient way to document and track illnesses and treatments, and to assist with research and analysis.
Sounds pretty important, right? It definitely is. But before you jump on board with a stable career that comes with job security and dependability, you may want to make sure you possess these three traits that you need to thrive in a position in medical billing coding.
One: You Must Be Detail Oriented
When insurance payments and reimbursements are on the line, you don't want to accidentally mess up. One slight mistake on the medical coder's part may mean a huge difference in financial commitment for the patient or insurer, improper data accumulation that would skew research and analytics, or incorrect medical records. If you're someone who enjoys working at a fast pace, and who's goal is to blow through the job to get it done as quickly as possible, medical coding may not be for you. In order to be successful as a medical coder, you must be incredibly attentive to detail to ensure that you get things right on a consistent basis.
Two: You Must Be Interested in Medicine
Chances are you wouldn't be looking into a career in medical coding if you weren't at least somewhat interested in a career in medicine; but, in case you are, allow us to enlighten you: coding is hard work, and for someone without a prior interest in medicine, it may not be your cup of tea. If learning regular terms – symptoms, illnesses, diagnoses, procedures – bore you, then chances are learning how to document code for those terms may as well. Coding is a fantastic career choice for those interested in a career in medicine that's stable and flexible, but if you have no interest in medical issues, there are other stable and flexible careers that may be better suited for you.
Three: You Must Enjoy Working Alone and With Others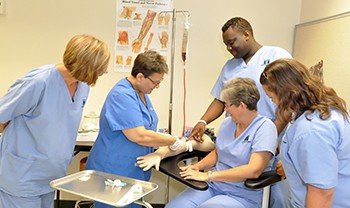 As with most careers, there will be times where you're working alone, and with other people. Generally speaking, with coding, the majority of your work will be done at a desk without the help of others. However, most coders need to collaborate on their work from time to time, either to get expert opinions from other medical professionals, or simply in day to day administrative responsibilities on the job.
If you're someone who gets bored easily working alone, and you prefer approaching the majority of your work from a team perspective, coding may not be the best choice for you. However, if you can work independently and also enjoy the occasional collaborative event – coding may be a great choice.
If you possess these three traits, don't hesitate to look into ITI Technical College's Medical and Coding School in Baton Rouge today!
For more information about graduation rates, the median debt of students who completed the program, and other important information, please visit our website: https://iticollege.edu/disclosures/