If you are planning a career in the healthcare industry, attending a medical coding school is a great way to get your foot in the door. You'll be qualified with just one year of full-time study, and you'll have the opportunity to work in busy healthcare environments that could open up new career advancement opportunities for you.
Just like any job, you're going to need skills and hard work to make it as a medical billing and coding specialist. That hard work will start from the moment you start your training, and these are the most important tips that will help you make it through your certificate course, and into your first job.
You Need an Eye for Detail When Performing Medical Billing and Coding Work
Much of your training will be focused on workshop activities, where you will perform similar tasks to those that you will do once you're employed in the medical field. To be successful, you're going to need to have a critical eye for detail. Speed is important when entering medical records, but your accuracy needs to be absolutely flawless. This accuracy can come from practice and being comfortable with data entry systems, and you should start developing your attention to detail in the early stages of your certificate course.
Learn Medical Coding to Work in a Team Environment
The medical billing and coding environment can be fast-paced at times, and with most companies, you will be working within a team made up of both junior and experienced coders. You need to be able to adapt to working with different people, which means working on your interpersonal communication skills. Just like in the real world, you'll perform plenty of group work in ITI Technical College's Medical Coding Certificate program, so if you want to increase your chances of success, then you're going to need to become comfortable with the idea that you won't always be working autonomously.

Refresh Your Computer Skills
Today, coding and medical billing is performed through computer software, so you're going to need to be comfortable and competent when using data entry and productivity applications. When you study, you'll learn about industry-specific software, but even before you start, you can start brushing up on your skills with programs like Microsoft Word and Excel. Programs such as Microsoft Word and Excel are extremely important tools to learn, along with aiming to increase your overall typing speed. If you're comfortable with computers and easily able to adapt to new software programs, you'll be in a better position to graduate with ease and then assimilate into a company once you find employment.
Brush Up On Your Medical Terminology and Human Biology Skills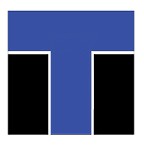 You don't need extensive medical training to be an efficient coder, however, it does help to have a fundamental understanding of biology and medical terminology. Even before your medical coding courses begin, you can brush up on your basic biology and medical terms. Having knowledge of these basic terms will help you to easily work with the records that you'll be exposed to in the industry, and having some context around certain areas of anatomy and medical conditions can help you to quickly interpret the details that are recorded by medical staff.
Get Ready for a Year of Learning with ITI Technical College
Medical coding is a respectable career in itself, and you could even use your experience to help you go further in nursing or medicine. The best way to ensure your success is to start thinking about how you can prepare yourself, even before you start your structured learning. The above advice will help you to understand what it takes to graduate from our medical coding school, and as long as you put the work in, there will be nothing in the way of your graduation or continued success as an employed professional.
Call us today to discuss our upcoming class and begin the application process. Once you've committed to your training, you'll find that there's a promising career ahead of you.
For more information about graduation rates, the median debt of students who completed the program, and other important information, please visit our website: https://iticollege.edu/disclosures/