The concept of medical billing and coding largely remains the same but there are some noteworthy changes to the methodology being used. Today, for example, we will be discussing the way in which the United States began transitioning away from the International Classification of Diseases and towards a completely different future.
Moving Away from the ICD-9

If you are new to this field and have only started to learn medical coding, then the phrase: ICD-10 is probably foreign to you. You may have no idea what it is, or more importantly, what it entails. The first thing that you must know, is that there are different ways of addressing medical coding and in the past, the ICD-9 was the primary. As always, moving forward is necessary which is why the standard is being updated to ICD-10. The change to ICD-10 has been spearheaded by AACP, the largest medical billing and coding certification association in the world. It has helped many companies and organizations to change over by:
* Offering Courses from Industry Experts
* Preparing Established Medical Coders and Billers for the New Disease Classifications
The standards of medical billing and coding change constantly due to the evolving nature of the medical industry. New treatments and new procedures are constantly being developed, which means new methods of identifying those procedures must be generated. Thus, the changes to medical billing and coding become not only necessary but vital for both the sake of the patients and for the insurance companies that need to reimburse the medical facility.
A Growing Industry
We mentioned that the industry is constantly evolving and with that being the case, it should be no surprise to anyone that the need for skilled medical billers and coders is exceedingly high. Right now, there is a serious demand for individuals in this field, and many experts believe it will be difficult for organizations to find the talent they will require. This translates to plenty of opportunities for those willing to learn this profession!
Step Into your New Work Environment
Once you learn medical procedure codes and graduate from a medical billing and coding training program, your new work environment could vary considerably depending on the type of job that you take. To name a few, you could be working in a physician's office, hospital, emergency room, and even an insurance company.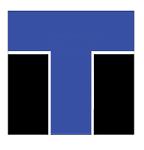 The most important thing for you to know about this profession is that you will indirectly and directly have an impact on many people's lives. In addition, you will be giving yourself a gateway to a brand-new career. There are many people who enter this job with the intention of pursuing it as a full-time career as there are plenty of opportunities for advancement. There are also those who will simply use it as a stepping stone to something different, and there is absolutely nothing wrong with that. No matter which category you happen to fall into, ITI Technical College offers high-quality programs that will give you the skills you need to move forward with your immediate plans.
If you are ready to jump into a new career and try something entirely different, then medical billing and coding are definitely a great choice. If you give us a call today, we can help walk you through the specifics and ultimately give you some idea of which direction you should be taking. Additionally, financial aid is available to those who qualify. Your future is waiting, which direction are you going?
Disclosure:
For more information about graduation rates, the median debt of students who completed the program, and other important information, please visit our website: https://iticollege.edu/disclosures/