What are Medical Procedure Codes
Medical Coding School is the fast-track to a stable and exciting career that can help to land you in the medical industry. Didn't know a career like that existed? Medical coding and billing is a career that is growing in necessity according to the Bureau of Labor Statistics, making it a stable choice with tons of job security.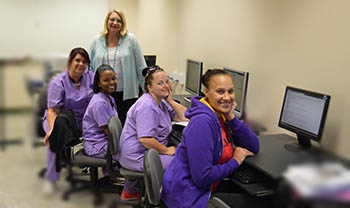 What is it? Generally speaking, medical coding is the conversion of healthcare diagnosis, procedures, medical services, and equipment into universal medical alphanumeric codes; all codes are taken directly from medical record documentation, like doctor's notes, lab results, and other similar terms. Why? In a system overloaded with medical information – most of it collected at doctor's offices and distributed amongst other health agencies – things like symptoms, procedures, results, and diagnoses, it helps to have a way that allows for the efficient and uniform transfer of mass amounts of information, specifically for documentation and billing purposes.
Coding eliminates confusion that might come with territorial or cultural differences, as it requires that every illness have a code that consists of uniform data that's trackable by government, health agencies, and the CDC. This is, by far, the most efficient way to document and track illnesses and treatments, and to assist with research and analysis. Sounds important, yet complicated, right? Well, it is.
However, the training you'll get in Medical Coding School in Baton Rouge, at ITI Technical College, will break down the information and make it easily digestible. What kinds of things will you learn? Here we'll skim the surface to give you a good idea of what you're about to sink your teeth into.
Code Type One: International Classification of Diseases (ICD)
In your coding training, you'll learn the three main types of medical coding. The first of these is called International Classification of Diseases, or ICD. ICD codes are diagnostic codes that create one uniform category of words used to describe causes of injury, illness and death. Generally speaking, ICD codes are used to represent a doctor's diagnosis and the patient's condition – these are in turn used to determine medical necessity in the billing process.
Logically, a medical coder would be able to look at ICD codes to determine whether or not they make sense given the diagnosis… in other words, a patient diagnosed with a sinus infection would not have a medical code that reflected use of an X-Ray machine.
Code Type Two: Current Procedure Terminology (CPT)
Current Procedure Terminology, or CPT codes, are used to document the procedures performed at the doctor's office. CPT codes are broken down categorically in order to efficiently relay information. Though we won't go into detail with the three CPT category codes here, it's important to know that the majority of your time coding will be spent in two of the three of the categories, pertaining to evaluation and management, anesthesia, surgery, radiology, pathology and laboratory, and medicine (category one); and performance measurement and laboratory and radiology test results (category two).

Code Type Three: Healthcare Common Procedure Coding System (HCPCS)
The codes that usually correspond to services, procedures and equipment not covered by CPT codes are called Healthcare Common Procedure Coding System, or HCPCS. This type of coding includes durable medical equipment, prosthetics, ambulance rides and certain drugs. It's also important to know that HCPCS is the official code for Medicare and Medicaid, as well as outpatient procedures and visits.
As a result, HCPCS codes are among the most important to document correctly, as even a slight coding alteration can be a major financial mistake. It's the medical coder's job to ensure that outpatient procedures are labeled as such using HCPCS coding, and not CPT.
Training at ITI Technical College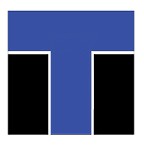 Once you break down the information into bite-size chunks and look at it from a non-technical perspective, it really doesn't feel nearly as complicated as you may have originally thought. ITI Technical College's School of Medical Coding Program in Baton Rouge, LA, will do just that. We offer in classroom training conducted by experts in the industry, as well as practical hands on training that will assist students into confidently pursuing a career in medical coding. Education aside, our students are thrilled to learn that we offer financial aid for those who qualify and services, career services, student services and other resources that are vital parts of ensuring success for each student.
If you're interested in jumpstarting a career in medical coding, don't hesitate to visit ITI Technical's website, or give us a call today!
For more information about graduation rates, the median debt of students who completed the program, and other important information, please visit our website: https://iticollege.edu/disclosures/