ITI students compete at 3rd National Simulation Troubleshooting Competition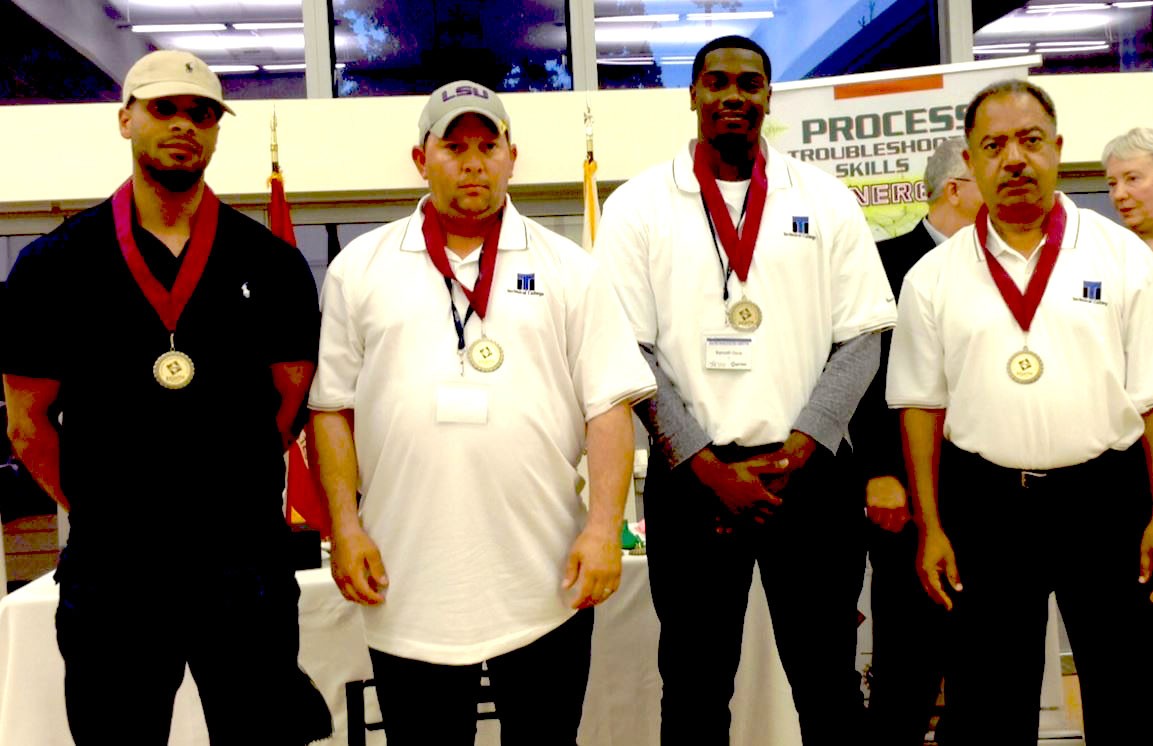 Kingwood, TX, April 23rd 2016 — Teams of college students gathered from across the country at Lone Star College-Kingwood on April 22nd-23rd to compete in the Third National Troubleshooting Competition.
The top eight three-member teams came from college Process Technology programs to participate in this competition. A qualifying round held at each participating college determined the top eight teams to participate in the National Competition. Twenty-five teams competed in the qualifying round.
The four-round National Competition tested the teams' troubleshooting skills on recognizing and resolving problems with various process-related scenarios, using computer-based simulation virtual plant environment software. Students also got to meet with industry representatives at a networking hour held prior to the National Competition.
"This was a great competition, and every student on the teams was high caliber," said Martha McKinley, Project Director and Principal Investigator for the grant. "All of the industry representatives watching said these were the types of students they want to hire."
"It was impressive to observe the critical thinking skills and teamwork displayed by each team as they worked together to recognize and respond to real-life process problems.  These are the competencies required by Process Technicians to operate our plants both safely and efficiently," said Mike Tucker of Eastman Chemical, who works in learning and development for the company.
Troubleshooting is a capstone course for Process Technology programs. Process Technology (PTECH) programs teach operation skills required in industries such as petrochemical, power generation, pharmaceuticals, waste water/water treatment, and related fields. PTECH programs typically confer a two-year Associates degree. Students learn about equipment, safety, quality, instrumentation, systems, and operations—all of which they must understand when troubleshooting problems with a process.