If you are looking for a career in the construction industry there is a good chance you're trying to go for something that's a bit above the typical pay grade. Sure, manual labor is nice, but wouldn't it be nicer to settle into a career that can sustain you for the rest of your life? We certainly think so! A job in construction management is a great way to achieve that, but you need to know what it entails and what you're going to be doing on a day to day basis. It can be a challenging career path but don't worry – it's pretty rewarding.
What is Construction Management?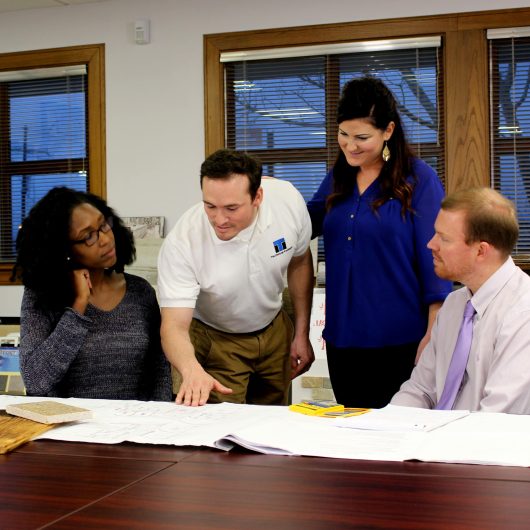 When you are a base level construction worker you will be assigned a job and you will be expected to complete it. There is very little control in your life at that point, and some people are perfectly fine with that level of existence. You, however, are looking for something different; you want more out of life and we're ready to help you get there. The only question now, is what does a construction management position entail? What exactly will you be doing? Below you will find a comprehensive list of the most common duties that a construction manager will handle:
Oversee Projects – All projects have a start date and a completion date. As the construction manager, it will be your responsibility to make sure that you're properly dealing with all of the details that occur between those two points. This includes dealing with employees, ordering materials, delegating tasks, and most importantly, communicating with the client.
Compliance – You may or may not be aware, but every single state in the US has federal and state guidelines to comply to. These guidelines will help to ensure worker safety and ultimately guarantee that the project is properly completed. In addition to that, compliance will help to ensure that the completed project remains standing long after completion.
Coordination with Subcontractors – At our construction management school in Baton Rouge you are going to learn to deal with a wide variety of subcontractors. The contractors you speak to will often depend on the project. For example, if you have outsourced the wiring of the electrical system to an outside company you will need to work with them, and the same goes for any other systems that you might need to install.
Tool Selection – Every job is different and every job will require a different set of tools. It will be up to you to determine what is needed for the job and if you need to pick anything else up along the way.
Meet Performance Standards – Depending on the type of company you end up working for, you may be expected to meet certain progress milestones before you the bank will cut a check for your payment. You need to make sure that everyone is on task and able to meet those milestones, especially if you want to get paid at some point.
Plan Ahead – You're going to need to make sure you're planning ahead for any emergencies and issues that might arise. You never know what might happen in the construction industry, so be prepared!
Obtain Licenses – Finally, you will be expected to discuss contracts and licenses, making sure that all of the paperwork is in order before you really begin on a project.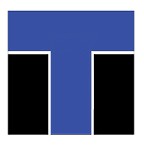 Our construction project management program will teach you the above skills and help to ensure that you are ready to take the industry head on. In addition to having these skills, however, you're  going to need to make sure that you can work with people. This will not only be a big part of the job, it will be absolutely essential when you are working with clients.
We have the ability to provide you with not only the practical knowledge but also the hands-on experience you need to enter the industry and begin advancing your career. Construction management is definitely a rewarding career, and it won't be too long before you're handling your own projects. Give us a call today and get ready to start your life with our Construction Management Program.
What Does a Construction Manager do?
If you have ever seen a person on a building site that holds blueprints, then you have seen a construction manager (general contractor or project manager). With this job, you will allocate and oversee resources for constructions projects such as:
Houses
Buildings
High Rise Buildings and Skyscrapers
You will oversee and direct the building process from the beginning of a project until it is completed. You will do the following:
Working closely with engineers and architects
Make timetables for the project
Draft contracts and negotiate agreement terms
Determine the costs of material and labor
Negotiating with subcontractors and workers
Hiring subcontractors and workers
Direct workers and subcontractors
Scheduling workers on site
Choose tools, equipment, and materials needed for job while tracking inventory
Gather permits and licenses needed
Making sure building is up to code, you are following all compliances and safety regulations throughout the process
Meet deadlines
Prepare internal and external reports about job status
Be prepared to resolve emergency issues
Plan ahead to prevent problems on job site
Use proper construction techniques
If you are working on a larger project, you may work hand in hand with another construction manager to get the job completed on time.
Education Requirements for Construction Managers
You will need both education and work experience to be successful with this job. Most employers will want a construction manager that has experience in the construction field. This experience can be gained by working as a:
Contractor
Carpenter
Mason
Other
When you enroll in our program, you will gain the education and experience needed to be successful in your role as a construction manager with your certification.
Job Requirements and Job Skills Needed
You will need the following skills and requirements to be successful as a construction manager.
Decision making-picking subcontractors, paint, materials, etc
Analytical skills-plan for large scale jobs with multiple steps
Communication skills-good speaking and writing skills to communicate with employees, clients, and subcontractors along with needing to write proposals
Management Skills-will lead your teams while keeping them focused and motivated on the job.
Technical Skills-need to understand construction methodologies, understand technical aspects of construction, and read blueprints
Time Management skills-will need to meet crucial deadlines
Project management skills
People skills
Proven working experience in construction management
Knowledge of construction management methods and processes
Skilled knowledge of building products and the construction process
Experience in construction details and relevant rules
Understanding of regulations and quality standards
Familiarity with construction management software packages
Competent in crisis management along with conflict management
At ITI, you will be able to learn all of these skills and more with our construction management program.
Future of Construction Managers
Jobs in this field will continue to grow at an average rate from now until 2020.
Tuition and ITI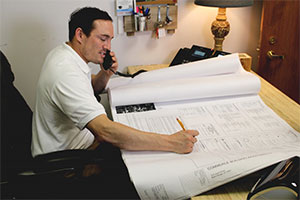 We want you to find a job that you can make into a career so ITI Technical College offers job placement assistance.  Financial aid is available for those who qualify. If you are interested in our Construction Management Program or any other courses that we offer contact one of our advisors today. Your future is waiting!
For more information about graduation rates, the median debt of students who completed the program, and other important information, please visit our website: https://iticollege.edu/disclosures.htm