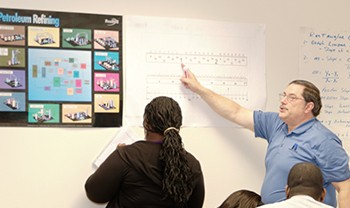 Office administration is a great career choice if you possess the necessary skills, and why wouldn't you want to jump right into it? If you've spent any time working in an office, then there is a good chance that you've spent even more time looking up to management and wishing you could step into their shoes. Not only do you want the extra pay, you want the responsibility and you want the recognition. There is something great about being in charge, and you know what? You have all the reason in the world to want that. With our classes, you can get to that point and it won't be too long before you 're enjoying all of the benefits associated with your new chosen career choice.
Imagining and wanting that promotion might be one thing, but actually getting there? That's going to be an entirely different scenario altogether. While some companies promote from within they typically require you to have some college experience and finding time to fit that in can be especially difficult. That being said, now would be a great time to start looking into our courses, but before you decide to jump right in, what does office administration entail? Let's examine some of the duties that you will be charged with.
The Duties of Office Administration
Though the list is much longer than what we're going to portray here, the following are a few of the most common duties of the office administrator:
Employee Management – Part of any administration job is the management of individuals within your department. You need to make sure that they are always on task and that they are able to complete the assignments within the given time frame. Remember, a failure on their part trickles right up to you, and the better your employees perform, the better you look.
Resource Management – Aside from directing the employees you will also need to make sure that all of the office resources are being properly utilized. In addition to that, you will be tasked with making sure that the office does, in fact, have all of the resources it needs to proceed with a project. This isn't always straight forward and sometimes you will need to negotiate but in the end, your mission is to get the job done quickly, efficiently and with the highest level of quality attainable.
Scheduling – If you're not good with scheduling then there's a good chance this type of job just isn't for you. You will be called upon to manage employee schedules and of course, make sure that the office is on schedule.
Inventory Management – You will be tasked with tracking the office supply inventory and of course placing orders for new supplies when your department is running low.
Budgeting – If you don't have stellar math skills then you're probably going to have some serious issues. You need to make sure that you are tracking the department expenses and of course making sure that there is enough money left in the budget to meet your quarterly goals. Making a mistake in this area could lead to serious problems for yourself as well as the company.
Opportunities in Office Administration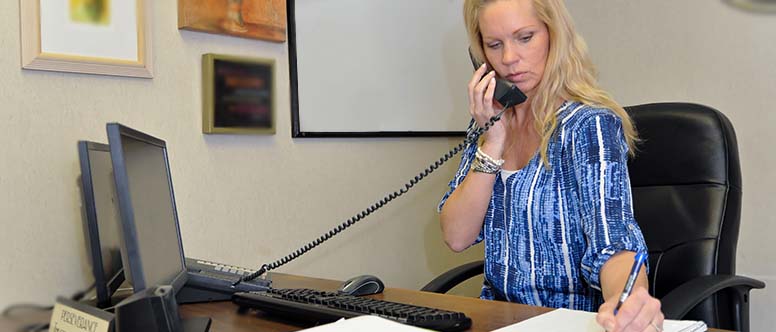 Every business needs a team of great office administrators. In fact, behind the scenes of every thriving business, there is an excellent office administrator. This job takes a special kind of person to perform successfully, and that person could be you after completing our office administration program.
These positions are not only one of the most sought after jobs but are also one of the most frequently advertised jobs which can provide-
Job security
Responsibility and variety
Excellent general training ground
Ability to work in a diverse workplace
These job openings, including the three office administration jobs that you want, are available in every industry such as not-for-profit organizations to corporate businesses and can be found in both large and small companies.
Qualities of an Excellent Office Administrator
To shine and succeed in your career as an office administrator you will need the following qualities:
Organizational skills
Be fast
Be flexible
Be efficient
Detail oriented
Prioritize your tasks
Work on your own and as part of a team
Excellent communication skills are also crucial since you will need to coordinate and communicate with other staff members on a daily basis.
Qualifications
While you will get all of the training that you need with our office administration program, the general requirements of this job position include:
Advanced skills in MS Office (particularly Excel and Word)
Experience and knowledge with computer applications
Excellent numerical skills
Outstanding writing skills
Ability to type fast
Once you finish our program and training, you will have the skills needed to be successful in your career, wherever you decide to work. Other training courses that may offer you an advantage may include:
Roles of an Office Administrator
There are many roles and positions within the office environment that you may take on with your degree in Office Administration Associate of Occupational Studies (AOS) Degree from ITI Technical College. Many companies offer you the chance to start in an entry level position and move up over time. If you are interested in a flexible work arrangement, this is a great opportunity for you. Many companies offer-
Part-time arrangements
Casual administration roles
Job-sharing arrangements
After you finish our training program, you will be able to find a job as one of the following:
Receptionist
Administration Assistant
Office Manager
Personal Assistant (PA)
Executive Assistant (EA)
Virtual assistant
Specialist areas-Legal or medical administration
Why Choose ITI?
If you are ready to have a career that you enjoy, we can help. We offer various programs, accept financial aid for those who qualify, and we even offer career services that can assist you with job placement upon graduation. We take pride in teaching our graduates how to be successful in their careers with the use of internships and hands-on training.
Moving into a Career you Love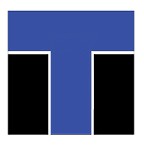 There are plenty of things to learn at our office administration program in Baton Rouge Louisiana and it won't be too long before you're really prepared to manage your very own office. There's a lot of work to do, obviously, and you will need to make sure that you are truly dedicated to learning, but once you attend our school and gain the necessary skills, you'll at least be ready to start applying to companies and preparing to work your way up in the world. Office management might only be a stepping stone for you, but it's a great way to kick start your career.
Start looking into our programs and even take a look at the financial aid options. There's a lot to learn and plenty of options, even for those who find themselves in a tough financial situation. With ITI College, your future is going to be well in hand. Leave it all to us.
For more information about graduation rates, the median debt of students who completed the program, and other important information, please visit our website: https://iticollege.edu/disclosures.htm