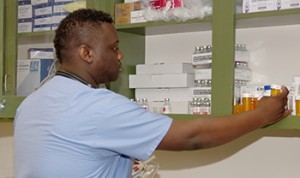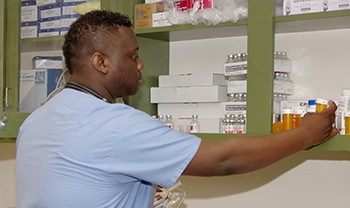 The healthcare industry is growing rapidly. The Bureau of Labor Statistics projects that jobs in the field will grow by
18 percent from 2014 to 2024
, which is much faster than average for all occupations. The growth can be attributed to an aging Baby Boomer population requiring more medical services and a greater emphasis on preventative care rather than just treatment of illnesses and injuries. If you're interested in pursuing a career in healthcare administration, contact ITI Technical College for more information!
Healthcare Administration Program
A program focused on learning the skills that pertain to working in a variety of jobs in the healthcare industry. Students learn the basics of working in the administrative part of healthcare, becoming familiar with general office practices, office etiquette, computers, and the most current Microsoft Office software. Business and Technical Writing courses will help the students become effective communicators, both written and oral. The students will be exposed to the application of management principles and human resource practices as they relate to the medical office professional. In the specialty portion of their curriculum the students will study Medical Terminology, Medical Law and Ethics, Medical Coding, Insurance and Billing, and Medical Computer Applications. Graduates will obtain an Associates Degree in Occupational studies and will be prepared to start their career working in physician offices, hospitals, insurance companies, and other related healthcare facilities.
Healthcare Administration Training
If you dream of working as a healthcare administrator, recognized for your leadership and management skills in the health sector, then Healthcare Administration Training is just what you need. Being part of this booming profession will allow you to help better manage the care that patients receive at hospitals, nursing homes, and other facilities. There are many different healthcare administration training programs available. When choosing a program, it is important to find one that fits your needs and provides the education you need to be successful in this field. For more information about graduation rates, the median debt of students who completed the program, and other important information, please visit our website: 
https://iticollege.edu/disclosures/
Office Administration (Healthcare Administration Specialization)
Associate in Occupational Studies Program OA80T
Major Occupations for which graduates will be qualified:
APPLY
NOW
HOW MUCH
DOES THIS COST
PROGRAM
DISCLOSURES