Process Technology Training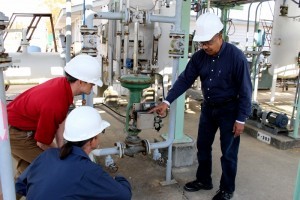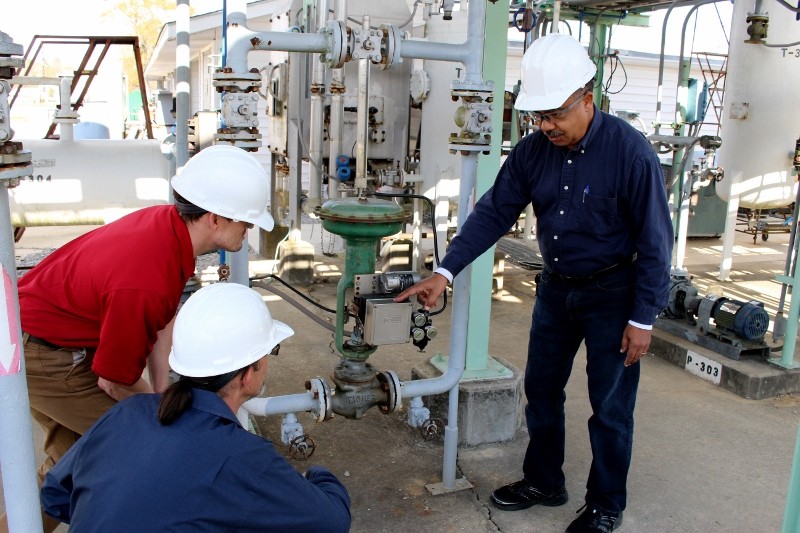 Imagine yourself at the heart of an industrial plant, working to ensure smooth operation! Several manufacturing and production plants today seek skilled individuals to monitor, troubleshoot, and control-
Instrumentation boards
Compressors
Pumps
Heat exchangers
Alarms
Controls
Similar specialized equipment
If you enjoy mechanical and electrical operations and are interested in how things work, you can gain the prestige of degree and build on those skills at ITI. At ITI, our process technology program can train and educate you to control and monitor various plant and industrial processes. Once you finish our program, you may be able to find a job position in the following:
Petrochemicals and refining
Pharmaceuticals and biomanufacturing
Food and beverage processing
Paper and pulp
Energy and power generation
Oil and gas exploration
Water and waste treatment
Environmental safety
Chemical and agricultural manufacturing
Brewing and distilling process industries
Our mission is to provide you with high quality training and education so that you are prepared for a career. Our staff will prepare you for lifelong learning, career development, and academic advancement. At ITI, we care about your future and want you to have the career that you have always dreamed of having with the salary that you deserve.
Process Tech Requirements
As a process tech, you will ensure health, safety, and other environmental practices in various areas of plant activities. As a process technician, you will also provide preventative and routine maintenance along with service to equipment systems and other units throughout the plant. In some job positions, you will work with other technicians such as chemical lab techs to troubleshoot, inspect, repair, and test process equipment.
Process Technology Program Outcomes
When you are finished with our program at ITI, you will be able to do the following:
Describe the operation of process control equipment including:


Analyzer
Transmitter
Detector
Control loop
Flow indicator
Transducer
Pressure control valve
Recorders
Pressure alarm

Operate process equipment and systems
Define health, safety, and environmental standards in the plant
Troubleshoot process equipment malfunctions and abnormalities
Explain the operation of plant equipment and systems
Analyze plant reaction systems
Demonstrate maintenance procedures in process equipment and systems.
With our program, you will learn everything needed for you to succeed in your career and a process tech.
Process Technology Hands-On Training and Curriculum
At ITI, you will be educated though an industry-based curriculum. Along with that, you will be able to work in our lab on simulation models that prepare you for the job field.
Our program offers training in how to control and monitor processing equipment such as:
Compressors
Pumps
Distillation columns
Boilers
Heat exchangers
Furnaces
Our degree is offered through an industry based curriculum taught by highly skilled individuals. The coursework that you will be assigned is based on our approved curriculum.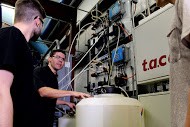 With our approved curriculum, you will learn from teachers that are experienced in the field. They will provide support and answers any questions that you may have. Your courses will focus on the following:
Industry responsibilities and roles
Instrumentation diagrams and drawings
Equipment operations along with shut-down and start-up
Troubleshooting
Quality control
Continuous improvement
Health, environmental considerations, and safety among equipment
You'll also work hands-on in our skills lab with computer simulation models which will help you prepare for your career.
Job Outlook for Process Technicians
At ITI, our goal is to make sure that upon graduation, you are prepared for a job as a-
Plant operator
Power plant dispatchers
Systems operator
Chemical tech
Power plant distributor
The BLS (Bureau of Labor Statistics) states that jobs in these fields should increase by about two percent over the next 10 years. This means that there should be around 148 new jobs openings each year. You can make about $45,840 a year based on location, specialty, and experience. You can read more about this on the BLS site. These jobs will be best for individuals that have training, knowledge, experience, and good mechanical skills.
Careers for Process Technology Graduates
Once you graduate from ITI, you will be able to pursue the following positions:
Waste and Wastewater Treatment Plant and Systems Operator-With this job, you will be able to manage a system of machines by using control boards. Using these boards, you will transfer or treat wastewater or water.
Power Plant Operator, Distributor, and Dispatcher-With this job, you will be in control of the systems that distribute and generate electric power.
Chemical Technician-With this job position, you will help chemical engineers and chemists develop, research, and produce new products and processes.
There are other job positions that you will be qualified for as well. To learn more about careers that you may be eligible for upon graduation, contact us today!
Process Technology Courses
As mentioned above, you will learn from teachers that are experienced and skilled in the workforce. In addition to that, you will be able to work hands-on with simulations that will prepare you for your career. Your approved curriculum will focus on the following:
Packaged Applications
Career Development
Introduction to Process Control
Process Technology Equipment
Process Instrumentation I
Process Electricity
Process Technology Systems
Safety, Health, and Environment
Process Instrumentation II
Introduction to Chemistry
Quality Control
Process Technology Operations
Troubleshooting Process Technology
With our hands-on training, you will be able to learn more about the following:
Along with our hands-on training, you will be ready for an amazing future!
Why Choose ITI for Process Technology?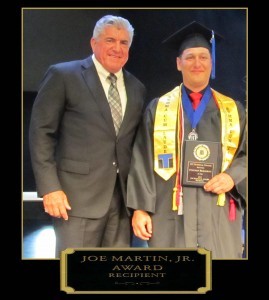 We believe that in order to learn, you need to do. This is why we are geared towards both education and hands-on learning. This is the best possible path that you can take.
At ITI, we give you the chance to take advantage of practical and in-depth training that will give you an advantage over other prospective employees. We will make sure that you are prepared for entry-level jobs in demanding and challenging settings. Contact us today to enroll or to learn more about our process technology program.
For more information about graduation rates, the median debt of students who completed the program, and other important information, please visit our website: https://iticollege.edu/disclosures.htm