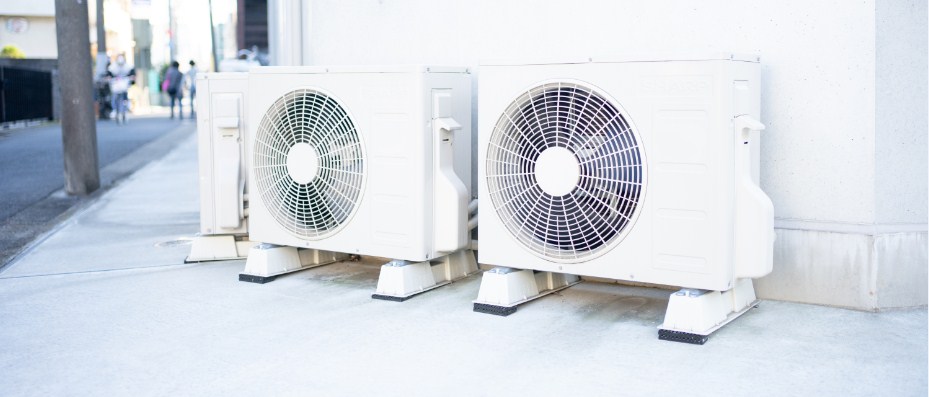 Graduates with an associate in occupational studies (AOS) degree are well trained for their field of technical work. Those who complete air conditioning, refrigeration, and electrical technology programs find job opportunities in today's economy. There is sufficient demand for technicians in residential, commercial, and industrial projects due to the rising housing and business markets.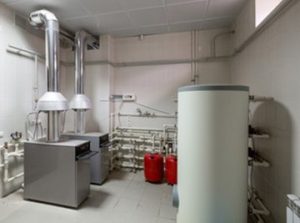 If you are interested in an HVAC career, you should explore a preview of the types of equipment and devices you will install, repair, service, uninstall, and sell. Today's customers want more efficient heating, cooling, and refrigeration that helps keep electric bills under control. Students that graduate from an accredited college are prepared to provide these services and meet these demands.
Residential Equipment Technicians Will Encounter
Many types of housing need HVAC systems that heat and cool them effectively, and the type of equipment necessary varies with their construction.                                
Residential HVAC technicians provide equipment and services year-round for:
Typical equipment for them includes furnaces, AC units, ductwork, and thermostats. Standard heating systems consist of forced central heat, ductless mini-splits, dual-fuel, portable, hybrid, and package units. Technicians may also install electric baseboards and space heaters as well as wood-burning stoves, and fireplace inserts.
Standard cooling systems include forced central air, ductless mini-splits, dual-fuel, portable, hybrid, window, package, ceiling fans, and evaporative units. Technicians install systems in new housing and replace systems in existing housing of all types. 
Technicians also inspect, diagnose, service, repair, replace parts and electrical wiring, provide customer advice, and sell annual maintenance programs. Occasionally they cut holes in floors for better placement of floor or ceiling registers and reroute ductwork for efficient airflow.
Commercial Equipment for Businesses Large to Small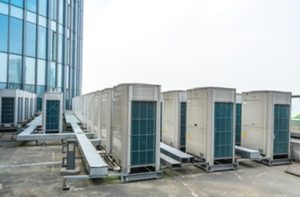 Commercial HVAC systems as opposed to residential ones are used in retail, wholesale, distribution, and warehouse businesses. They typically require larger, more powerful, and multiple units to heat and cool their spaces. Some need refrigeration equipment and services to keep perishable products cool, cold, or frozen for their customers.
The following types of systems are used for cooling and heating in most businesses:
Cooling Systems 
Single-Split are used for small retail concerns.

Multi-Split are ideal for office spaces and medical clinics.

Variable Refrigerant Flow combines a heat pump with the cooling system

Variable Air Flow systems are used to keep temperatures at set points.

Cooling for warehouses and factories include larger ceiling fans, evaporative coolers, large box fans, and rooftop systems.
Heating
Central forced-air furnaces are powered by electricity or fuel.

Fuel-burning furnaces operate on natural gas, fuel oil, or propane gas.

Heat pumps are effective additions to zoned heating systems.

Electric heaters or furnaces are occasionally used in small businesses, but not typically in larger enterprises because of their higher operational costs.
"There is sufficient demand for technicians in residential, commercial, and industrial projects due to the rising housing and business markets."
Industrial HVAC Equipment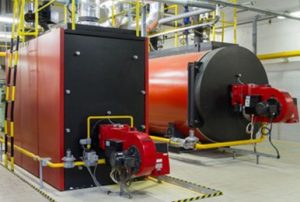 Industrial HVAC equipment is used in factories, processing plants, distribution centers, hospitals, and mining operations. Typical systems are housed in those big boxes you see on top of buildings. These facilities must have systems to keep the temperature range at the right levels while maintaining acceptable humidity levels. 
Because heating and cooling costs run high, it's imperative to make the right decisions about any HVAC system. Technicians work on these pieces of equipment and systems: 
Heaters in the form of radiant heaters that use infrared radiation and hot air furnaces that burn fuel to provide heat.

Rooftop units are mounted on roofs to avoid loud noise inside a facility. They send conditioned air through ductwork into buildings.

Heat pumps that function like a refrigerator but in reverse to remove heat from air or water to produce heat.

Chiller units cool water that is distributed through the system's cooling coils.
Other Equipment: Ventilation, Ductwork, and Electrical Wiring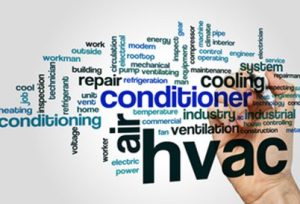 Heating, cooling, and refrigeration equipment are not the only systems technicians tackle. They Install, repair, and replace ductwork for efficient airflow throughout homes and buildings. Air intake and air outtake are used to provide fresh air and remove compromised air that can be harmful. All HVACR equipment and systems must be wired correctly to meet codes, for efficient operation, and safety.
Your AOS Degree in Air Conditioning, Refrigeration, and Electrical Technology
ITI Technical College offers an Associate of Occupational Studies (AOS) Degree in our Air Conditioning, Refrigeration, and Electrical Technology Program. It is designed to provide teaching and training excellence to meet student career and area business employee needs. 
For more information about graduation rates, the median debt of students who completed the program, and other important information, please visit our website at: https://iticollege.edu/disclosures/