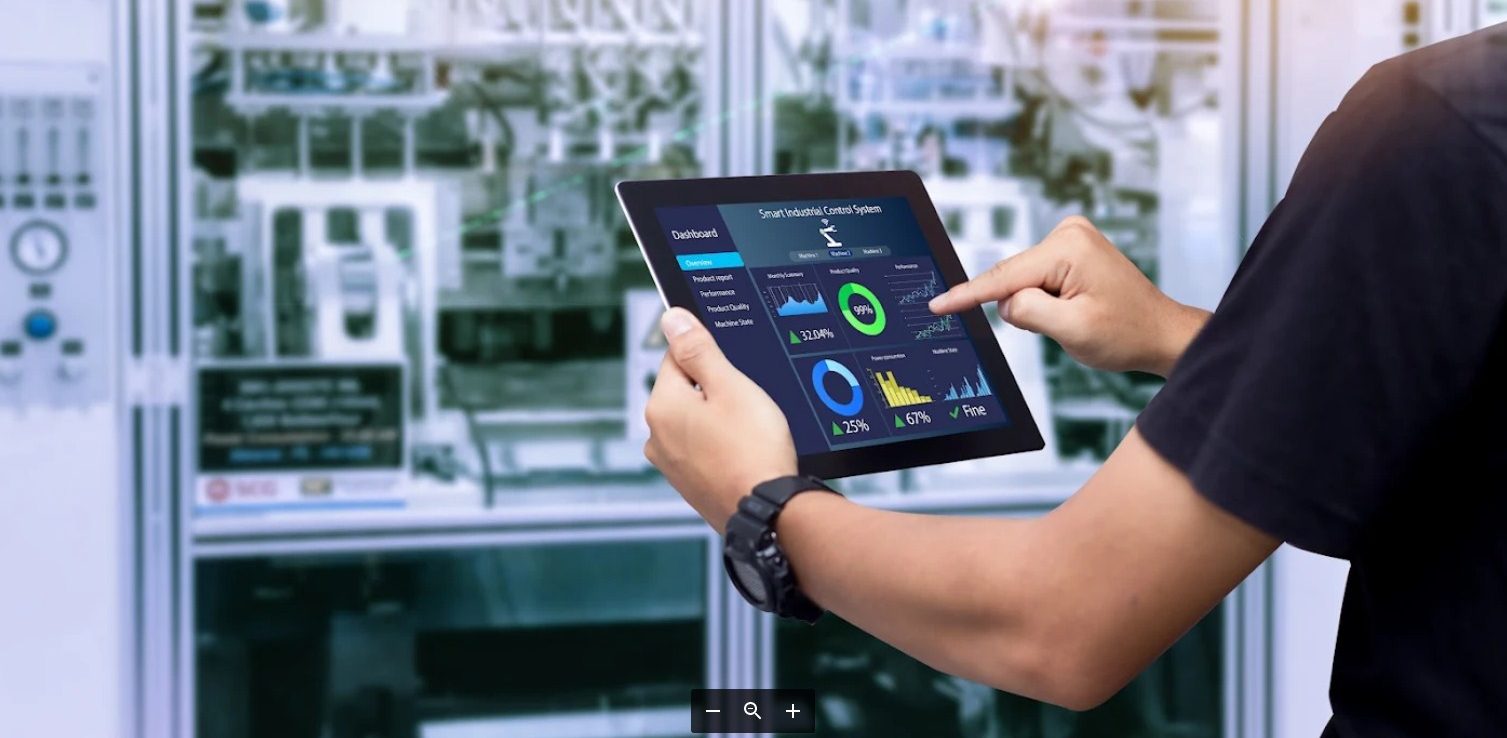 An Automation and Electronics Degree prepares students for entry-level jobs. Attending a technical college means learning the skills and obtaining the knowledge for success in a defined career. Unlike graduating from a community college with a general degree, In general, graduating with a technical college degree provides students with certification in their chosen industry. It will typically lead to more concrete work opportunities with competitive salaries.
Technical jobs seem to be in demand because they are part of regular activities in our society. For example, we all need heating and cooling systems for our homes and businesses, and technicians work on them. In today's discussion, we cover what students learn in automation and electronic systems technology which is vital for industries across the board.
Students Learn Industrial Skills in an Automation and Electronics Degree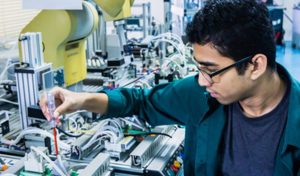 Technical careers tend to have low rates of unemployment because practitioners possess real-world skills that are in demand. Graduates with a degree in automation and electronic systems technology also tend to have higher career flexibility. The skills students learn consist of:
Ability to troubleshoot electronic automation and control systems
Using digital multimeters (DMMS), oscilloscopes, and function generators
Apply programmable logic probes and controllers for successful motor control
Design and construct control projects with the Arduino Platform
Ability to install and troubleshoot basic electronic equipment and control systems
Work with remote-operated vehicle (ROV) systems and home automation systems
Ability to maintain alarm systems and video monitoring systems
An Automation and Electronics Degree Provides Essential Knowledge for Commercial and Industrial Applications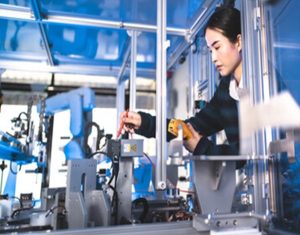 An Electronics Degree is not the only thing technicians need. They must possess a broad understanding and current working knowledge of these job tasks, including:
How to set up a basic computer network
Understand electricity, low voltage, and fiber terminations
Essentials of microprocessor architecture and basic I/O systems
Understand entry-level work for commercial and industrial electronic applications
How flow, level, temperature, and pressure play roles in control systems
Why network security is a must for any company
Students may also elect to study web design and earn an A+ certification. Instructors offer students insights into career success from their knowledge and successful experiences.
"In general, graduating with a technical college degree provides students with certification in their chosen industry. It will typically lead to more concrete work opportunities with competitive salaries."
Instructors' Experiences Are Invaluable to Students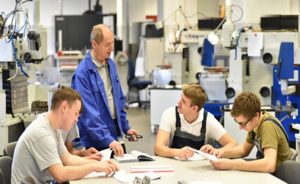 There is nothing like learning from a master's in your field of study. Technical college faculty members tend to be veterans from business and industry that enjoy passing on their skills and knowledge to students. In a way, it's like having a mentor each day.
Automation and electronic systems technology classes and labs are smaller than university classes and allow students and instructors more opportunities to collaborate. As a bonus, instructors teach the pros and cons of this career to better prepare graduates for jobs.
Work Ethic Is a Bonus of an Automation and Electronics Degree
Something that is not typically stressed about a technical college education is that students are more apt to learn what employers expect of them. Instructors teach students what a work ethic consists of and how to apply it on the job.
Instructors teach technical students to do their best each day on the job.
They let them know they should adopt the goals of their company to succeed.
Faculty stress building a good working relationship with supervisors and co-workers.
They let students know they should give a little more than is expected and employers will recognize their efforts.
A technical college education with an automation and electronics degree is a hands-on educational experience in more ways than one.
Other Services Are Available to Students
Students graduate from an Automation and Electronic Systems Technology Program prepared to enter an entry-level job. They earn an Associate of Occupational Studies (AOS) Degree that shows employers they are ready to make positive contributions to their companies.
Graduates have opportunities to learn even more from their career counseling office, including:
Creating professional resumes, cover letters, and thank you notes
Understanding interviewing questions and answers
Preparing for face-to-face interviews
Questions to ask employers
Now is a great time to request information and enroll in our Automation and Electronics Systems Technology Program.
For more information about graduation rates, the median debt of students who completed the program, and other important information, please visit our website at: