Due to the demanding environment in today's factories and industrial facilities, these organizations need to retain skilled workers to perform repairs and routine maintenance daily. This maintenance is not limited to the equipment though, as the factory building itself requires maintenance too. The building and all equipment must be in perfect working order to properly manufacture goods and render services to customers. This is where industrial maintenance technicians come into play.
Without these professionals, most businesses would suffer or even fail. At ITI Technical College, we provide industrial maintenance training to help prepare students to enter the workforce as competent maintenance technicians who can get the job done and keep facilities running.
Identifying Problems Before and After
If you choose to undertake training in an industrial maintenance program, you are committing to taking a job that requires quite a bit of thought. This is not the tedious repetition of many '9-5' type positions; you will be required to use your brain, and to use it often. First and foremost, you will be responsible for ensuring that the equipment is up and running. So, for example, if the equipment were to malfunction, it would be up to you to find a solution. The second duty is to predict any problems that might arise in the future. If you have a deeper understanding of how the systems at your place of work function, then these should be simple and straightforward tasks.

The Importance of In-House Experts
Today, most companies prefer to deploy industrial maintenance technicians to all their job sites, and this is for good reason. Since each industry is unique, a company will need to do far more than simply outsource to third-party service providers. Outsourced technicians come at an inflated cost, and they may lack the expertise in the required area. In other industries, it might be cheaper to go this route. However, for factories and other types of industrial services, having in-house experts can be much less expensive.
Along with being less expensive, companies have found that by having in-house experts, they reduce the response time and make it simpler to complete repairs on facilities. Ultimately, a factory depends upon having working equipment, and if something were to break down in the middle of the night, having a technician on call could make all the difference in resuming operations. This is what you are signing up for, and it can become a very lucrative career.
A technical school like ITI Technical College helps students learn about the industry and helps provide companies with a pool of talent to hire skilled workers. You will learn that the industry is very demanding, and you may even work 12-15 hours per day at times. Ultimately this ensures that the company will have a much faster response time and that they will be able to continue production 24/7. However, it is also rewarding, and it can be a very lucrative industry to work in.
Getting Into your New Career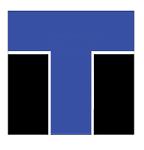 As you can see, working in the industrial maintenance field can be challenging, but it will also offer job security and a comfortable, living income. Instrumentation technology training from a high-quality educational institution like ITI Technical College will help you enter the industry with a strong knowledge foundation. Our instructors have real-world experience and pass on practical knowledge that you will not find in a textbook.
For more information on this career field and what steps you should take to get started, contact one of our admissions or programs professionals. Also, financial aid is available for those who qualify, so do not let your financial situation deter you from gaining an education and bettering your future!
Disclosure:
For more information about graduation rates, the median debt of students who completed the program, and other important information, please visit our website: https://iticollege.edu/disclosures/