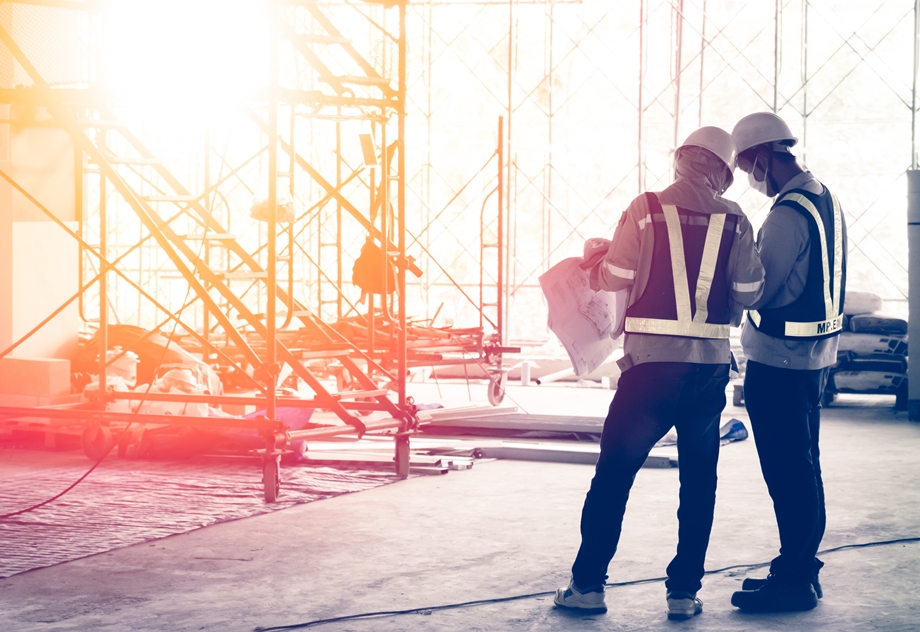 Construction Management Jobs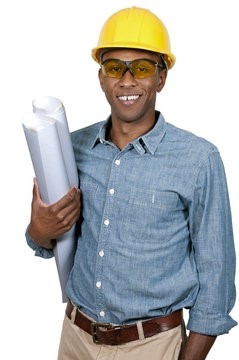 Despite the downturn in the U.S. economy, construction projects are holding their own. New homes and new businesses are dotting the landscape making construction management jobs in high demand in many states.
Home renovations are on the rise where many homeowners are doing some of their own work while others are hiring contractors. Construction Managers are currently facing some challenges such as shortages of skilled labor and shortages and high costs of some building materials.
These factors make Construction Managers' jobs more interesting, but more importantly, they increase the demand for skilled managers. Let's explore where you can work in this industry with an Associate in Occupational Studies (AOS) Degree in Construction Management.
The Residential Construction and Renovation Industry
The residential construction industry consists of building and selling single-family and multi-family dwellings. These types of structures need competent managers to lead the projects:
Individual Homes
Duplexes
Quadplexes
Apartments
Condominiums
Manufactured Housing
The types of companies that are contracted to build these dwellings you may work for include:
General Contractors
Subcontractors
Owner-Builders
Consulting Firms
Real Estate Developers
Renovation Specialists
Governmental Agencies
The Military
As your career develops, you may want to branch out into working for yourself or as a trainer. Your work may also include working for the demolition of houses or for a site preparation firm. Another avenue is in residential sales manager for real estate developers. Explore this career further by reading about more insights into the industry.
The Commercial Construction Industry
If you want to work in a more challenging environment than residential construction, try the commercial building industry. You will work with larger projects that take longer to complete and the work is more complex. As you grow from an entry-level job to a more responsible position, your income may also grow along with it.
The commercial construction industry is defined as the business of constructing structures for sale or for leasing. This may involve new projects or upgrading existing ones.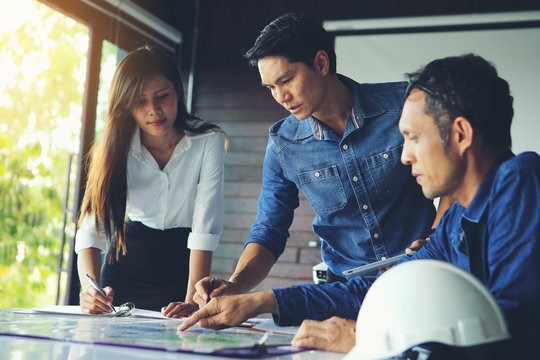 You may find employment working on these types of projects:
Office Buildings
Manufacturing Facilities
Medical Clinics & Hospitals
Malls & Shopping Centers
Skyscraper Buildings
Dams & Roadways
Schools & Universities
Warehouses & Storage Facilities
Many more categories of projects are available as you explore this sector more fully. You may work for the same types of construction companies mentioned in the residential section above. This career is wide-open to many promising options as the U.S. population grows.
"New homes and new businesses are dotting the landscape in many states. Home renovations are on the rise where many homeowners are doing some of their own work while others are hiring contractors."
Industrial Construction Management Jobs
Industrial construction is a specialized sector that primarily deals with building large facilities that produce tangible products, power, liquids, and other products from natural resources. It also includes designing, installing, and maintaining mechanical and structural components found in them. You may find employment in this sector in these types of enterprises:
Power Plants
Water Treatment Plants
Wastewater Facilities
Factories
Recycling Centers
Petroleum Refiners
Chemical Plants
Mining Operations
Working in the industrial sector can require the implementation of additional safety procedures because the projects may pose more dangers than other sectors. Managers and workers typically need more experience and additional skills to be successful.
The industrial sector is complex and generally needs to employ people in multiple specialties. These professionals work together as a team to complete the projects on schedule and within budget. Working for a company in this arena means you deal more with innovative and new technologies. You will find this sector to be a rapidly evolving one compared to the residential and commercial sectors.
Construction Consultant Jobs
If you prefer giving advice and counsel to construction companies rather than erecting structures, you may like working for a consulting firm. Consultants need a college degree and a few years of construction experience to enter the profession. Here's what you will do:
Provide planning and preparation counseling
Help clients finish projects on time and within budget
Give advice on dealing with shortages and delays
Provide cost estimates and select contractors
Collaborate and solve differences between contractors and project owners
Act as a liaison between architects, engineers, and clients
In short, everyone related to a construction project expects consultants to make sound decisions. Consultants work to provide their services to both the private and public sectors.
In Conclusion
Working in any part of the construction industry is a rewarding and challenging job. The place to launch this career is to combine your current knowledge and skills with an Associate in Occupational Studies (AOS) Degree in Construction Management. Now is the best time to make plans for enrollment and financing your career education.
For more information about graduation rates, the median debt of students who completed the program, and other important information, please visit our website at: https://iticollege.edu/disclosures/