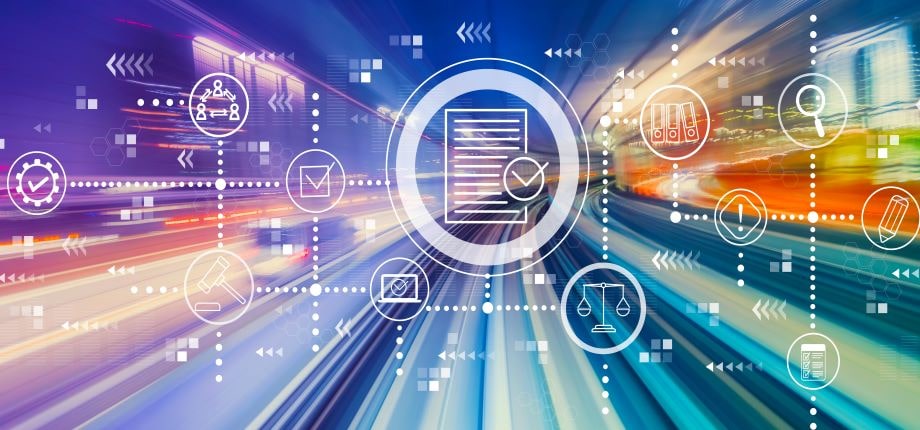 All manufacturing facilities and processing plants need process technicians for the successful operation of their businesses. Today's technicians need a process technology certificate that is awarded an associate degree. As new products emerge from consumer and business demands, more jobs are becoming available for technicians.
If this career is appealing, you should know about seven jobs that are available with a college degree/certificate. They are found in several different industries and seven that pay well are outlined below. Contact ITI Technical college today for more information.
High-Paying Jobs That Require Process Technology Certificate
Industrial Process Technicians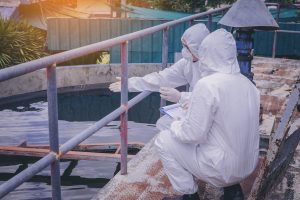 Industrial process technicians typically work in factories that produce either consumer or commercial products. These products may be either parts or finished products that are sold to:
Distributors
Other manufacturers
Brick-and-mortar retailers
Wholesalers
Online sellers
Energy or water plants
Process technicians work with industrial electricity and programmable logic controls in their daily activities. They monitor variables like analytical devices, control elements, flow, hydraulics, temperature, and valves associated with operations and processes. Graduates typically begin employment in entry-level positions in this industry.
Water-Treatment Plant Process Technician
We all need clean water for drinking, cooking, showering, farming, and business use. Water-treatment techs work to ensure our water supply meets standards of human, animal, and plant safety. Their significant duties include:
Monitoring instruments and equipment for process control
Run quality control analysis and report findings
Work closely with engineers and plant operators
Troubleshoot, maintain, and repair equipment
Work with teams to solve complex problems
Process technicians also assist with determining how systems should work and how changes in variables affect outcomes.
"Today's technicians need a process technology certificate that is awarded an associate degree".
Waste-Water Plant Technician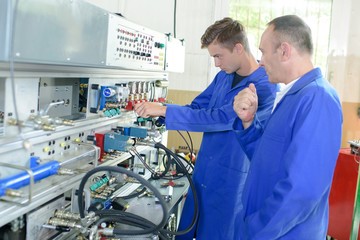 Not only do process technicians work to make freshwater cleaner, but they also process human and industrial wastewater in plants. They clean sewage and water so they can be returned to the environment without harming it by:
Removing solids
Removing pollutants
Breaking down organic matter
Restoring the oxygen content of treated water
Plant operators and process technicians treat wastewater in four steps to improve its quality:
Pre-treatment rakes away large objects
Primary treatment where water collects in large tanks
Secondary where water is aerated and chemicals are added
Sludge treatment where any remaining solids are liquefied
Wastewater treatment is essential to help keep our environment green and less polluted.
Process Design Technician
A process design technician works in a team with a process design engineer, plant operator, and other related technicians. They have the responsibility of directing and implementing capital projects for processing operations. They work to continuously improve processing efforts for their employers and industries.
The specific duties of process design technicians depend on their industries and can include:
Evaluating design changes and drawings
Examining and approving design orders
Evaluating packaging specifications
Help to control process and project expenses
Help generate purchasing requirements
Chemical Plant Process Technician
Chemical process technicians make visual inspections of operations in pharmaceutical plants, plastic factories, paint factories, and many other chemical-producing businesses. They also:
Perform in-process tests
Report on process variables
Operate manual and automatic equipment
Work in teams to improve processes
Help ensure chemical processes are safe
Perform troubleshooting and preventative maintenance
Techs also work closely with chemists, engineers, and plant operators to ensure high-quality products that are safe for plant workers and consumers.
Oil Refining Process Technician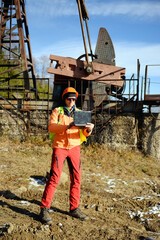 If you want to work in this critical position, you will work closely with oil process engineers and drilling company operators. Technicians strive for the efficient and safe extraction of oil and other natural products like hydrocarbons from below the earth's surface. They also work on drilling rigs, on land searching for oil deposits, in production activities, and in offices.
This position requires a working knowledge of petroleum engineering and geology. Techs monitor the health of oil wells, identify new drilling sites, and assist in determining the best way to extract oil from the earth.
Natural Gas Extraction Technician
A natural gas extraction technician works with engineers and drillers to extract natural gas from the earth and convert it into usable fuel for homes and businesses. The work typically involves:
Helping design gas extraction equipment
Interpreting engineering drawings
Recommending changes in operations
Increasing efficiency of operations and worker safety
Helping install, monitor, and operate processing units
Troubleshooting and diagnosing technical issues
Technicians also sample products and perform tests to identify any changes needed. They also maintain equipment like extractors and pumps. Enrolling in a Process Technology (AOS) Degree program that is endorsed by the North American Process Technology Alliance (NAPA) is your best approach to finding a job.
For more information about graduation rates, the median debt of students who completed the program, and other important information, please visit our website at: https://www.iticollege.edu/disclosures