Now that Spring has transitioned to Summer, many students will find themselves enrolling in summer internships and beginning the path toward gaining hands-on job experience. What is an internship exactly? How is it going to help you on the way to a brand-new career? In practical terms, working at an internship compares to performing a dress rehearsal for the job that you eventually hope to get. Internships can help prepare you for a new career in construction management. They can also help you build relationships and get your foot in the door of a tightly-knit and competitive industry.
Make your First Impression in Construction Management
In the construction management field, making a strong first impression can help you land a solid position after you graduate from construction manager school. Creating this impression early on by participating in an internship will put you leagues ahead of students who graduate without existing relationships in the field. We are going to cover a few helpful tips that will aid you in getting the position that you want and ensure that you are not only able to land the job but advance in it as time goes by.
Tip 1: Prepare for your Job
We cannot emphasize preparedness enough; when you begin your internship, ensure you have conducted research on the company and the position itself. The thing to remember when you are preparing for a job in construction management is that you could be on the job site one day and in the office the following day. Therefore, you need to bring the required apparel, tools, and mindset for both situations. Keep a pair of boots with you, but also bring a pair of dress shoes.

Tip 2: Keep the Assumptions to Yourself
One of the biggest mistakes that you can make when you are working an internship in the construction industry is to assume that you know the workplace. In all honesty, there is a belief that the construction industry is laid back and for the most part, it is. The problems come into play when you walk into an environment and act informally without really reading the room. Get a feel for the workplace before you start acting in a certain way, and make sure that you do everything correctly. The last thing you want to do during your internship is informally addressed by an executive of the company or jump personal boundaries too quickly. You should build strong, professional relationships with these individuals, but do not assume company executives and your direct superiors are your friends – treat them professionally as business associates.
Tip 3: Be Respectful
One of the easiest ways for you to make your internship a little bit more successful is to go out of your way to show respect. Remember: everyone you encounter during your summer internship has something to teach you whether it is the CEO or a secretary. One of the best ways that you can show respect is to learn the first names of everyone that is working there and most importantly, find out whether or not they prefer that name be used. Some people still prefer a suffix, and others may go by a middle name instead of their first name.
Tip 4: Keep your Plate Balanced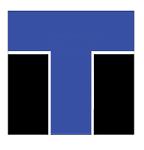 There is such a thing as having too much on your plate and it can certainly happen during an internship. Take notes, and learn as much as you possibly can, but do not try to learn everything in the first few days. If you can, try to use google to learn a bit more about the field and use it to resolve any complex issues that you have encountered. As always, feel free to ask questions when you are confused but once again, do not expect to know everything.
Internships can be very exciting – make sure you are ready to learn and most importantly, own up to any mistakes that you make. It will go a long way toward making an impression.
Disclosure:
For more information about graduation rates, the median debt of students who completed the program, and other important information, please visit our website: https://iticollege.edu/disclosures/