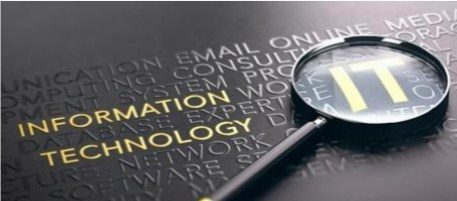 Information Technology has gone from experimental uses in business and toying to a necessity in everyday living. Our phones, computers, and other digital devices are common everywhere you look. Most people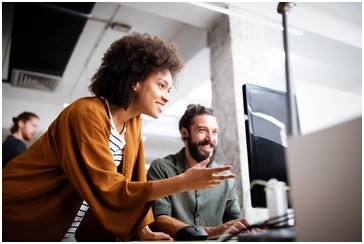 cannot live without their phones or tablets.
Information Technology plays a significant role in today's economy, business and personal productivity, and societal interactions around the world. Social media has become the current phenomenon where family and friends stay in regular contact with each other.
 As business and industry become more automated, Information Technology will continue to transform them. As more digital devices and equipment are used and their production increases, their prices will become more affordable for everyone.
We will all reap the benefits of Information Technology in education, business, society, and our personal lives.
Information Technology's Role in Creating Digital Prosperity in Today's Economy
The global economy is experiencing information and communication technology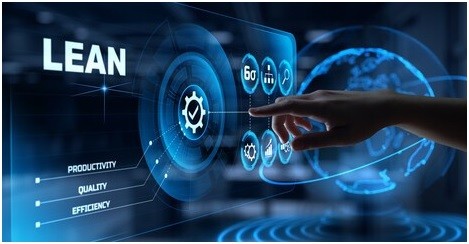 as the major driving force behind worldwide economic growth. From all indications, it will continue to do so well into the future in the U.S. and developing countries. The digital economy is currently exceeding former expectations by a long shot and we are reaping its benefits.
 Information technology is increasing productivity, creating many jobs, bringing prices down on some goods and services, and making life easier for many. We also see that businesses are working with more efficient markets, and the quality of goods and services is increasing. IT innovation is producing new products at a faster pace and improving the service sector.
Productivity and Information Technology
Information technology has a profound impact on worldwide productivity in many industries. It has improved manufacturing and processing, product development, worker skills, and communication across the board.
Manufacturing and Processing – IT improves the quality of products by reducing human error. Email and Internet calling accelerate data transfer more accurately.
Product Development – More innovation made possible by IT results in more consumer and business products and faster new product development.
Worker Skills – Employees also benefit from IT by taking advantage of online training and job education. They learn to better interact with customers, become more efficient in their duties, and improve the bottom line for their companies.
Communication – Increased communication efficiency in the time it takes to access and transfer data is remarkable in all industries. Consumers find more information about products and services online to make more intelligent choices.
Information Technology's impact on improving productivity cannot be over-emphasized.
"IT plays a significant role in today's economy, business and personal productivity, and societal interactions around the world. Social  media has become the current phenomenon where family and friends stay in regular contact with each other."
Information Technology Societal Benefits
Advances in information technology complement education rather than eliminating classroom instructors and professors. Effective instructors use IT in schools and colleges to:
Supply ideas, principles, concepts, and services to students
Act as motivators and encouragers of students
Train for skill development from afar
Develop and evaluate students
 Most of us suffer from information overload because so much is available online on our computers, phones, and other digital devices. As more become the norm, we have the world at our fingertips for researching, communicating with family and friends, decision-making, and purchasing goods and services.
We can expect even more societal impact during the next decade from all forms of information technology.
Personal Benefits We Can Enjoy From Information Technology
 What we take for granted about information technology would not be believed by our ancestors even fifty years ago. Here are the significant benefits we can enjoy in our daily lives:
Access to information and artificial intelligence (AI)
Communication and cost-efficiency
Ease of mobility and empowering the disabled
Entertainment and globalization
Improved banking and learning
New jobs and saving time
Each of us has our favorite benefits of IT and with its rapid advancement, we may change our priority of information technology uses.
Be Part of Revolution with an Associate Degree (AOS) in Information Technology
 Although you are probably well versed in information technology, if you want a career in this field, you need a college degree. Find what you are looking for in ITI Technical College's Associate of Occupational Studies (AOS) Degree in its Information Technology Program.
For more information about graduation rates, the median debt of students who completed the program, and other important information, please visit our website at: https://iticollege.edu/disclosures/