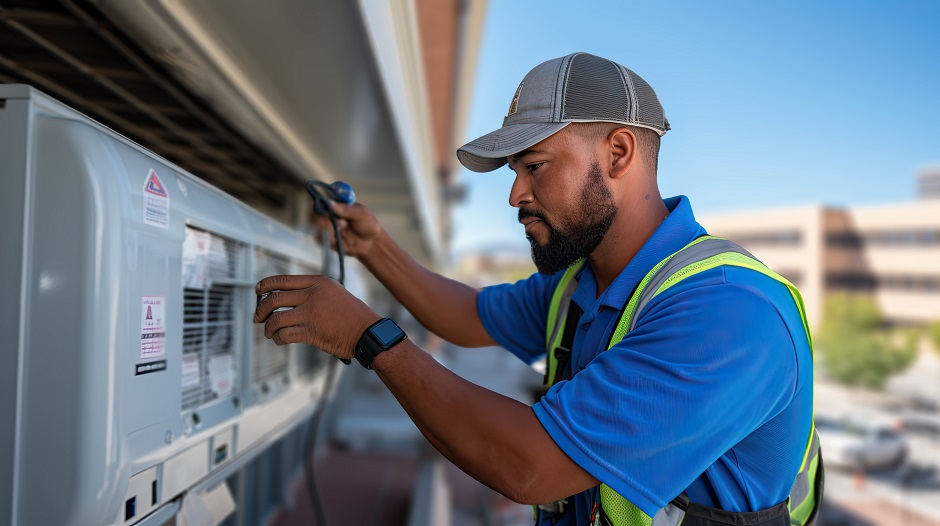 It's no secret there is a shortage of workers in the trades industries today. Employers can't just recruit people off the streets who lack the skills for technical work and expect them to learn on the job. Workers from automotive mechanics to process technicians need the knowledge and skills for their jobs before being hired. If you want to overcome the Trade School Skills Gap, contact ITI Technical College today to learn how we can help you.
This is where the role of trade schools comes in to bridge the skills gap and address workforce needs. Community colleges and universities provide many technical programs but not enough to fill all the jobs in demand. Trade schools can't turn out graduates fast enough, but they are trying to catch up.
Trade School's Missions Are Comprehensive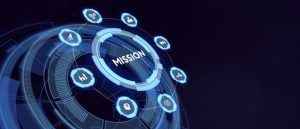 A trade school training and education equip students with skills and knowledge for specific trades and professions. The schools provide hands-on training and practical job experience rather than a broad education. Their mission is to focus on this approach:
Target individual trades and careers and provide the necessary training for them
Emphasize the competencies to meet industry requirements for occupations
Teach students to deeply understand their field and become proficient
Train more people to bridge the skills gap missing in our workforce
Students apply their training in real-world settings while in school
Students develop problem-solving abilities while in training
The administration of trade schools collaborates with businesses and industry to align their curriculums with the current job markets' needs. Trade and technical schools also encourage more young people to seek vocational training for long-term stable jobs.
Trade School Skills Gap: Developing Industry-Approved Programs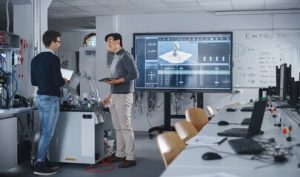 There must be a direct correlation between trade and technical school training and industry needs. A broad and general education is inadequate to meet the demands of technical jobs. Administration, faculty, and staff meet regularly with industry leaders to align their goals and objectives. This collaboration shows schools the current status and demands of many jobs and careers and keeps the curriculums fresh and responsive. This connectivity results in more:
Updated trends and technological advances
Tailoring programs to the most relevant and in-demand skills
Improve the seamless transition from education to employment
Preparing graduates better for entry-level jobs
"This is where the role of trade schools comes in to bridge the skills gap and address workforce needs."
Hot Trade School Training Programs 
One of the current hot trade school programs may be the right opportunity for you. Graduating can place you in a suitable entry-level job with a competitive salary and benefits. Scan this list of them:      
Air Conditioning, Refrigeration, and Electrical Technology
Automation and Electronic Systems Technology
Construction Management
Information Technology
Instrument and Control Systems Technology
Medical Coding and Billing
Office Administration
As the workforce ages and retires and with the growth of many industries, more employment opportunities will become available for trade school graduates. Trade schools and technical colleges bridge the gap between career dreams and reality.
Hard And Soft Skills For The Trade School Skills Gap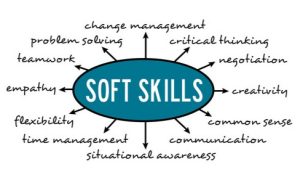 Both hard and soft skills are needed for success in today's trade careers. Schools and colleges do terrific jobs in training and educating students on specific hard skills and career knowledge. In the past, soft skill development lagged behind technical training. Today's instructors build more soft skills into their classrooms and lab experiences. These essential abilities include:
Displaying a professional attitude toward customers, supervisors, and coworkers
Improving our listening for understanding and communication
Developing collaboration and group decision-making skills through teamwork
Improving critical/creative thinking to arrive at the best decisions with problem-solving
Learning how to prioritize tasks and schedule work better with time management
Becoming more flexible and adaptable in the way we carry out our work. It also means we must conform to new software, equipment, policies, and procedures.
Developing hard and soft skills to a higher level molds us into more well-rounded employees.
Focus On An Associate Degree (AOS)
Although short-term training and education programs of one year or less are available, it pays to earn an associate of occupational studies (AOS) degree. The additional time spent on developing skills and knowledge provides more confidence in our abilities to succeed on the job. Most associate degrees through trade schools and technical colleges are affordable.
If you haven't decided on a technical career yet, explore your opportunities, talk to a career counselor, and enroll in a quality program when you decide. Call us today at (877) 591-1070 for more information about all our programs!
For more information about graduation rates, the median debt of students who completed the program, and other important information, please visit our website: https://www.iticollege.edu/disclosures