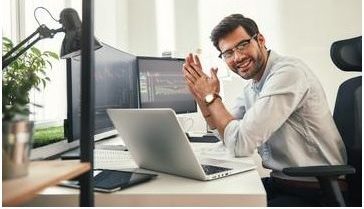 Nonprofit groups hire employees who earn salaries and solicit volunteers who work without pay. Information Technology is used in all departments of these organizations to spread the good work they provide and improve their operational efficiency.
Nonprofit organizations exist to provide goods and services to those who need their help. Although they receive revenue from donations,  individuals and other groups, profits go back into the organizations – not to CEOs and managers.
The excess funds are used to improve the organization and/or provide more goods and services to community members. The following expresses how workers help the public and use IT to accomplish their goals.
Why NonProfit Organizations Have Employees and Volunteers
Nonprofits range from large, complex nationwide organizations to churches and small local groups. Professional managers are hired to train and supervise workers and lead their organizations to success.
Although these groups receive revenue from donations, it is typically not enough to hire enough employees to reach their objectives. Many part-time or full-time volunteers give their services without pay to help recipients receive needed goods and services.
Volunteers save nonprofit organizations millions of dollars each year which allows the groups to retain more funds for current and future use. Volunteers provide these types of functions:
Provide office administration help
Receive and inventory donated goods such as food, clothing, and furniture
Distribute these goods and other services to recipients
Assist the needy with educational and medical services
Provide janitorial, housing, and landscaping services
All paid employees and volunteers use computer networks, software, mobile phones, and other digital devices to get their work done more efficiently. Information Technology and volunteer workers are vital to all nonprofit organizations today.
Their Services Are Blessings to Their Communities
Nonprofit workers can do things for recipients they typically are not able to do for themselves. Examples of groups that provide assistance during the current pandemic include:
American Heart Association
American Red Cross
Doctors Without Borders
Feeding America
Humane Society
Salvation Army
United Way
During difficult economic times, these organizations educate the public on vital topics of interest and deliver food, clothing, medical supplies, and housing. Without these groups and their work, millions of Americans would suffer in silence. They are blessings to people of all age groups and backgrounds.
 "Information Technology is used in all departments of these organizations to spread the good work they provide and improve their operational efficiency."
Information Technology: Its Role in the Organization and Functions of NonProfit Groups
Information Technology helps nonprofit organizations carry out their missions in ways that were not available a few decades ago. IT helps provide better overall organization, record keeping, communication, and promotion of their services. The more the public is aware of the help these groups provide, the more they benefit. According to the US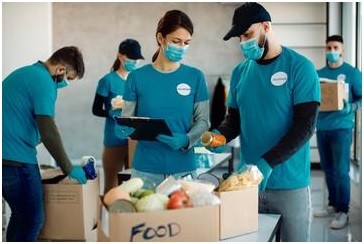 Bureau of Labor Statistics, IT occupations are expected to grow by 11% from 2019-2029
Websites and social media are tools used to get the word out  to recipients. Specialized software makes it possible to locate needy individuals and groups quicker and more effectively. Information technology is also used to accomplish these tasks:
Stay in touch with recipients
Find financial donors
Locate more qualified volunteers
Coordinate with government agencies
Inventory goods and products more efficiently
Get more work done in less time
Reach the right people that need their goods and services
Emails and e-blasts help keep individuals informed about how and when to receive services. Better communication among all stakeholders helps reduce labor costs, and the savings can be used to provide more benefits. IT reduces hacking risks by using cybersecurity and protects data, databases, and documents with cloud-based technology. IT also helps protect the organization's assets and reduces potential legal liability.
The Future of IT in Nonprofit Organizations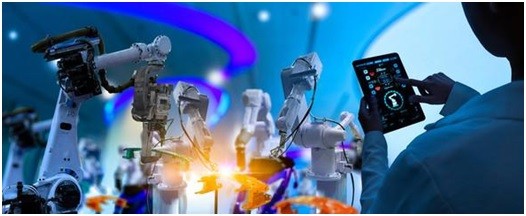 IT is here to stay in nonprofit organizations because IT is effective for everyday operations. In the future, information technology will help expand services and provide goods faster to more people around the world. According to the US Bureau of labor statistics, Nonprofit organizations account for 12.3 Million jobs. IT will be used to gain more public acceptance, recruit more qualified volunteers, and communicate more effectively with other organizations.
Quality Information Technology Program at ITI Technical College
Learn more about how you can be a vital part of nonprofit and for-profit organizations' IT departments by obtaining an Associate of Occupations Studies (AOS) Degree in Information Technology training from ITI Technical College. Reach out to us today at (225) 754-9775 to speak to an admissions specialist.
For more information about graduation rates, the median debt of students who completed the program, and other important information, please visit our website at: https://iticollege.edu/disclosures/