What Can You Do with a Degree in Instrument and Control Systems Technology?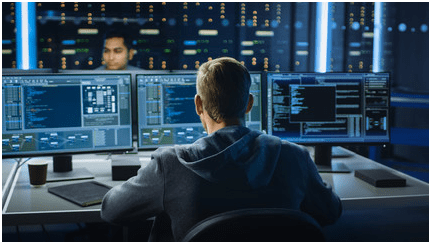 Virtually all U.S. industries rely on highly specialized, automated, and interconnected instrument and control systems. Their purpose is to increase quality, productivity, and a company's bottom line.
As a technician with an Associate Degree from a reputable instrument and control systems program, you can become part of this dynamic industry within the business world.
The Instrumentation and Systems Automation Society (ISA) defines this technology as a collection of instruments and their applications for the purpose of observation, measurement, and control.
Is an Instrument and Control Systems Technology Program for You?
Whether you already have an interest or some experience in this field, you will need:
A mechanical, math, and computer inclination
A mindset of liking the latest technology
Detail-oriented thinking and an interest in science
Creativity and problem-solving skills
Enjoy working with your mind and hands
Good hand-eye coordination
Basic skills in electronics and electricity
Possessing good communication skills and enjoying working with people are two other prime requisites for success in this industry. Having what it takes to meet all these requirements above puts you in a position to be a candidate for a career in the Instrument and Control Systems Technology industry. If your interests and goals lie in these areas, you should certainly consider this career path.
What Your Instrument and Control Systems Technology Training Will Teach You
A well-designed and delivered ICST program will provide knowledge and skills for you to:
Install Systems
Configure Systems
Program Systems
Troubleshoot Systems
Repair Systems
You will be even better prepared to work with these complex systems by gaining knowledge of pressure, level, flow, composition, density, vibration, and temperature for this branch of engineering. Your training will prepare you to work in a variety of jobs and industries.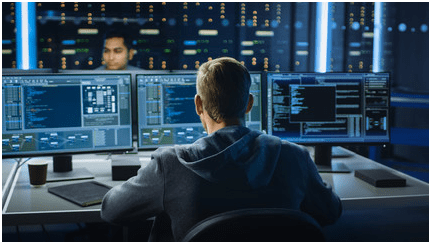 Successful completion of a reputable program will translate into you being able to document processes and procedures in this industry.
You are expected to troubleshoot instrumentation and automation systems and devices effectively, and employers will want you to know how to field calibrate process instrumentation as well as set up, install, and integrate systems and devices successfully. You must also know how to configure smart instruments using the latest communication protocol.
A strong training program will prepare you (as needed) to practice loss management principles, consult with process operators, and train apprentices. You can test components and remove and replace defective ones.
At times, you may conduct risk assessments, work with engineers on basic designs, and all your education will come into play. You will also gain a basic understanding of the professional standards needed to succeed.
"Earning an Associate of Occupational Studies (AOS) Degree in Instrument and Control Systems Technology will help you keep up with a rapidly changing industry."
These Industries Are Looking for Graduates with This Training
The Instrument and Control Systems Technology field is dynamic, not static, and many job opportunities are present. Entry-level jobs vary in responsibilities and salaries and can include working with the company of your dreams.
On a national basis, the Bureau of Labor Statistics (BLS) reported that Electro-Mechanical Technicians earned a median annual income of $58,350 in 2019. The BLS also reported that job outlook growth over the next 10 years for this position is 3% due to the complexity of new technology.
Many industries need skilled employees in one or more of these areas:
Energy and Power Plants
Manufacturing and Process Facilities
Food, Dairy, and Chemical Producers
Water and Wastewater Facilities
Oil and Natural Gas Refineries
Pulp and Paper Processing
Mining and Petrochemical
Industrial Instrument Servicing
You may find employment in robotics, security systems, or any company that uses automation in its daily processes. The automobile industry is becoming more automated to stay competitive and may be a good choice for your career.
Your Associate Degree Is Waiting for You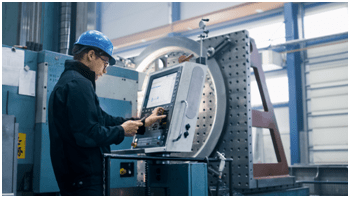 Your Associate in Occupational Studies (AOD) Degree in the Instrument and Control Systems Technology Program will help you keep up with a rapidly changing industry. Enroll in our college's program and learn about the theory and enjoy hands-on training with state-of-the-art instruments, processes, and computerized control systems.
Come join us to learn how to install, test, calibrate, and maintain instruments that measure and indicate the control variable in this industry. We show you how to apply math, physics, and industry standards to realistic situations in our labs. This program and degree teach you how to update system documentation and build or modify systems to solve industry problems.
Let ITI Technical College be your school of choice with its robust curriculum for this career path. ITI Technical College has been training students for more than 4 decades, and our passionate staff prioritizes helping prepare our graduates to enter the workforce.
Additionally, do not let your individual financial hardships dissuade you from earning your education as financial aid may be available to those who qualify. Reach out today to speak with one of our Admissions Representatives and learn more about this fulfilling and rewarding career trajectory!
For more information about graduation rates, the median debt of students who completed the program, and other important information, please visit our website at: https://iticollege.edu/disclosures/