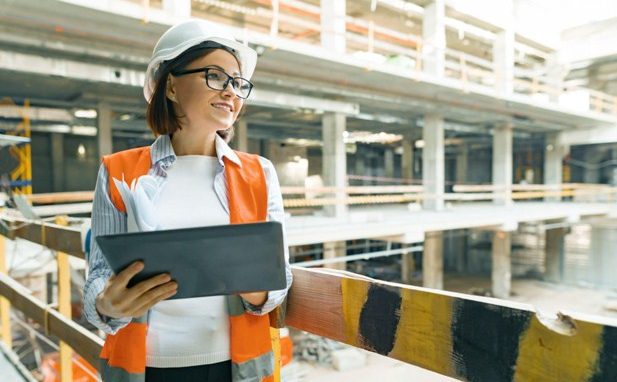 Anyone interested in a career in construction management typically falls under four categories:
You work in construction and would like to move up to management
You currently work in a different industry and would like to work in the construction
You are a high school student who is thinking about this career
You are currently unemployed and are looking for a career start
No matter which group you fall under, you need to discover what it takes to be a successful construction manager. This job must also match up with your work interests, and you need the required training and education for this career. TIP: Combine your skills with an associate degree in construction management to prepare yourself for an entry-level job.
This is What It Takes for a Career in Construction Management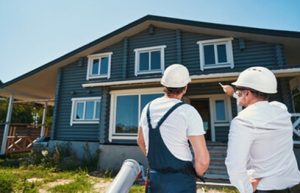 One of the essential qualities of construction managers is effective leadership. They must know how to delegate tasks and responsibilities and how to motivate workers. Leaders must also hold employees accountable for their performance results. Managers must also:
Be knowledgeable of the overall construction industry
Know how to spot trends in this industry and use them effectively
Possess the ability to convert plans and blueprints into finished projects
Know how to finish projects on schedule and within budget
Know how to use the latest technology for success
Be able to communicate efficiently with all stakeholders
More specific required knowledge and traits depend on the individual company and type of industry: residential, commercial, or industrial.
Does a Career in Construction Management Match Up with Your Interests?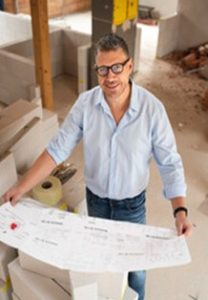 Do you like to work with your hands and outdoors most of the time? Is creating residential or commercial structures your passion for a job? Can you handle leading workers from all walks of life? Many who want to become construction managers already possess some skills in the building trades, such as:
Carpentry or electrical work
Plumbing or roofing
Framing or foundation work
Insulation or flooring experience
HVAC installation or repair
Or a woodworking hobby
If you like any of these areas or are already involved in one or more of them, it may be a step in the right direction for transition into construction management.
"Combine your skills with an associate degree in construction management to prepare yourself for an entry-level job."
Complete an Aptitude Assessment to See If This Profession Is for You
A professional counselor will tell you there is another crucial step in selecting a career in construction management. This step is taking an aptitude assessment because they are prepared by professionals who know what questions to ask. Although you can take one or more online, it is advisable to work with an employment counselor to get the best results. You can learn about the process online and then make an appointment for the assessment.
How to Prepare Yourself for a Career in Construction Management
After you complete the aptitude assessment and both its results and your current interests steer you toward this industry, it is time to prepare for it. Enroll in a technical college and earn an associate degree to develop more knowledge and skills.
You will establish a solid foundation in technical training with courses and labs geared directly to this career. Specially trained faculty, staff, and career services counselors will devote time to your skills and knowledge progress. Now is the time to begin your training while the housing and business boom is in full progress.
The Place to Launch Your Training and Education
An excellent educational and training experience awaits you at ITI Technical College in Baton Rouge. Our Associate of Occupational Studies (AOS) Degree in the Construction Management Program will prepare you for an entry-level job.
Our college is fully accredited and has a track record of graduating a high percentage of students in technical programs. Our construction management program is geared toward meeting the needs of employers in the Gulf Coast region. Join us today and prepare yourself for a fascinating career in construction management.
For more information about graduation rates, the median debt of students who completed the program, and other important information, please visit our website at: https://iticollege.edu/disclosures/