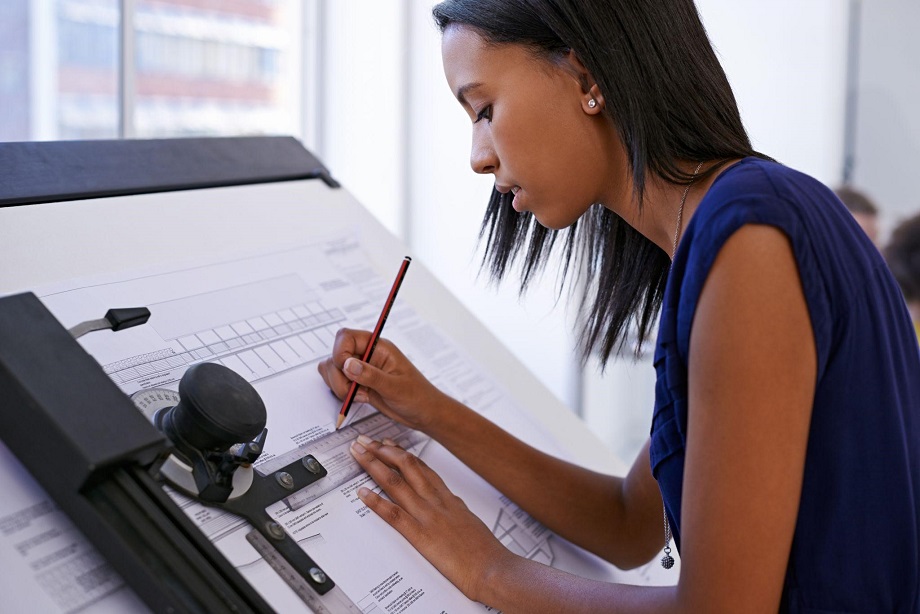 If you find yourself asking what a drafting and design technology career is all about, you may be sparking an interest in this fascinating profession. Others wonder if there are jobs available and if their salaries are competitive. Drafting and design technology is used in many professions, including
| | |
| --- | --- |
| | |
| | |
| | |
| Electrical/Electronics Drafting | |
You can see from this list that drafters and designers do not need to confine themselves to just general drafting jobs. They can expand their horizons and work in many different industries.
A Drafting And Design Technology Career Is Important To Many Professional Fields
A vast number of businesses and industries use drafting and design professionals to design and draw their products, homes, buildings, and civil engineering projects. Perhaps you have thought about working in one or more of these industries:
Aeronautical firms prepare drawings for making aircraft, aircraft parts, and missiles
Architectural firms need plans for new construction projects
Construction companies prepare drawings for remodeling projects
Civil engineers use drawings for highways, pipelines, and bridges
Electrical drafters prepare wiring and layout diagrams
Electronic drafters draw assembly diagrams and layouts
You will discover more industries that need drafting and design services as you further explore this amazing career.
Ask Yourself These Questions About Drafting and Design Technology
To determine if there is a good fit between you and drafting and design technology, ask yourself these questions. If you answer 'yes' to most or all of them, you may be ready:
Do you love working with computers and new software?
Are you fascinated by drawings and artwork?
Can you work with detailed technical drawings?
Do you enjoy seeing accurate visual representations of objects?
Can you read and understand measurements and dimensions?
Are you flexible and willing to change your work as needed?
If you 'passed' this test of questions and are willing to earn an Associate Degree, you may be a candidate for a career in drafting and design technology.
"Drafters and designers do not need to confine themselves to just general drafting jobs. They can expand their horizons and work in many different industries."
Shadow a Professional for Part of a Day
One of the best ways to learn about a job is by observing someone performing it first-hand. Ask two or three people who currently work in drafting and/or design to let you shadow them for a few hours. Make your list of questions before you go to the job site. This provides the opportunity to ask multiple questions about the pros and cons of the job and career.
You see a more realistic job and culture preview than just reading about it or discussing it away from the job. Job shadowing can also help you narrow down the type of drafting position you would prefer.
Research Jobs For A Drafting and Design Technology Career Online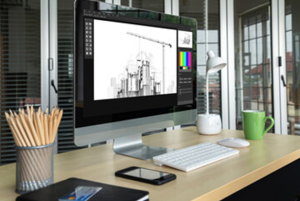 Research has shown that drafting and design can be a solid long-term career. Studies also reveal those who are successful in these positions show they have:
The ability to learn and perform technical skills and know-how
Problem-solving skills with mechanical and mathematical projects
An interest in using AutoCAD to produce their drawings and projects
Perform quality workmanship and pay attention to details
A creative eye with a technical mind
An aptitude for design and hands-on learning
Do you have these skills and ambitions? If you do, this may be a great position for you.
Talk to Your College Career Services Counselor
Career services counselors can make a difference in preparing for jobs and careers. Their expertise and advice are invaluable in letting you know what types of positions are available in the area. They assist students with resume preparation, application letters, and thank you notes. You learn what questions to ask and not ask prospective employers. You owe it to yourself to make an appointment with your college career services office.
We hope these ideas will help you decide if a career in drafting and design technology is good for you and your future.
For more information about graduation rates, the median debt of students who completed the program, and other important information, please visit our website at: https://iticollege.edu/disclosures/