Process technology school can be the perfect launchpad for a successful career in plant operation. If you are technically minded and want to work in dynamic and challenging environments, then you should develop your skills at ITI Technical College in Baton Rouge.
Industrial operator programs at a reputable technical college can provide you with the foundational knowledge and highly specialized skill sets that will make you competitive in the job market. At ITI Technical College, you will learn from passionate instructors with industry experience while gaining hands-on, practical knowledge that will make you attractive to industrial companies in Baton Rouge and anywhere else in the United States.
If you are ready to take the next step toward your future, then it is time to learn about what your job as a plant operator could be like.

What Does a Plant Operator Do?
When you enroll in one or several industrial operator programs, you will learn about the responsibilities of an industrial plant operator in today's industries. The role of plant operator has changed dramatically in the last 25 years, which is why it is so important to learn at a process technology school that stays current with the demands of modern industry.
While industrial plants were once characterized by a high amount of manual processes, today's plants are primarily automated. Plant operators can work in industries like power generation, chemical processing, material manufacturing, oil and gas production, and commercial or residential utilities. Plant operators may also work in highly specialized areas of manufacturing or even pharmaceuticals.
Ultimately, a plant operator is a type of supervisor. With this education, you may work in a control room monitoring alarms and continuous streams of data to ensure that a plant is operating efficiently and within safety parameters. Your process technology school training could also lead you to a specialized area of plant operation where you are assigned to a specific process or function within an industrial plant. Additionally, you may supervise workers, automated processes, or a combination of the two.
Some graduates of industrial operator school can end up working as hands-on staff who diagnose, troubleshoot, and remedy problems in an industrial plant. This could include equipment repairs and system resets. Some industrial operators simply monitor equipment and processes and dispatch specialized technicians when they discover faults or inefficiencies.
The sheer scope of a plant operator role means that your eventual employment will depend heavily on the jobs that are available and the industry in which you want to specialize in. This means that only your own motivation and ability to apply yourself and impress the companies that you work for can limit your career progression.
The varied roles of a plant operator are what has made process technology school so popular with students today. Students studying process technology are typically those who are highly motivated, pay strong attention to detail, and enjoy technical challenges and logical troubleshooting. If you do not enjoy solving complex problems, this is not the course of study for you. However, if you thrive on being challenged, then plant operator training could be a great option for your future.
Take the Next Steps Towards Your Career with Process Technology School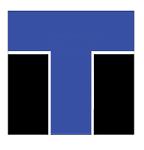 Many ITI Technical College graduates lead rewarding careers as plant operators, power plant dispatchers, chemical technicians, and systems operators after graduating. Given the demand for these types of jobs across the country, some students can choose to work in their backyard of Louisiana or in cities and suburbs across the country. As you progress and grow within the industry, your career can also become increasingly lucrative.
Contact an admissions representative at ITI Technical College today to learn about our courses and process technology training. ITI Technical College is a reputable technical college in Louisiana where you will gain hands-on training and practical knowledge from passionate instructors with industry experience. Many members of our staff have real-life backgrounds in key industries, which can give you an edge in whatever field you decide to enter.
We are available today to discuss enrollment requirements, and upcoming courses, and to answer any of your questions about attending process technology school in Baton Rouge.
Disclosure:
For more information about graduation rates, the median debt of students who completed the program, and other important information, please visit our website: https://iticollege.edu/disclosures/