When looking for a deeply challenging career that can provide plenty of personal and financial rewards, it's important to consider every option. Anyone interested in joining a field where they take on a role that involves leadership, high-level decision-making, and a constant push for operational excellence, process technology school is a great place to start.
Studying at an industrial operator school will open up a number of opportunities in the United States manufacturing sector, and there's a program available right here in Louisiana for those that want to get the best education.
What is Required to Work in Process Technology?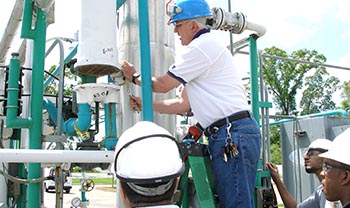 Plant operators, systems operators, chemical technicians, and power plant dispatchers, are just some of the potential roles that an industrial operator school graduate could pursue in the future.
Health and safety are critical aspects of process technology. Graduates will need to know how to perform health and safety analysis and will require the skills that allow them to implement health and safety systems within an organization. This could include preventative safety policies, and would also cover preventative maintenance. Professionals will also work closely with other specialists, such as manufacturing supervisors, engineers, and laboratory technicians.
Roles related to process technology can vary from industry to industry, and it's possible to work in fields like manufacturing, power generation, oil and gas exploration and extraction, agriculture, food and beverage processing, chemical and pharmaceutical manufacturing, and bio-manufacturing.
Candidates for process technology school should have a passion for existing and emerging technologies, they should be highly process orientated, and require a strong eye for detail.
Studying Process Technology in Louisiana
The ITI Technical College is a great school for studying process technology in Louisiana. Based in Baton Rouge, ITI offers an Associate of Occupational Studies (AOS) Degree in Process Technology
ITI Technical College incorporates an industry-focused approach to education. This means that students will learn about the practical application of skills in relevant industries. This focused method of education ensures that graduates are more suitable for employment when compared to graduates of other less-specific programs.
The program is highly technical and will leave graduates with some key skills. These include: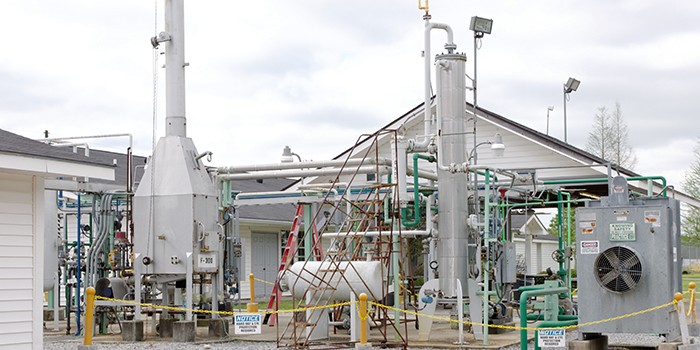 Understanding the function and operation of equipment used for process control. This includes equipment like analyzers and transmitters, detectors, transducers, pressure control valves, pressure alarms, flow indicators, and control loops.
Not only does the program ensure that students understand the purpose and functionality of process control equipment but it will also train students to operate these devices. Students will also learn how to troubleshoot systems and equipment, so that appropriate steps can be taken to bring manufacturing and processing operations back online. The program also covers essential health and safety requirements for manufacturers and processors in the United States, and students will learn not only how safety and health standards can impact an organization, but also how the right standards can be designed and implemented.
Students will learn how to keep adequate documentation for operational and compliance purposes, and they will also learn about the different roles in process control.
Learning More About Process Technology School
If you are someone who is looking for a technical career, and you like the sound of what is offered by the industrial operator programs at ITI Technical College, then it's time to talk to our enrollment team. We'll let you know about the requirements and education prerequisites for our courses, and can help you to put a plan in place that will ensure success in your future.
Talk to us today about our degree courses and start preparing for a rewarding career.
For more information about graduation rates, the median debt of students who completed the program, and other important information, please visit our website: https://iticollege.edu/disclosures/