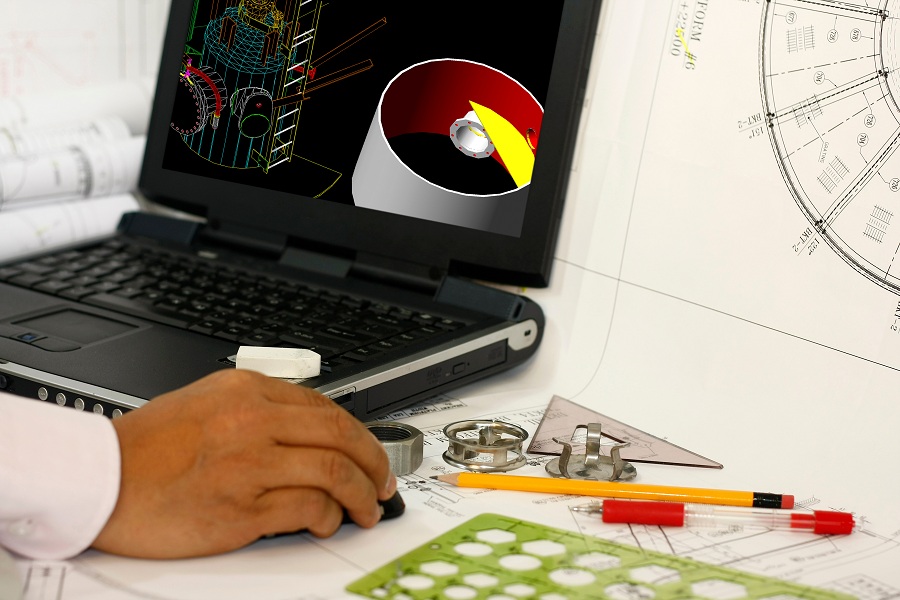 A Drafter today, like many other employees, has the option of working at the job site or remotely. Virtually all drafting professionals use computer-aiding design (CAD) software to design and create preliminary drawings and final renderings. They create technical drawings and blueprints for hundreds of different industries. They take ideas and turn them into sketches and finally into finished products. The work life of a drafter is similar in each of the drafting disciplines across the board. Although there are many different types of drafting jobs, the most common ones are:
Architectural Drafters
Civil Drafters
Electrical/Electronic Drafters
Manufacturing Drafters
Mechanical Drafters
Topographical Drafters
We will explore the duties and responsibilities that each of these disciplines shares in the ideas that follow.
The Life Of A Drafter: CAD Operators
The first thing we can mention about drafting disciplines is they share computer-aided software in their daily operations. CAD is essentially a universal approach to drafting and design of parts, assemblies, finished products, buildings, roads, and many other projects. Why do drafters use CAD in their daily work lives?
It is fast and easy to master
It is fast and easy to make changes
It creates easily-understood visuals
Improves accuracy, quality, and productivity
The cost is affordable for any business
Updates are continually available
Each of these advantages alone provides enough reasons to switch from manual drawings to CAD drawings. Users can open a library of standardized parts to insert into their drawings which saves time and money. Operators can also expand, reduce, or add color to existing drawings.
The Life Of A Drafter: The First Half of a Day
Drafting and design professionals usually have several projects going at the same time. Being a multi-tasker comes in handy in this type of work. Here are typical activities for mornings:
Open emails, sort through them and read the most important first
Check on project management updates and ask questions about them
Answer emails, texts, and voicemails in order of importance
After doing the above, prioritize or reprioritize the day
Most of the morning hours will be spent working on the computer with CAD, CADD, or other software programs related to your projects. Your plans and drawings will typically be in 2D or 3D to correlate with the projects at hand. You may spend some time making updates to plans, dimensions, or materials in the drawings.
"Drafters create technical drawings and blueprints for hundreds of different industries. They take ideas and turn them into sketches and finally into finished products."
The Life Of A Drafter: The Second Half Of A Day
Afternoons can be extended mornings or mixed with a different grouping of activities. Most employees usually attend meetings later in the day. They serve as checkups on what they have accomplished that morning or week. It is also a time to check on policy, procedure, or software updates. This time of day can be a time to learn from other people as well as socialize with them.
Afternoons are good times to attend training sessions on or off the job to improve your skills and knowledge. Drafters may visit clients or job sites where their drawings will be used. It is refreshing to see how your work correlates to the big picture of the projects.
Other Activities Related to a Typical Day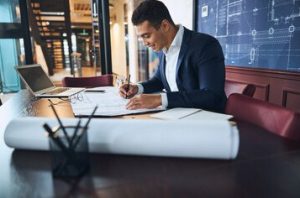 Drafters tend to work consistent hours and days, usually 40 hours and 5 days each week. There may be occasional overtime during the week or extended work on the weekends when project completion demands it. You may even attend evening or weekend training or night courses to improve your skills a few times each year.
You will be asked to keep notes of your projects and generate reports to supervisors documenting your work. Your days may be similar to the typical ones discussed here, or on the other hand, some of them may be very different depending on your employer.
Earn Your Associate Degree
Learn more about the life of a drafter and drafting training at ITI Technical College. You will gain industry knowledge and solid skills in our Associate of Occupational Studies (AOS) Program in Drafting and Design Technology. Enroll for the next term and be on your way to an exciting career future.
For more information about graduation rates, the median debt of students who completed the program, and other important information, please visit our website at: https://iticollege.edu/disclosures/