So you're in the process of looking for a job in 2017, and maybe you've decided that office administration is right up your alley. Well, no one can blame you for that, and it really is a good career, but before you dive in, it is important to answer these all-important questions: what is it? What kind of job is office administration? What can you expect from your career? A lot of things, actually, and we're going to go through them one by one, starting with the skill set that you would learn from Office Administration school in Baton Rouge.

The Office Administration Skill Set
It all starts with obtaining a good skill set that you can use repeatedly for the next decade or so that you're involved in this job, though, realistically, you'll be in it for a lot longer. We're going to start with some of the most obvious skills, and then we will proceed to work our way up.
* Payroll Training – This can be an integral part of office administration depending upon where you are working and what your responsibilities under the job description happen to be.
* Communication Skills – You're going to be speaking to and coordinating with employees all around the office, and with that being the case, yes, you're going to need to make sure that you have top-notch communication skills. Sometimes this is easier said than done, so do keep that in mind.
* Adaptability – Your environment might be changing on a regular basis, make sure that you are able to adapt quickly to any changes that might occur, and make sure that they do not interrupt your workflow.
* Supervision – You're probably going to need to supervise the employees in your office, and with that being the case, knowing how to manage people properly is an absolute must.
* Under Pressure – No one likes pressure, let alone working on it, but let's be honest, when you're working in an office environment, it's going to happen. You need to be able to handle it, and you need to be able to do so with some semblance of grace. This is especially true if you are working on a project of vital importance.
The Role of an Office Administrator
After attending Office Administration school in Baton Rouge, Louisiana, you could find yourself in one of many different roles. For example, you might be a junior office administrator, which is the role commonly offered to those students that are either studying or have just left college. As you move forward you could occupy roles such as receptionist or you could even become a personal assistant. These are often stepping stones toward the office assistant role, and it won't be long before you jump into the role that you really, truly want.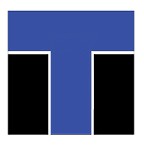 If you're ready to start working the job of your dreams, then it all starts with learning the trade, acquiring the skills, and moving forward with your life plan. One of the biggest issues with pushing forward in a career, any career, is the need for experience and education. When you're a bit low on funding, you will probably find that it is difficult to get either one of those which is perfectly understandable actually. The great thing about our program is that it is not only affordable, but it is also much shorter than most other programs out there.
You won't need to spend 2-3 years in school just to land the career you've always wanted! Yes, it's true, you can get your life started, and you can do so in a reasonable period of time. It might sound unbelievable, but trust us, we can help you to get it done. If you're ready to jump into a new career, and one that you can love, then it's time for you to give us a call and see how we can get you started.
For more information about graduation rates, the median debt of students who completed the program, and other important information, please visit our website: https://iticollege.edu/disclosures/