If you're getting ready to enroll in our office administration school in Baton Rouge, then it can be helpful to learn more about the course that you'll be enrolled. As an office administrator, much of your role will be based around using computer software that helps you to achieve your tasks. Some programs you might already be familiar with, while others will be new to you when you start. Regardless of whether you've had previous experience or not, you'll learn all of the skills that you need while studying at ITI.
If you're interested in learning about some of the most common programs used by office administrators, then this quick list will be beneficial.

Four Key Programs Used for Office Administration Training
Microsoft Word
Microsoft Word is the industry standard for document creation, and for good reason. It's a powerful word processor, it's one of the easiest to use, and it offers extensive compatibility with older versions and even competing software suites. Word can even be used to create PDF documents, something that you will find to be a necessity when you find a job after office administration school in Baton Rouge. Training will include the basics of Microsoft word, as well as advanced formatting, document creation and conversion, and adding special elements to word documents.
Microsoft Excel
As an office admin you will cover a number of tasks, some of which will be related to finances and budgets. You will need to be comfortable with advanced spreadsheet creation and management, and that means that you'll need to get acquainted with Microsoft Excel. Like Microsoft Word, Excel is the industry standard spreadsheet software. It is insanely powerful, but it doesn't take long to get used to basic functions and formulas. A business office admin program will first allow you to become familiar with Microsoft Excel, and later on in your course you will learn about advanced features and functionality. By the time you're ready to seek employment, you'll be an expert in the use of this software.
Microsoft Outlook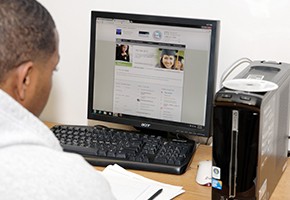 If you've ever used email (and let's face it, almost everybody has), then you'll already be quite familiar with one of the technologies that are regularly used in an administration role. However, offices don't typically rely on free email accounts, and usually have email setup on a private domain and server. The most common email client used by companies is Microsoft Outlook.
Outlook is more than just an email program, it's a powerful application that can be used for scheduling, booking appointments, setting reminders, and it can even integrate with other software, such as Microsoft OneNote, to provide additional functionality. Becoming familiar with outlook will give you a significant edge when you find employment, and you will discover that this program will be useful throughout your entire work day.
Website CMS
There are areas of specialization in office administration school that can really help you out in your career. Two of these are web design and graphic design. As an administrator, you may be required to update, maintain, or even create company web pages. Graphic design can give you an advantage when it comes to the visual aspects of a site, and web design will help a lot with layout and functionality. When you're on the job, you'll need to be familiar with website Content Management Systems (CMS). Web based software like WordPress is widely used by businesses large and small, and having knowledge of this and other CMS programs will provide you with in-demand skills that will put you ahead of the competition in the job market.
Ready to Start Learning?
These are just some of the programs that you'll use in your day to day role as an office admin, but there's much more that you will need to learn. If you're ready for the challenge, then it's time to apply at our office administration program in Baton Rouge Louisiana. Give us a call today or apply online, and take an important step towards a career that will take you places.
For more information about graduation rates, the median debt of students who completed the program, and other important information, please visit our website: https://iticollege.edu/disclosures/