Do you want to attend process technology school? Are you interested in becoming part of something much bigger than yourself? If so, then you might be interested in our process technician training program. Without training, you could quickly find yourself working at the very heart of an industrial plant. You won't just be working an assembly line or sweeping the floors, you're making sure that the entirety of the facility runs perfectly. You'll be responsible for monitoring instrumentation boards, pumps, alarms, heat exchangers, and other highly specialized equipment that keeps the plant up and running.
Let ITI Technical College Lead the Way to your Future
ITI Technical College is able to head the way to an amazing future, especially if you're someone who enjoys mechanical and electrical operations. ITI Technical College is more than just a school, it's an institution that will be able to give you a prestigious degree that will carry over and help you to land the jobs that you've always wanted. For example, as a graduate of ITI's Process Technology Program, you could find yourself working in food and beverage processing, energy and power generation, environmental safety, brewing and distilling, and much more. In 2018, our entire mission is to make sure you get the high-end training you need, preparing you for the ultimate career. It is a career that will easily last for the rest of your life and will launch you into an amazing future.
Your Job as a Process Technician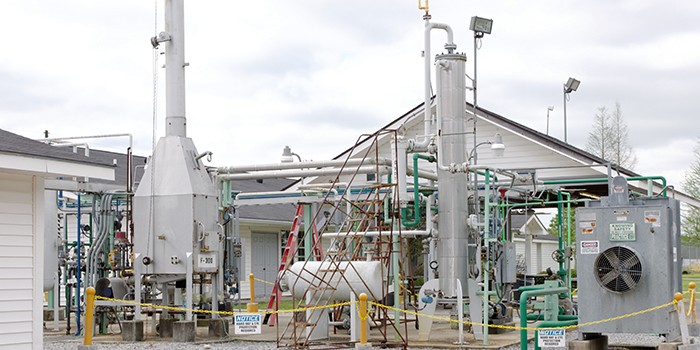 As a process technician, your job will be to ensure both health and safety along with other important environmental practices throughout the plant. You will also be performing preventative maintenance along with various routine maintenance activities. Some jobs will call for you to work alongside other technicians, including chemical lab techs to inspect, repair, troubleshoot, and even test the process equipment. You will be an integral part of the plant, and you will quickly find that you are indispensable.
Our program gives you everything you need to succeed, including hands-on education. When you are in the process of learning at ITI Technical College you will be handling a wide range of equipment which includes compressors, pumps, boilers, heat exchangers, distillation columns, and much more. To make it even better. The Associate of Occupational Studies (AOS) Degree program we offer is provided via an industry-based curriculum, meaning it's taught and administered by skilled individuals that have actually been in the field themselves.
We're not just talking about people who have read the books, we're talking about people who have actually been there. Upon graduation, you could take up a position as a plant operator, a power plant dispatcher, or even a chemical tech. We have the facilities to teach you a wide variety of skills if you're willing to commit.
Our program curriculum covers:
* Packaged Applications
* Career Development
* Introduction to Process Control
* Process Technology Equipment
* Process Instrumentation I
* Process Electricity
* Process Technology Systems
* Safety, Health, and Environment
* Process Instrumentation II
* Introduction to Chemistry
* Quality Control
* Process Technology Operations
* Troubleshooting Process Technology
With our extensive and prestigious program, you have the opportunity to take control of your life and learn a skill that will land you into an amazing career that will quickly become the envy of everyone around you. If you're ready to change your life and do something completely different, don't hesitate to give us a call. We're ready for you if you're ready to succeed.
For more information about graduation rates, the median debt of students who completed the program, and other important information, please visit our website: https://iticollege.edu/disclosures/