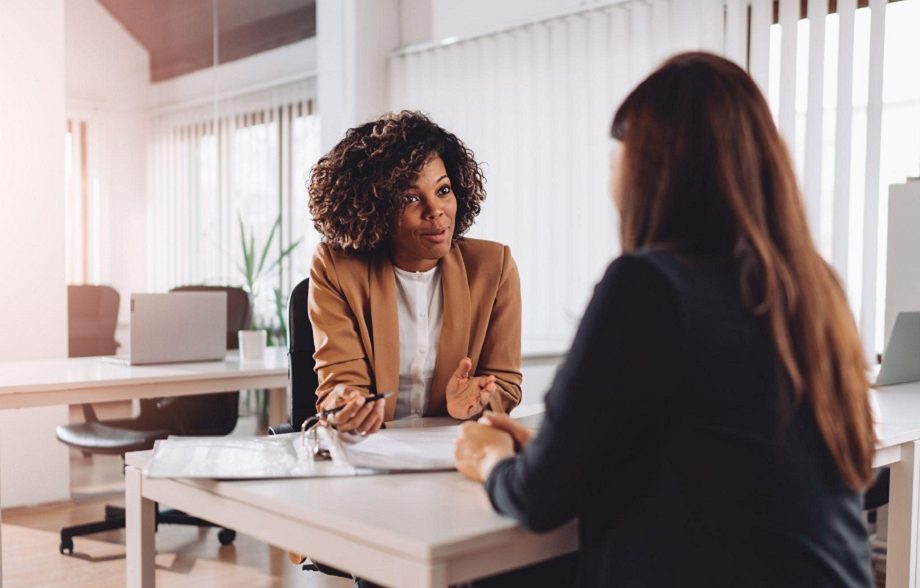 Job Interview is one of the most nerve-wracking things we do in life. No one is exempt from them and knowing how to prepare for them can certainly take some of the edges off. We can all use some solid tips for nailing these discussions so we can be hired. Interviewers can range from novices to expert veterans. Since you do not know which ones you will get, the best advice is to be prepared for all of them with some simple steps.
Once you have scheduled one or more interviews in person or on a conference call, thoroughly review the things you have prepared. Do this with a person who will provide a fair critique and keep these things in mind:
The purpose of a job interview from the employer's perspective
Prepare and practice adequately for the job interview
Be punctual by allowing enough time for the appointment
Smile at everyone you meet at the employer's job site
Study questions and comments to avoid
Practice the STAR method
The Purpose of a Job Interview
Today's job interviewers are more skilled than ever before. You may appear great on your resume but here is where you do or do not impress the person across the desk. Job interviewers are under stress to find the right persons to fit the available jobs and they look for:
Your understanding of the job and their company.
How you answer their questions.
Positive behavior during the interview.
How you have handled situations in the past.
Why you should be hired over others.
If you are serious about the job and if you really want it.
The best way to pass this 'test' is by adequately preparing and practicing for it.
Preparation and Practice for a Job Interview
Preparing and practicing for job interviews cannot be overstated. You want to look like a polished person for the position. You should prepare for these elements of the discussion:
Familiarize yourself with the company
Understand the job duties for the position
Research the interviewer if possible
Have your resume memorized
Talk to people who work in similar positions
Once you are happy with your preparation progress, practice interviewing someone who will provide a fair critique. Also, practice in front of a mirror and record your voice to see how you sound. Make positive changes if needed in your posture and tone of voice.
"Once you have scheduled one or more interviews in person or on a conference call, thoroughly review the things you have prepared."
Be Punctual and Smile at Everyone
One rule many people have forgotten these days is 'be on time.' It is better to be five to ten minutes early so you find where you need to sit. Allow enough time to get through traffic, especially if your interview is during rush hour. If you have a legitimate reason for being late, call and let the employer know what happened.
Smile at everyone you meet at the job site and act like everyone is the job interviewer. Being too light-minded or acting ill-prepared can kill your opportunity to be hired. Smiling is positive behavior and most people see this as a sign of success.
Questions and Comments to Avoid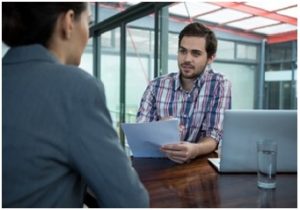 Knowing the right kinds of things to say or not say during a job interview can make or break you. Here are some questions and comments you must avoid to get through the interview.
Negative things about previous employers
It is on my resume or I don't know
Asking about salary, benefits, or vacation unless the interviewer brings them up
Using unprofessional language
Saying you do not have any questions
Never ask what the company does because you should already know that. Also, do not give long-winded answers or say you lack experience for the job. Don't provide unnecessary personal information about yourself. Remember that the interviewer is interested in your qualifications and how you can answer any questions.
Use the STAR Method
The STAR Method is a super way to help you nail a job interview. This approach used at the appropriate time demonstrates your skills and abilities. You tell a story or two about:
Situations or challenges you faced and any relevant details
Tasks and responsibilities in the situation
Actions you took to overcome the situations
Results or outcomes you achieved by taking these actions
If the actions taken were carried out by a team, focus on your role and the results you achieved. Be specific and quantify the impact of our actions. Use these tips as the foundation of your job interview and continue to research more ideas before the interview.
For more information about graduation rates, the median debt of students who completed the program, and other important information, please visit our website at: https://iticollege.edu/disclosures/