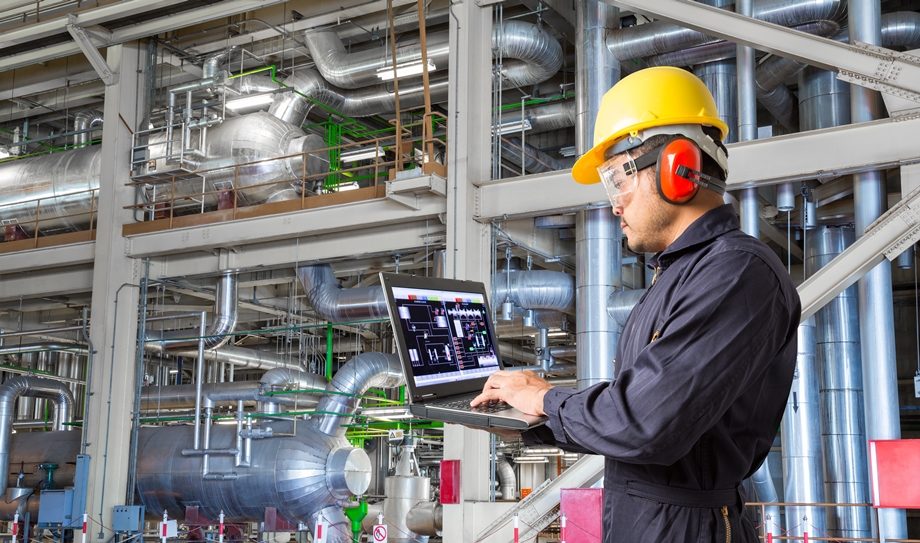 Here we present some of the benefits of industrial Maintenance Training. Employee training has always played a vital role in promoting the efficiency of activities related to industrial maintenance. In particular, training enables engineers and maintenance workers to increase skills and knowledge that help them improve and understand the way they conduct their maintenance activities.
Training in industrial maintenance is extremely crucial to any manufacturer's success because it ensures all factory equipment, whether new or old functions effectively and for maximum output.
Bear in mind that industrial training at ITI Technical College goes beyond merely educating the future workforce on the basics of plant machinery. Rather, we provide substantial training that enables trainees to identify an issue before it arises and prevent mechanical issues from occurring in the future. This blog explores some expected benefits for individuals who enroll in ITI Technical College's Industrial Instrumentation Certificate Program.
In-house Expertise
For all end users, the principal motivation for employee training is building and maintaining in-house expertise. This helps ensure they have adequate control and independence over their facilities. The greatest obstacle to training maintenance staff and in-house operations is the training cost and impact on productivity throughout training.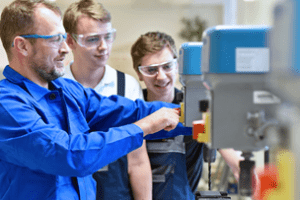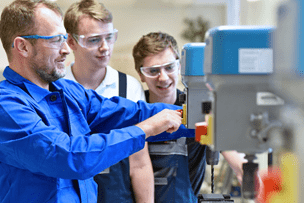 You will find that almost every employee works on shifts, and personnel working onsite for 12 hours might find it exhausting and counterproductive to work overtime for training. To prevent this, most end users need to schedule training within workers' operating shifts; this decreases the time they can spend on their work and decreases their general concentration.
Some organizations must remove personnel entirely from a facility for the training duration. Nevertheless, there is a simple way to work around this problem. You can simply enroll in ITI Technical College's Industrial Instrumentation Certificate Program, which seeks to equip trainees with the required knowledge for their future careers. Upon completion, our trainees will offer in-house expertise and therefore be valuable assets to their companies upon securing employment.
Benefits of Industrial Maintenance Training for Faster Response Time
One of the biggest threats after damage and physical disasters is the shutdown of any plant. Remember, the longer a plant stays down, the more it will accumulate losses continuously. At times even the simplest problems and minor nuances such as a failing sensor or faulty alarm can result in a shutdown.
For on-call non-resident maintenance contracts, the usual response time is 12-48 hours. On the other hand, the response time for remote facilities can be as much as 72 hours.
Imagine if you had to wait 72 hours at some remote gas station while experiencing surmounting production loss only for the support personnel to come and discover a disconnected pressure transmitter. That is why we cannot overstate the importance of enrolling in industrial maintenance training or a similar program at a reputable institution such as ITI Technical College.
ITI Technical College's Industrial Instrumentation Certificate Program ensures that students gain the skills and abilities to trace faults and troubleshoot problems; this will play a huge role in ironing out minor problems to restore a plant online within a few hours once you begin your career. In the event that the issue at hand will be beyond your competency, your basic expertise will place you in a better position to avail of telephonic or remote support from OEMs to accelerate the remedy.
Bear in mind that a lack of training will result in a huge profitability loss in peak production periods. We are therefore confident that our trainees will be effective in detecting potential issues or failures, which will significantly reduce maintenance and shutdown costs.
Lower Dependence on External Personnel
Although it is convenient for external resources to manage operations, their bottom line load is rather significant. In particular, the current gas and oil market has driven end users to adopt every means of cutting down on expenses.
Are you seeking a fulfilling and rewarding career in Industrial Instrumentation but do not know where to start? Give the professionals at ITI Technical College a call to learn about the various program offerings, career paths, and financial aid, which is available to those who qualify.
Disclosure:
For more information about graduation rates, the median debt of students who completed the program, and other important information, please visit our website:https://iticollege.edu/disclosures/