Construction management is an outstanding career, but there are a few things that you will need to know before you take a job in the field. Today, we are going to examine four different aspects of the job that you will be facing after you finish construction manager school.
You Need the Job Experience in Addition to being Construction Manager School
A common misconception is that you can finish your construction manager training and simply move on to bigger and better things. In a way, you certainly can, but you will need to make sure that you have adequate on-the-job experience as well. This means you must work in the field at an entry-level position and gain some hands-on experience. This will show you have what it takes and are willing to expand your education as needed.

This is Not a 9-5 Job
If a job with reasonable hours was what you were hoping to find here, then you have been terribly misleading. As a matter of fact, many jobs in the construction management field will require you to work nights and weekends to meet stringent deadline requirements.
On-Site Presence is a Must
As a construction manager, you will likely have your own office. However, you may not spend much time there as this job requires a significant amount of fieldwork. In most cases, you will have a temporary office built near the construction site so that you can monitor construction, speak to employees, and work with clients. You will be constantly on call, and you must be ready to deal with a plethora of challenges as they are thrown your way.
The Jobs Vary
The final point that we want to bring up is the flexible nature of the jobs that you will undertake. One job may involve a commercial building, and the next may involve a residence. You might even find yourself working on a school building. Even more importantly, not all jobs will be fresh builds; many of them will be modifications or additions to add functionality to the building in question. The possibilities are endless, and there are many different types of jobs to be done.
Get the Right Education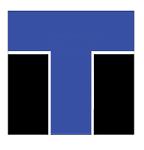 We mentioned that on-the-job experience is important, but employers would still like you to have classroom education to ensure that you have the basics down before you enter the field. At ITI Technical College, you will receive training from our passionate, experienced instructors. They will give you the edge you need to go out into the world and into the field with confidence.
If you are ready to change your life and stop working an average 9-5 job, then now would certainly be the perfect time to give us a call and check into your options. Our trained staff can help you with admissions, scheduling, and general career questions as well. Financial aid is available for those who qualify. We understand that not everyone has the means to attend the school of their choice, and in our opinion, there are many people out there who could make a true difference in the world if they were only given the right opportunity.
There are plenty of jobs in this growing field, and you will soon take your place among the legends in the construction management industry. Just remember that it all starts with a phone call and enrollment. We are waiting here for you, at our construction management school in Baton Rouge.
For more information about graduation rates, the median debt of students who completed the program, and other important information, please visit our website at: https://iticollege.edu/disclosures/