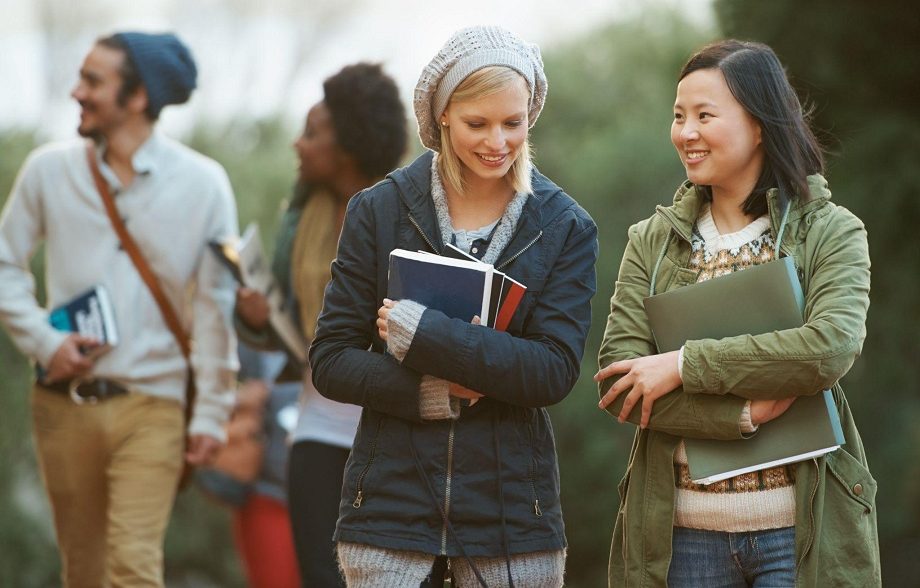 An outstanding college campus must include educational, training, and student services that meet regional and national standards and it is what you find at ITI Campus. ITI Technical College has been providing these student needs since 1973 and has graduated thousands of technical program students. We believe there are five components of excellence that a college campus must provide.
Accreditation from a professional collegiate agency
Quality faculty, staff, and administration
High-quality technical programs
Professional financial aid services
Outstanding student employment services
By providing these essential services, students can meet the needs of business and industry in entry-level jobs with their skills and knowledge. Graduates with technical program degrees are in demand nationwide. Why not take advantage of what our campus has to offer?
Accreditation Is a Plus on Our Campus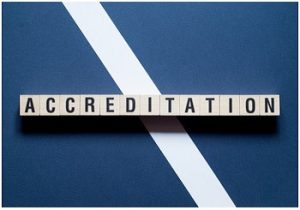 ITI Technical College is accredited by The Accrediting Commission of Career Schools and Colleges (ACCSC). This endorsement lets the world know we meet national standards and criteria for excellent technical college training.
You are showing wisdom when you list ITI on your resumes and prospective employers will recognize it. Your diploma shows you have the skills to excel in your career because they were earned at a respected school. ITI is a recognized member of the Louisiana Association of Private Colleges and Schools.
These college recognitions put you in a position of achieving a high-quality education from professional faculty and staff. Your talents will become valuable assets to any employer in your first entry-level and subsequent jobs.
Quality Faculty, Staff, Administration
Students gain the most from their technical training when it comes from quality faculty, staff, and administration. ITI faculty are experts in their respective technical fields that allow students access to their knowledge, skills, and teaching abilities. Class size is typically smaller than community college or university classes. Students have additional time for asking questions and receiving more one-on-one mentoring.
Our professional staff and administrators are dedicated to the individual success of each student that enters our doors. We are here to answer your questions and provide guidance in your educational pursuits. We are only successful when you are successful.
"An outstanding college campus must include the educational, training, and student services that meet regional and national standards."
High-Quality Technical Programs on the ITI Campus

The technical programs that our college offers are time-tested for real-world results on the job. Each is well-balanced to provide a broad overview of careers and the everyday details of the position. Faculty exposes students to realistic previews of typical entry-level jobs in their chosen fields of study.
The curriculum taught in each program was developed to meet the needs of business and industry in the Gulf Coast and surrounding regions. Each student will be awarded an Associate of Occupational Studies (AOS) Degree or a Professional Certificate upon graduation.
ITI Campus Financial Aid Services
Many students receive financial aid each year to help pay for their college expenses. When jobs, savings, and family assistance are not enough, students turn to other sources. Our Financial Aid Office offers assistance in applying for these opportunities for those who qualify.
Questions about FAFSA
Request an IRS transcript
Federal Pell Grants
Scholarships
Loans
Military financial programs
Our counselors are specially trained to help prospective and current students find sources of financing for which they meet the qualifications. We will help you lighten the load of worrying about paying for your college education. Some students will not qualify for every program. We work with you individually to find a good fit for available resources.
Student Services on Your ITI Campus
Our staff works hard to assist each student in meeting their academic and technical training needs. Our Career Services Office provides professional services for job searches, including:
Assistance for current students and graduates
Creating new resumes or revising current ones
Cover letters and thank you notes to employers
The STAR technique
Questions you can ask interviewers
Being well-prepared for job interviews is the first step toward making a good impression on the person interviewing you. We invite you to meet with one of our student services counselors and return when you need us again.
For more information about graduation rates, the median debt of students who completed the program, and other important information, please visit our website at: https://iticollege.edu/disclosures/